Alimosho League: Bucknor Stop H2U Unbeaten Run, As Kedge Sports Pick Away Points
Posted on October 11, 2021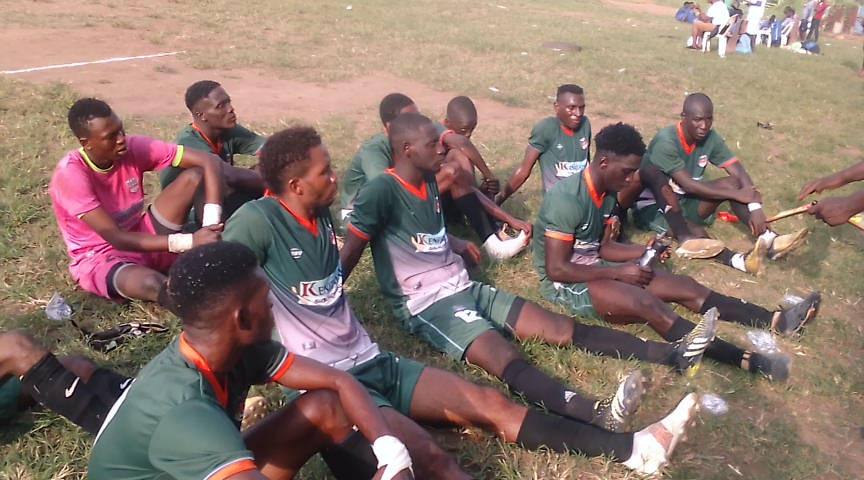 Bucknor Football Club last Thursday came back to winning ways following their 2-0 victory over H2U Football Club in week seven of Alimosho Football Coaches Council League.
The pulsating encounter was held at Igando Community Senior High School, Igando, Alimosho, Lagos.
Before their defeat, H2U played six matches, won three and drew three to keep pressure on defending champions, Samjason FC who are on top of the table.
H2U came to Thursday's match with the expectation to win or pick a draw but they met the stiffer opponents who were more determined and technically balanced to win their first home match.
The encounter which was watched by an appreciable crowd saw the home team dominated the encounter at the beginning of the match. Their effort was rewarded when Effiong John and Oderinde Segun scored one goal each in the 22th and 24th minutes respectively.
The second half could not produce a goal but the two sides missed scoring chances before the referee blew the final whistle.
Chairman of Bucknor, Ibrahim Lawal expressed satisfaction with the team's performance boasted that the team would leverage on the victory in their subsequent matches.
"It was a good match for us because our boys played well and deserved the victory. This is beginning and we want to see how we can leverage on this result and win our subsequent matches," he said.
In his own comment, Bucknor coach, Shoneye Olaide said the game was won by a better side. He said his boys were hungry and determined which helped them to win their opponents.
H2U Coach, Kazeem Isah congratulated Bucknor for the victory saying that both teams played good football but the home teams had a better day.
Meanwhile, in another match, Kedge Sports picked a point after coming back to play 1-1 with Newtown G on Tuesday.