Amara Iwuanyanwu: A Quintessential Young States Legislator With Proven Scorecard Of Performance 
Posted on August 9, 2022
NJOKU MACDONALD OBINNA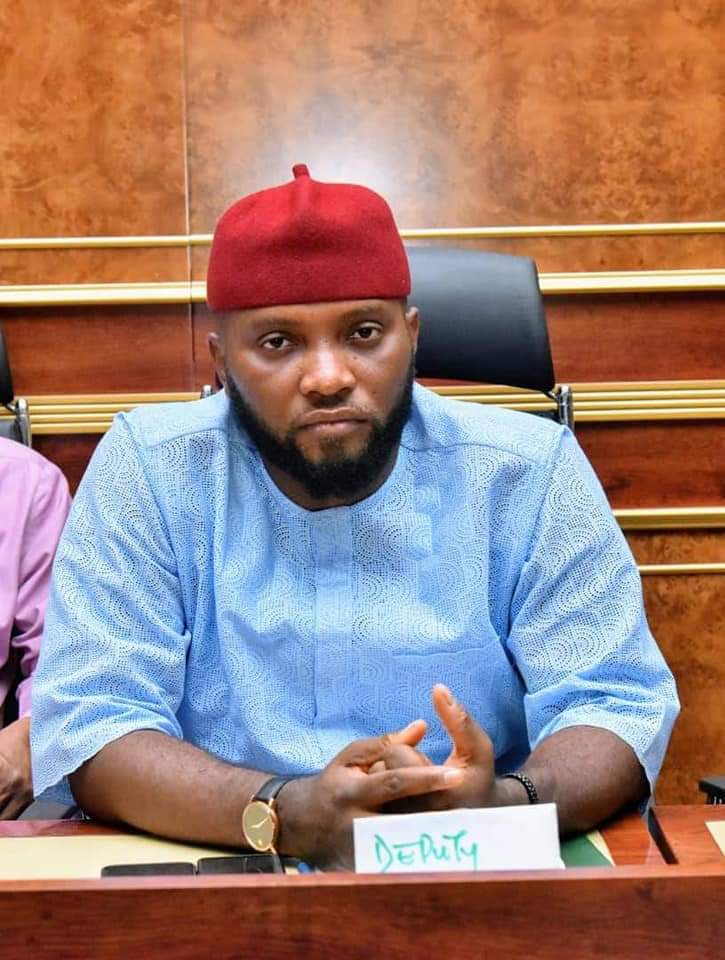 There has been a move or propensity by some cynics and critics to conflate 'legislative capacity' and 'legislative performance' as they make hasty analysis of the performance of Rt. Hon. Amara Iwuanyanwu and most times, erroneous conclusions about his strengths and weaknesses in representing a most strategic and much talked about Constituency like Nwangele. Ironically, a number of these self imposed 'Chief Judges of Nwangele LGA' and the blind critics, in practical terms, have not really sat down to critically and dispassionately take a closer look at the scorecard of Rt. Hon. Amara Iwuanyanwu, Ksc, Msc, within his three years in office under review.
Regrettably, independent findings have shown that those averse to his style of leadership cannot accuse him of ineffective representation, lack of capacity to lead the mass of the members of his Nwangele Constituency or even non-performance, but had  wanted him to adopt a populist and deceptive approach in representation by always being seen around the people in the village, possibly cracking jokes and eating with them like Owelle Rochas Okorocha.
Funny enough, this is what the 'little minds' and baby analysts in their contemporary political comparison described as humility in leadership. Well, you may not know the true colours of a man until you give him power. On a personal note, I have met the man 'Amara Iwuanyanwu' when he had no political power and I have also seen his true colours now that he has power! While his style of leadership is relatively different from his predecessors, as some people complain that he does not usually take up their emergency calls for help, but the truth remains that Amara Iwuanyanwu is very accessible with good sense of hospitality; he is honest, consistent, a generous giver and also can be trusted. Sane minds and the conservatives place more premium on a leader's disposition and performance index than not picking up calls, which I think should be assigned to one of his  Personal Assistants when he is in a meeting as he is usually in meetings given his position as a known public figure and top government functionary. Don't forget, he also has his personal life, business outside politics and family to take care of.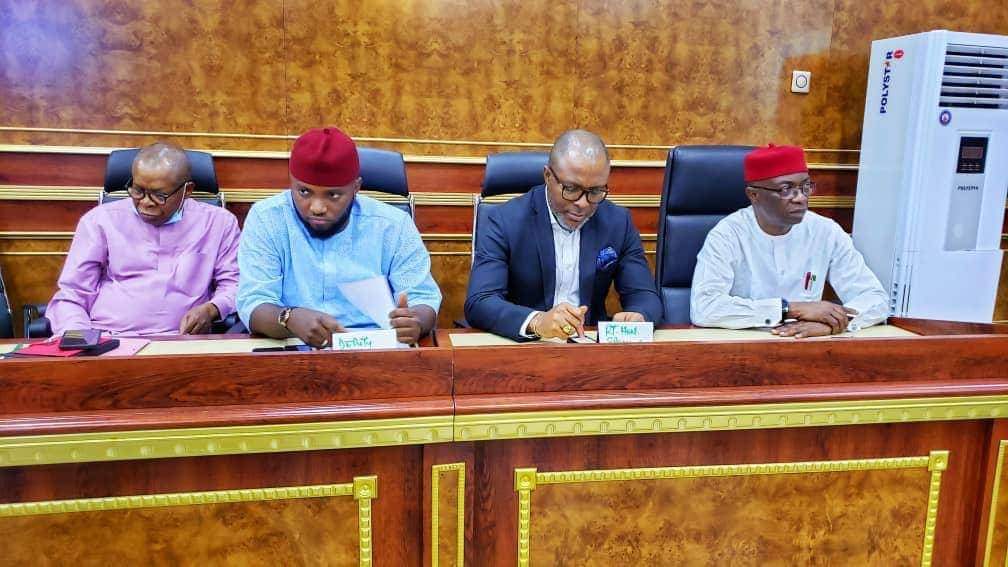 Nevertheless, the few misplaced politicians among these critics although very well informed, are the ones accusing Amara Iwuanyanwu of non- performance for not sharing his allowances with them. Others pitch their political tent with the opposition because of his strong alliance and seamless working relationship with the Imo State Governor, Senator Hope Uzodimma, at a most challenging season of our dear state; Imo, as this.  This is simply a transferred aggression and grouse against the Governor, not necessarily a personal rift with Rt. Hon. Amara Iwuanyanwu as he has remained one of the highly cerebral, focused, determined, decisive and proactive young legislators not just in Imo State, but also in the South East, where he had  once served as the Financial Secretary of the various APC Governorship Election Committees.
Apart from his stellar performance as a legislator, Rt. Hon. Amara Iwuanyanwu, no doubt, has given an impressive account of himself as a trusted, dedicated and good Ambassador of the Shared Prosperity Administration under Senator Hope Uzodimma; making his Nwangele Constituency to have a feel of the presence of the Imo State Government. Arguably, not too many legislators in the State can honestly boast of this.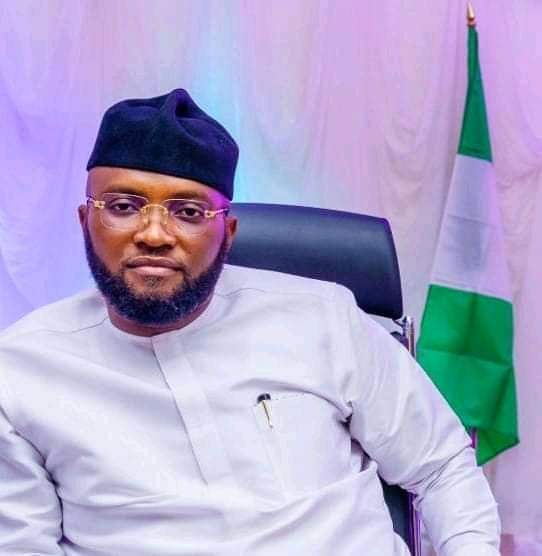 Matching his words with action, especially, with a highly impressive scorecard, colourful political trajectory  and eventful legislative performance, Rt. Hon. Amara Iwuanyanwu has demonstrated the capacity to shoulder the responsibility of representing a very strategic Local Government Area in Imo State; Nwangele, carefully judging by the various positions entrusted to him as a first timer and people-oriented projects practically executed:
Chairman, House Committee on Housing.
• Chairman, House Committee on Youth, Sports and Entrepreneurial Skills.
• Chairman, House Committee on Business and Rules.
• Electoral Committee Chairman, APC State Congress in 2021.
• Deputy Speaker, Imo State House of Assembly.
• National Delegate, APC National Convention.
These are apart from the numerous positions, State assignments and party activities he had successfully executed.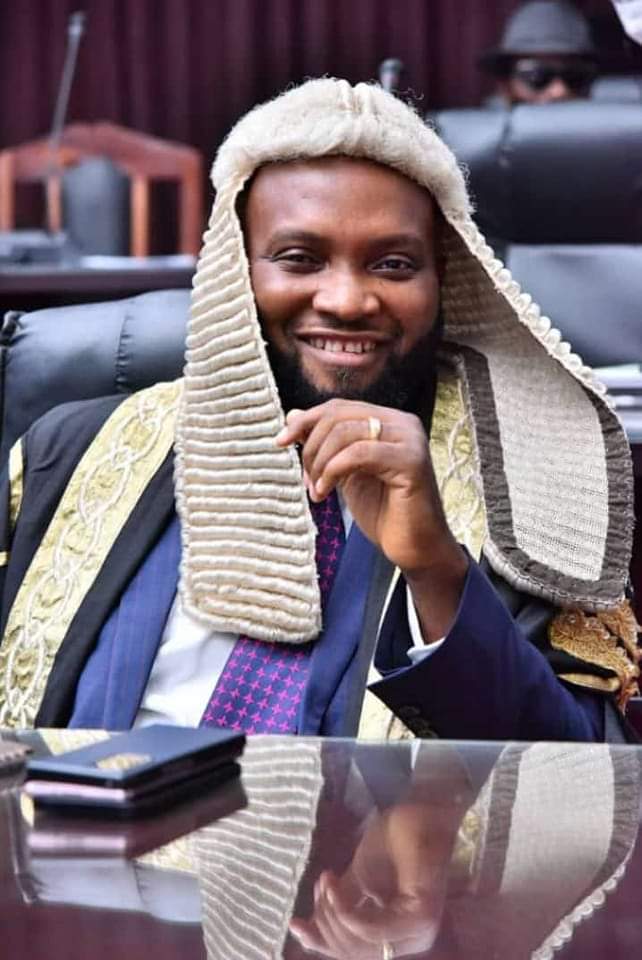 Popularly known as Mr. Capacity, Rt. Hon. Amara Chyna Iwuanyanwu has continued to talk less and do more with the following verifiable projected executed below:
• Single-handedly built and commissioned two ultra modern markets in Nwangele LGA; located at Nworie-Okpu Prosperity market Agbajah and Nkwoebu Abba Prosperity market, respectively. He did not stop at that, he also gave out millions of Naira as 'starters pack empowerment'  to over 300 women to begin trading in the market.
• Donations of transformers to communities in Nwangele LGA.
•  Cleared outstanding EEDC bills across Nwangele communities.
• Had his footprints and inputs in the appointments of Nwangele sons and daughters in the Shared Prosperity Administration under Gov. Hope Uzodimma.
• Construction of 2.4km Amuzi-Umuokparadim Road with a formidable drainage system.
• Constructed solar water boleholes in all the 11 wards in Nwangele LGA.
• Built a state of the art personage |house for New Covenant Anglican Church, Amuzi Dim-na-Nume.
• Built modern 4 bedroom bungalow houses for widows.
• Donated classical cars and motorcycles to members of his constituency.
• Distributed food relief materials with cash donations running into millions of Naira to Nwangele families; in order to caushion the ravaging effect of COVID-19.
• Single handedly sponsored N5M Capacity Youth Fotball Tournament as a way of discovering raw talents and grooming them into professional footballers.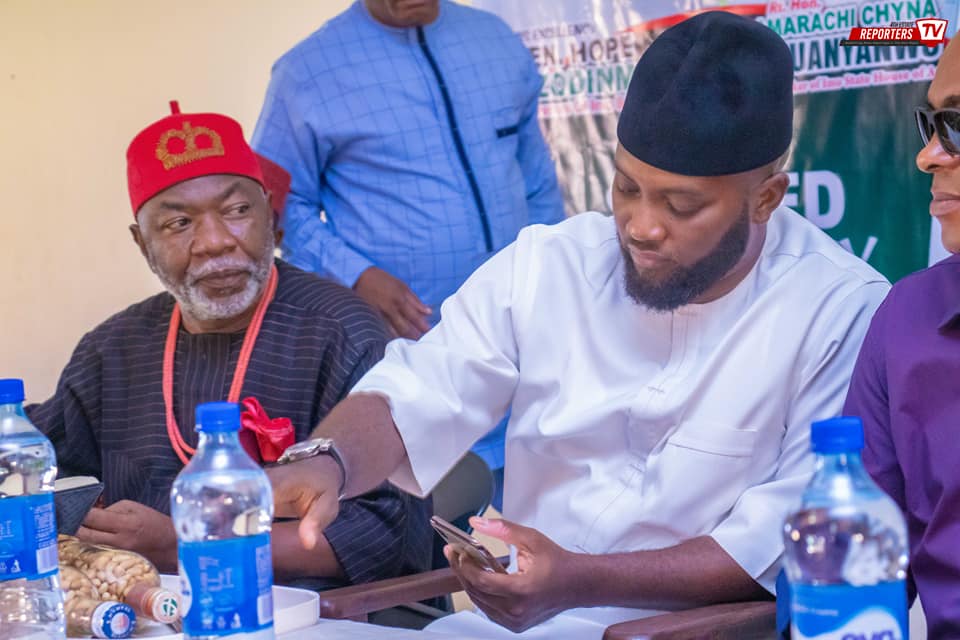 The above are verifiable claims and established facts beyond mere rhetoric  and bogus unrealistic promises as we see the political jostlers move from Ward to Ward, house to house, to brainwash unsuspecting innocent people at home just to solicit their support as the election draws even closer. But the well informed and army of grassroots supporters of Mr. Capacity cannot be swayed or brainwashed  because;  'A  bird at hand is worth more than the hundreds in the bush".
• Paid for the registration of JAMB forms, WAEC fees and eventually secured provisional admissions for Nwangele students into differnt institutions of higher learning in Imo State.
• Facilitated bills and motions that have acted as strong catalysts in propelling the advancement of the 3R Administration under His Excellency, Distinguished Sen. Hope Uzodimma. In the political coinage of the Obi-dient members of Nwangele State Constituency, I can authoritatively ask the reading public to ' GO AND VERIFY.'
From the foregoing therefore, replacing Amara Chyna Iwuanyanwu, who has demonstrated capacity in leadership and impressive record of legislative performance with a political neophyte, who is coming to test the waters in legislative business is ill-advised and a  near impossible task as Nwangele critical leaders, stakeholders and the army of youths have closed ranks to re – elect their wizkid state legislator in order to continue with his good works while we take pride that the exalted office of the Imo State Deputy Speakership is retained by our son, Amarachi  Nwangele.
Njoku MacDonald Obinna, 
Media Consultant, PR-Expert, and Publisher, 4th Estate Reporters.