An Elegy In Honour Of Egbor
Posted on July 28, 2022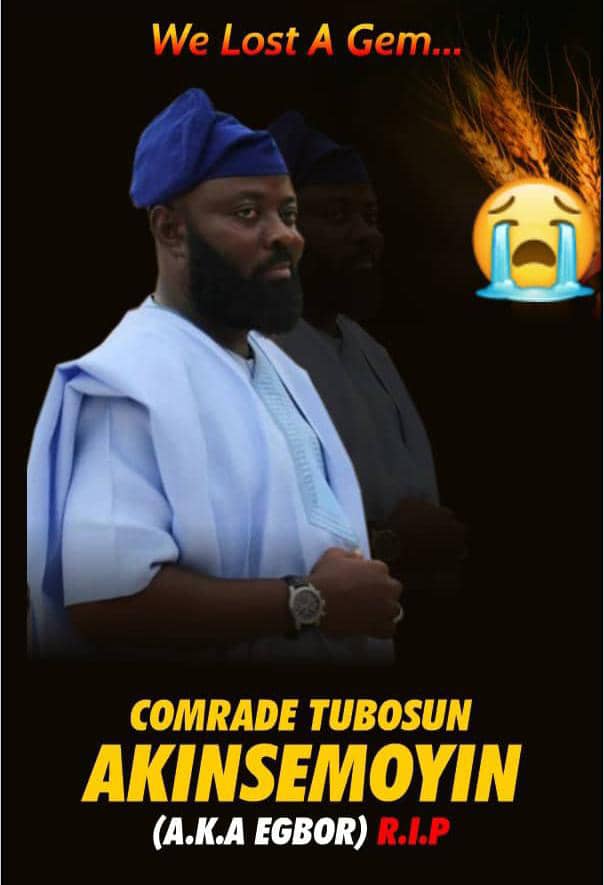 *We are all butterflies, earth is our chrysalis!*
Oh Egbor!
It is indeed so painful to the marrows for me to pen down a dirge in remembrance of your being; just like it is not true but off you depart this sinful world.
So short, so sweet, so soon is life as it is brief, no matter how aged we are; for heaven is our real home but the treasured memories of yours keep you near always with us.
Egbor, you were loved with a love beyond telling, missed with a grief beyond all tears. Our tears are like stars climbing the dew-dropping sky, live but to light your passing feet.
Oh, how soon, how pathetic that the one who put gentle footprints on our hearts leaves a story worth telling. Those we love don't go away. They walk beside us every day,
unseen, unheard, but always near. Egbor, you are still loved, still missed and forever dear.
Now, as we lay you down to sleep today, I pray the Lord your soul to keep within His arms; He'll hold you tight. May He send an angel in front of you, to guard you on the way and to bring you to the place that He's prepared. (Exodus 23:20)
Gone yet not forgotten,
although we are apart,
your spirit lives within us your beloved, forever in our heart.
*Rest in perfect peace Omo Akinsemoyin!*
We will forever miss your indelible impact among Ojodu LCDA Youths.
*Com. 'Deji Adebayo*