Anambra 2021: No Negotiations With Other Political Parties As Alternative Platform – Dr. Maduka
Posted on May 18, 2021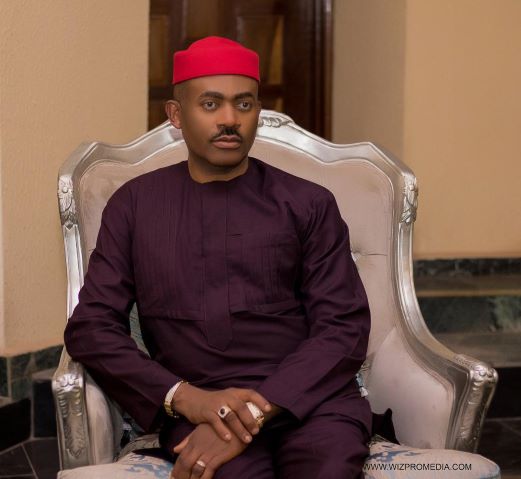 Contrary to the news making the rounds, the Dr. Godwin Maduka Campaign Organisation has declared that there were no negotiations with other political parties as alternative platform other than the Peoples Democratic Party, PDP, for him to achieve his 2021 Gubernatorial ambition.
Debunking the story, Hon. Mike-Joe Onwudinjo, Director General, Dr Godwin Maduka Campaign Organisation, said, "The attention of the leadership of Dr Godwin Maduka Campaign Organisation has been drawn to the cheap and unintelligent propaganda to the effect that Dr Godwin Maduka, who is a leading contender in the forthcoming PDP gubernatorial primarily election, has started negotiations with other political parties as alternative platform to PDP."
"This fallacy was anchored on false claim that PDP leadership has told Dr Maduka that its party ticket is not for sale. Though Dr Maduka is acknowledged for his deep pocket, there are other outstanding qualities that make him the candidate to beat in both the Primary and General elections given his intimidating pedigree in academics, entrepreneurial and managerial experience, global connections, unequalled human and infrastructure developments in Anambra State, Nigeria and beyond."
"Our investigations have revealed that the false propaganda, which was the handiwork of the political vultures, who do not wish Anambra State well and hope that such ploy will pollute the minds of Dr Maduka's ever-growing supporters across party lines and dim his fast growing popularity. The facts before us equally reveal that the propaganda was a ploy by major political opponents in Anambra State, who wish and hope that PDP will field a weak and unpopular candidate to facilitate their unlikely victory in the forthcoming general election."
"It might interest the readers to note that Dr Maduka, who is the most beautiful bride amongst the formidable PDP aspirants, has no plan of losing both the Primary and General elections and cannot be contemplating losing the PDP ticket having already been cleared by the PDP Screening Panel to contest the Primary election scheduled for 26th June, 2021.It is equally on record that Dr Maduka is currently on trail blazing tours of all the L.G.A. of Anambra State to meet, dialogue and sell his manifesto to stakeholders and statutory delegates of the PDP in the forthcoming primary election of the party."
"In view of the above, we most respectfully urge Dr Maduka's teeming supporters within and beyond PDP to disregard this cheap propaganda and poor strategy aimed at scuttling his victory at the forthcoming gubernatorial election. We most sincerely appreciate your unyielding and ever-growing supports for Dr Maduka in his quest to govern and transform Anambra State" Hon Onwudinjo concluded.