Anti-Tinubu Plot: Old Tricks, One Goal 
Posted on November 24, 2022
WOLE OLUJOBI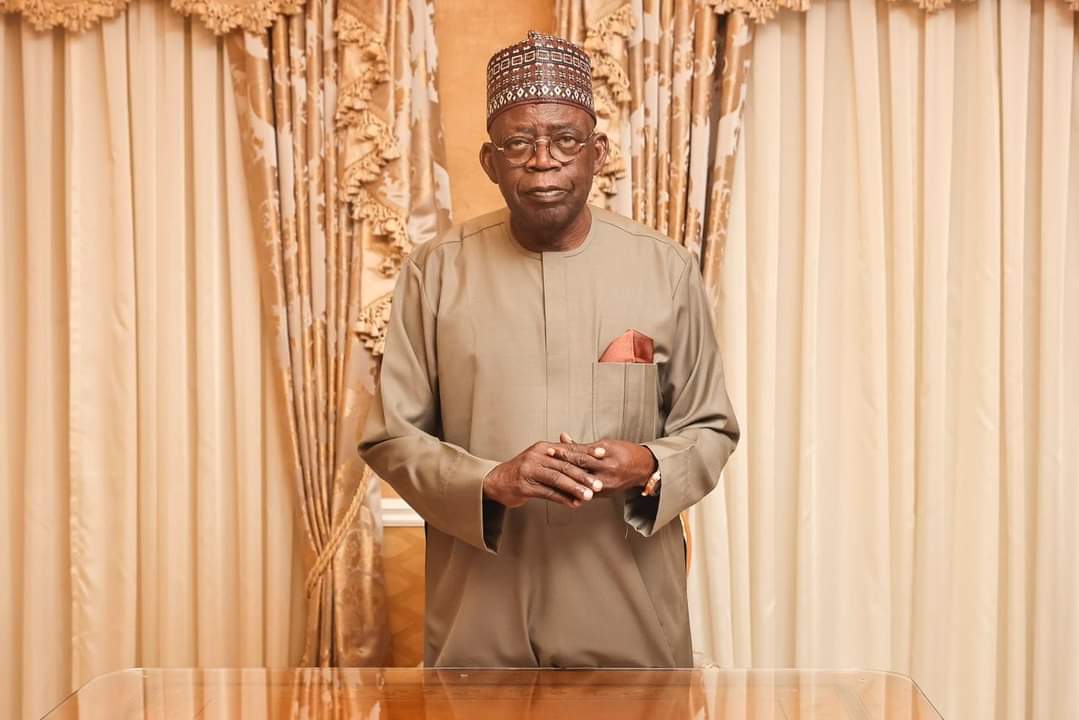 Nigeria is back again to the familiar terrain of subterfuge. After a long drought in blackmail and campaign of calumny against the ruling All Progressives Congress ( APC), the recession is fast giving way to a boom in partisan bull-fight plotted to pitch the unsuspecting members of the Nigerian public against the ruling party and its presidential candidate, Asiwaju Bola Ahmed Tinubu. 
The setting is Nigeria's political firmament where familiar faces from the same roots  line up in various political turfs with varying schemes and tacts to score same goal.
The style, they say, is the man. For the Peoples Democratic Party (PDP) and offsprings that thrive in mob tactics in driving their agenda, the manipulation of the pedestrian rabble into an act of rage against the opponent is the most clinical way of achieving predetermined ends.
Barely four months to the prized contest to elect the nation's Chief Executive Officer, operatives of the Nigeria's political behemoth that are spread in various political parties hitherto rooted in PDP are revisiting their laboratory of old tricks to draw their opponent and easily the most promising presidential candidate, Asiwaju Bola Ahmed Tinubu of APC, into a streetfight against Nigerian voters, aiming to harvest Tinubu's political teeth and render him prostrate ahead of the February 2023 presidential poll.
The man, who started the plots, Olabode George, a Military General, seems not to have learnt anything from history. Neither has he appreciated the potency and strength of Tinubu's formidable political family after the retired Naval officer in cahoots with former Lagos State PDP Chairman, Muritala Ashorobi, and Obasanjo's Presidency stirred the Lagos political hornet's nest that stung George into unconsciousness, but which irrevocably consumed Ashorobi's entire political career.
The setting for that eclipse of a promising career was the August 2005 PDP rally tagged "Lagos Tsunami" at the Tafawa Balewa Square, Lagos, which was planned to mobilise voters to wrest Lagos State from the grips of the then Alliance For Democracy (AD) while Tinubu was governor.
The plot was comprehensive, as the Presidency had provided all the logistics while George  in Lagos mobilised his rag-tag ratings with their marines' mines in ambush, even as Ashorobi manned his own land flank to wreck Tinubu's political ship.
But Tinubu responded in ferocious precision, mobilising cryptic resources at his disposal that included energy of the body, boldness of enterprise, guts, deft political brinksmanship, tacts and tactical political generals and soldiers that included Omotilewa Aro-Lambo (aka Professor), Rauf Aregbesola, James Faleke, Wale Edun, Cardinal James Odunmbaku, Dele Alake, Babatunde Fashola, Dele Ajomole, Muiz Banire, Opeyemi Bamidele, Oyin Danmole, Yemi Cardoso, Rilwan Alesinloye, the Gbajabiamilas and the late "Alheri" Adeola Adefolabi and Saliu Mustapha from Ifako/Ijaye flank of Lagos, among others.
On the day of the rally, PDP leaders across the country stormed Lagos with condescending arrogance, might and raw power to undo Tinubu. But after Tinubu scrambled his "political machine" to unleash his sorties on the Tafawa Balewa Square venue of the PDP "Tsunami Rally", the Tinubu missiles hit the target hard, as the heat and shockwaves sent George and his band of invaders into a humiliating rain of defeat, even as President Olusegun Obasanjo raved and raked in the rage of the Lagos defeat that consumed Ashorobi's job and permanently severed relations between George and Obasanjo. George, Ashorobi and Obasanjo with PDP chiefs in their hundreds were tamed and shamed in the Tinubu's "Operation Lagos Island Storm".
Consequently, Tinubu became the Prince of the Aso Rock for his "professionalism" as demonstrated in his sterling "civilian" strategic planning that drowned the Retired General Bode George's regiment of naval warship.
Perhaps impressed by Tinubu's brilliant Military precision, Obasanjo surprisingly invited him to Abuja few days after the  conquest to release part of the seized Federal allocations to Lagos.
Seventeen years down the line, the same George drew the first blood, stoking the fire of hate and rebellion to cage Tinubu in the suffocating political rest room, to nurse the wounds and filth associated with personality and character assassination, the cruel end-game in political humiliation and ultimately an end to a thriving political career.
In this game to tame Tinubu, George has comrades in Peter Obi of the Labour Party (LP) and Atiku Abubakar of the Peoples Democratic Party (PDP), all political twins from the same womb and, indeed, the same roots with the eye on the ball of the Aso Rock sceptre.
Obi, in his subtle assault chose subterfuge, enlisting the services of a discredited polls firm called NOI Polls Limited to spread a lie to Nigerian voters through a fraudulent poll tracking as can be explained in the reports of this information analysis firm that predicted victory for the Ekiti State governorship candidate of the Peoples Democratic Party (PDP), Prof. Kolapo Olusola, in the July 14, 2018 governorship election while in reality, all those that would have helped PDP to mobilise for votes had defected from the party to APC over irreconcilable differences with former Governor Ayodele Fayose.
This time allegedly nurtured by Atedo Peterside as a wily surrogate promoter, NOI is allegedly owned by Dr Ngozi Okonjo-Iweala, a former Finance Minister and staunch member of the PDP that is struggling for breath after bequeathing the legacy of waste to Nigeria in its 16 years of misgovernance. NOI is thought to be an abbreviation of Ngozi Okonjo-Iweala (NOI).
The poll company had in the past conducted several political opinion polls with bizarre projections in 2014 and 2015 with ridiculous results that diminished its worth and shamed its clout, so much so that we thought the organisation would have closed down its operations as a result of its unprofessional and inaccurate polls results.
In 2015, working with President Goodluck Jonathan, NOI grossly failed in its mandate to objectively project the outcome of the presidential election, giving Jonathan over 70 per cent chance above APC candidate, Muhammadu Buhari, who NOI rated as the fourth in the ballot, but who eventually emerged as the winner with a wide margin in the presidential contest after Nigerian voters spoke with their thumbs.
NOI went to a ridiculous extent of predicting that Jonathan would win the entire North Central with Buhari winning ONLY North East and North West. Jonathan, it predicted, would clinch the entire North Central, South West, South East and South South.
In its polls before presidential primaries, NOI had rated Buhari fourth behind Jonathan, Senator Rabiu Kwankwaso and Governor Babatunde Fashola of Lagos, among other politicians that were thought to harbour presidential aspiration.
But in the results that emerged, Buhari not only defeated Kwankwaso in APC primaries, he also went ahead to defeat Jonathan in the presidential election, thus NOI's prediction collapsed on its promoter's face after Jonathan had wasted his money to produce a misleading projection.
In effect, NOI's records have shown that it is doing more of political gambling than statistical analysis of information to produce valid results in the Nigeria's political contests.
Recently, Obi unleashed the same NOI on Nigerians' sensibilities, predicting that Obi will win the 2023 presidential poll in spite of the glaring streaks of failure that beam at the candidate of the Labour Party that has no single councillor let alone House Assembly and National Assembly member in the entire federation.
Obi's Labour Party is also reputed as the only political party that has no manifesto. No programme appeal! One cynic recently posted the profiles of the political parties contesting the 2023 presidential poll on the internet as follows:  "APC has 22 states; PDP has eight (8) states; Wike has five states (5); APGA  has one state (1); while Obi's Labour Party has Kilimanjaro Mountain, Facebook, Tiktok and Twitter states as its strongholds".
Besides his weak structures, Obi's chance is also diminished and worsened by the albatross arising from his narrow ethnic bias in his posturings over sensitive national issues.
After defending the Independent People Of Biafra (IPOB) on international television stations, saying he disagreed with the Federal Government designating IPOB as a terrorist organization, pundits say Obi cannot admit to be a Biafra agitator and still wants to be elected as the Nigerian President.
Again, has Obi apologised to the Northerners and Westerners specifically for his direct assault on the people of these regions? Here, reference is made to the way Obi treated them after the Onitsha crisis in 2006 when over 100 Northerners were killed and markets belonging to them were burnt down.
One observer noted that though Obi was not the governor when this happened, instead of cleaning up the mess when he came on board, Obi forced them away from their markets and refused to attend to the two Emirs from the North who were sent on emissary to plead with him for a truce, even as he rejected the pleas by the Sultan of Sokoto who came down to Awka  to beg him for a peaceful settlement of the issue.
Reports indicated that these northerners and westerners had to relocate to Asaba while Obi also deported Northerners to Kaduna when he was governor of Anambra State.
Do Northerners forget and forgive? Ask General Theophilus Danjuma and his northern soldiers and brothers in their counter-coup slaughtering expedition that led to the Nigerian Civil War.
Then the Pandora Files albatross. The report  tracked public records and other documents allegedly involving Obi as "one of the individuals whose hidden business activities were exposed by the report, including alleged number of secret business dealings and relationships that he had kept away for years from his Anambra people whom he governed, and from Nigerian people over whom he plans to rule".
In the media probe that followed, he reportedly admitted that he did not declare these assets in his asset declaration filings with the Code of Conduct Bureau as provided by law to curb frauds.
While Nigerians are so far not deceived by his angelic posturing, it is plain that while Obi has his base and constituency on the Internet, Atiku battles with a fragmented house under a tattered umbrella that defies mending, as Governor Nyesom Wike spits on PDP's assault on the agreement on the nation's power balance that is now being threatened by Atiku's  dangerous pursuit of power, even as Nigeria faces convulsion over reckless power chase by the ruling elite in PDP.
After allegedly selling national assets at half-pence in alleged fraudulent privatisation programme he headed to alleged cronies that led Nigeria to economic quagmire, Atiku's PDP's fate in the 2023 poll follows the same pattern in the Ekiti pre-2018 poll when major stakeholders were alienated by Fayose with the consequences that manifested in the July 14, 2018 poll as APC's Dr Kayode Fayemi seized the cake in the crunch governorship contest.
Wike is today leading the band of aggrieved PDP members who saw danger in breaching power rotation scheme by Atiku and his men. More worrisome is that they have not told Nigerians  how they plan to use the power they desperately and dangerously need after their party laid the foundation for the nation's economic squalor, as other peoples of the world climb development ladder to prosperity.
Conversely, Tinubu, who never invested Lagos money in personal or family business,   introduced "Economic Summit" that drew specialists and professionals to draw an economic blueprint  that nurtured Lagos economic growth and stability, including  pioneering the "Treasury Single Account (TSA)" that was later adopted by the Federal Government.
Tinubu was the first in Nigerian history to start Independent Power Project (IPP) in partnership with Enron in Lagos State, including introducing "Digital Economy" in governance through Lagos Tax Administration while he also created 37 Local Govt. Council Development Areas (LCDAs) and ran them effectively without owing salaries when Obasanjo seized the state's allocations for several months, even as he also started telecommunications revolution in Nigeria through Econet before it became a national success story.
PDP, Atiku's party, chose a time-worn antic, selling a dummy  that Tinubu had an alleged drug-related case in the United States over which the APC's candidate had allegedly forfeited $460,000 to the US government, even though the US government had long explained that Tinubu had no case over which he was being investigated. The media outfit that broadcast the story, Arise TV, has since been slammed by the National Broadcasting Commission (NBC) with a N2million fine over malicious broadcast of the fake news while Tinubu is reportedly on his way to the courts to challenge some media houses on this deliberate malicious libel.
Tinubu has packaged his vision in an 80-page document for Nigerians to read and understand how he plans to grow Nigeria into a major economic power. He has a record of performance that supports him in his vision and mission. He succeeded in growing Lagos State through the same process between 1999 and 2007.
He is a success story that should be trusted. Nigerian politics has grown beyond gambling with the fate of the nation to a practical demonstration of capacity and ability to transform dreams and visions into a veritable confluence of development. Tinubu is the conscious symbol and conscience of that paradigm. He had done it before; he will do same again.
* Olujobi, a journalist, writes from Ado-Ekiti