How Atiku's Wife, Titi Lost N918m To A Guber Aspirant
Posted on November 25, 2016
By Our Correspondent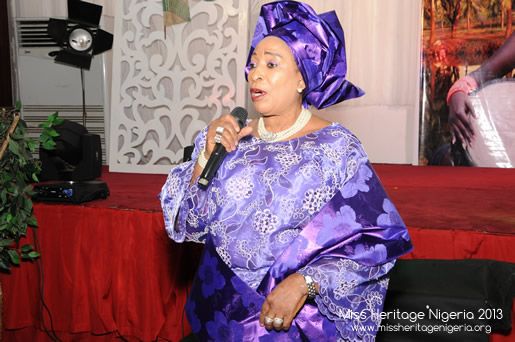 Mrs Titi Atiku Abubakar, wife of former Nigeria's Vice-President, Atiku Abubakar on Friday took to the witness box at the Ikeja High Court to testify against Nsikakabasi Akpan Jacobs, a former governorship aspirant in Akwa Ibom State, who allegedly defrauded her of N918 million.
Akpan Jacobs and two others (Abdulmalik Ibrahim and Dana Motors) were arraigned by the Economic and Financial Crimes Commission, EFCC on a 15 count charge of conspiracy, stealing and fraudulent conversion of properties belong to THA Shipping Maritime Services Ltd.
The company, formed in 2000, allegedly belonged to Mrs Abubakar, Dan and Fred Holmes both working for Julius Berger at the time.
It was learnt that 49 per cent shares of the company belongs to Mrs. Abubakar, 25 per cent to Holmes and 25 per cent to Akpan Jacobs.
Akpan Jacobs, who doubled as the company's managing director and secretary, was however alleged to have gone to the Corporate Affairs Commission to alter the share arrangement in his favour. He was alleged to have forged the company board resolution redistributing the shares ownership allotting to himself 70 per cent, 15 per cent to Mrs Abubakar, and 15 per cent to Holmes.
With the shares re-distribution, Akpan Jacobs was alleged to have fraudulently assumed full ownership of THA Shipping and subsequently sold a property worth N918 million belonging to the company to Dana Motor Nigeria Ltd.
Testifying before the court, Mrs Abubakar told the court that Akpan Jacobs used the proceed from the sales of the company's property to contest for the governorship position in Akwa Ibom State.
The wife of the former Vice President, who lamented that her investment in the company had gone down the drain, stated that her interest in coming to court is to ensure that justice is done.
She told the court, "I have never been inside a court before. Not even a police station in all my life. I am here because I want justice. All my investment and even profit are gone. I want this to serve as a deterrence to other fraudsters that they can not defraud people and think they would not face justice".
Mrs Abubakar is expected to continue with her evidence on 14 December when the trial will continue.