Bangladesh Police In Trouble, As John Okoli's Saif FC Visit In Bangladesh Premier League
Posted on February 28, 2021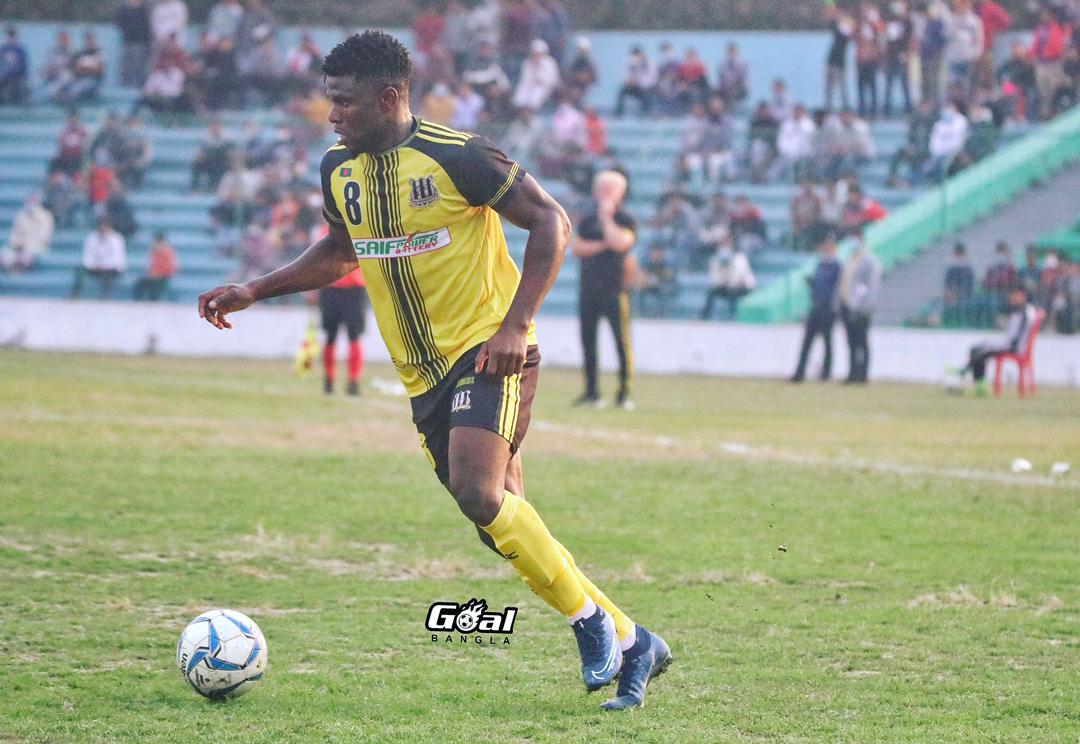 Saif football club are relying on goals from their Nigerian import, John Okoli as they battle for the three available point against Bangladesh Police football club in the week 11 of the Bangladesh Premier League on Monday (1 March, 2021)

John Okoli with 5 goals from 10 matches will be looking forward to add to his goal haul as they played away in a match already tagged battle of supremacy by fans of both club.

In an online chat with Okoli, the former Messiah FC striker expressed his readiness to play and led the changed against the Police team.

"I am looking forward to the match with a positive mind set, I want to score as many goals as I can in order to help my team win this match, which will take us closer to the submit of the league," he stated.

He disclosed that the sacking of their Manger, Paul Joseph Put will not affect them, adding that although he felt sad about the sacking, but life must go on.

Okoli who scored a goal and made one assist in their last match at home against Utter Banihara football club, said the team remain focused and determined to make their supporters happy by going all out for victory on Monday.