Burger King, World's Second Largest Fast Food Chain, Ready For Nigerian Market
Posted on March 22, 2021
FUNSHO AROGUNDADE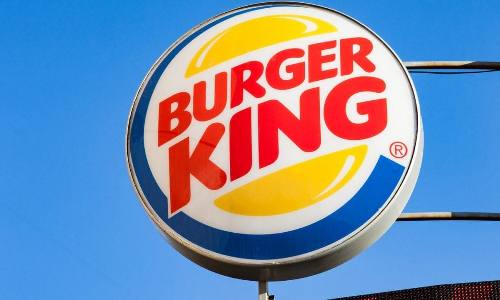 In a couple of months, Nigerian Quick Service Restaurant industry will witness the birth of a new baby: Burger King!
P.M.EXPRESS learnt that the American and world's second largest fast food chain —after McDonald's— has concluded all the agreement and arrangement on its coming to the country.
While details of the agreement yet to be unveiled but a message Saturday by Antoine Zammarieh, the Franchisee of Burger King In Nigeria and operator of WOW Creamery subsidiary of Iceberry Russia opened up a bit.
Zammarieh wrote on his Linkedin page: "It is with great pleasure that we announce our signing of a development agreement with Burger King for the Nigerian market. I believe this would be a tremendous step towards giving more confidence into the Nigerian market and consumers in general, specially during these hard times. I always believed in Nigeria and in its people. I am confident this venture will go a long way and prove successful for Burger King, Nigeria and our company."
With a population of close to 200 million and a 65 percent youth population, Nigeria remains the destination of choice for big brands like Burger King.
In 2018, Daniel Schwartz, Chief Executive, Restaurant Brands International, parent company of Burger King, first dropped the hint of the global brand's intention of exploring Nigerian market.
As markets in the West and other developed countries becomes saturated, big brands like Burger King are seeking new frontiers in other continents and countries like the Sub-Saharan Africa, especially Nigeria.
It is estimated that by 2050, the population of Africa will be about 2 billion people and it is expected to double before the end of the century.
Nigeria represents 2.7 percent of that figure, meaning every 3 out of 10 persons in Africa is a Nigerian.
Schwartz had said the Nigerian market is the next target of the company leveraging on the huge population of about 190 million with an average age of 18 years, a burger-loving age.
Burger King accounted for about two-thirds of Restaurant Brands International's $8 billion in sales in the last quarter of 2018.
It has also embarked on an aggressive increase in the number of its outlets across the globe.
As at the end of September 2018, it has more than 17,000 restaurants with just 7,300 of this in the United States.
Burger King seeks to compete better with the market leader like McDonald's and has decided to enter the volatile African market.
Akin Oyebode, Ekiti State Commissioner For Finance was one of those excited Nigerians who have commented on the Burger King's coming into the QSR industry in Nigeria.
"Former Eat 'n' Go COO, so knows a thing or two about operating in Nigeria. Here for significant QSR growth in Nigeria, and the accompanying jobs it will bring," he wrote in a tweet.