Celebrity Jeweller, Godson Umeh Designs £10,000 Custom-Made Rolex For Eva Apio
Posted on June 1, 2020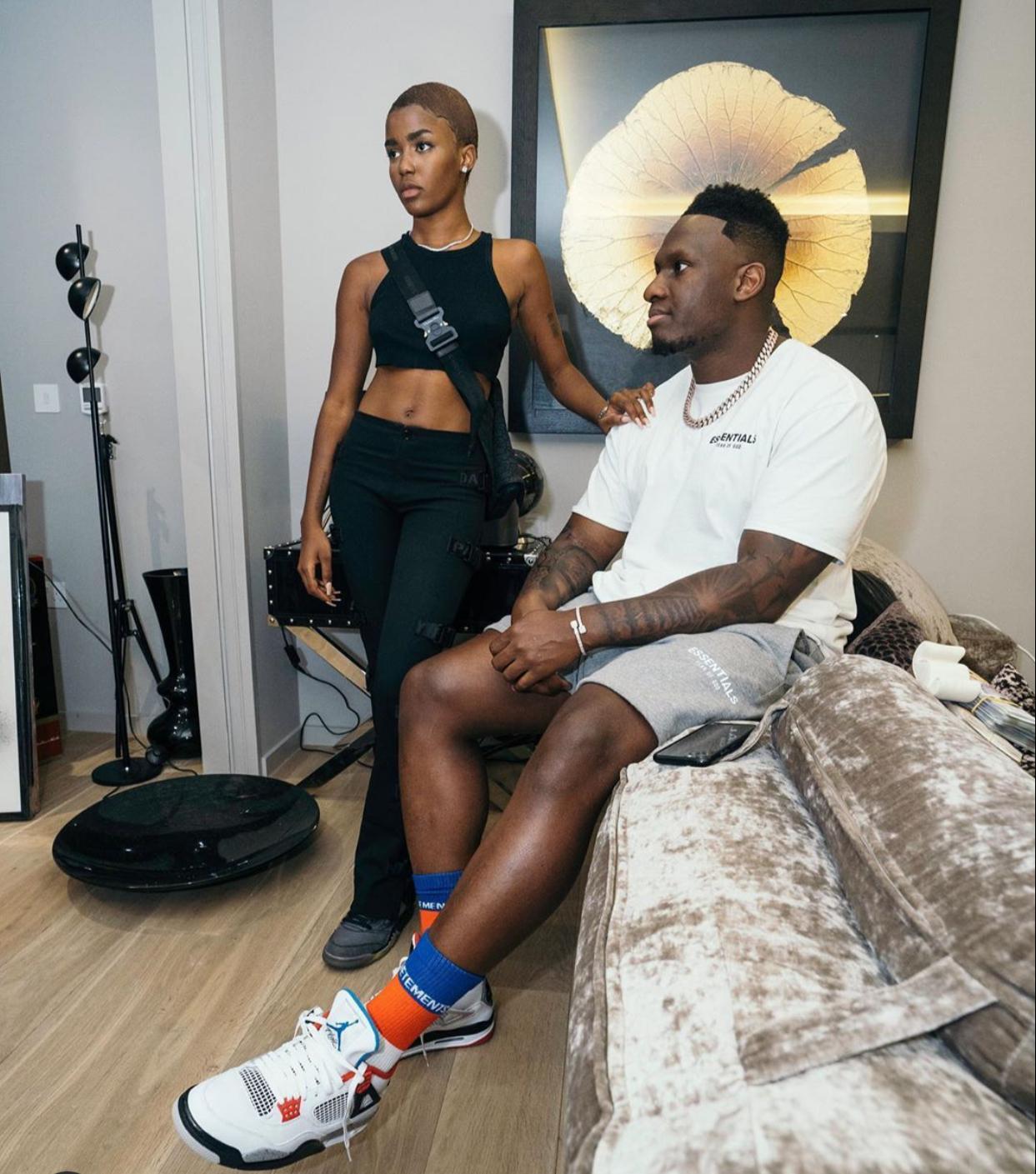 Uganda-born Supermodel, Eva Apio has just gifted herself a Rolex Lady Date-Just worth £10,000.
The custom made pink diamond dial is from the stables of celebrity jeweller and founder Godsontheplug, Godson Umeh.
The jeweller, who in his nature, always ensure he puts all his expertise and craft into pieces he design to make them standout, has become a 'must have vendor' for those who desire personalised priceless pieces.
The Lady Date-Just is the best selling Rolex model by jeweller Godsontheplug because it is the must-have ladies' luxury wrist watch for the woman with class.
With its refined glamour, the Rolex's classic women's watch, the Lady Datejust, stands for style and technical performance.
The women's version of the emblematic Datejust, created in 1945, was unveiled in 1957.
With all its timeless elegance and functionality, it is today offered in a petite 28 mm size.
For pretty young hardworking Apio, she decided to shower herself with something not too loud from Godsontheplug brand, but expensive Ladies Rolex Date-Just, custom pink diamond dial.
The wrist watch is for top women and a must piece for any one to own.
Apio is a 19-year old successful model, who has an estimated net worth between $1 million and $5 million as her income source mostly from her numerous works as notable model.
The United Kingdom-based model has also become a sensation in Nigeria.
She's mostly talk about because of her activities and emotional moment which became a source of entertainment for some Nigerians during the lockdown with the superstar DMW last son, Father DMW.