COVID-19: As Residents Sit-At-Home, Lagos State Sports Commission Launches 'Fit Lagos' Campaign
Posted on April 1, 2020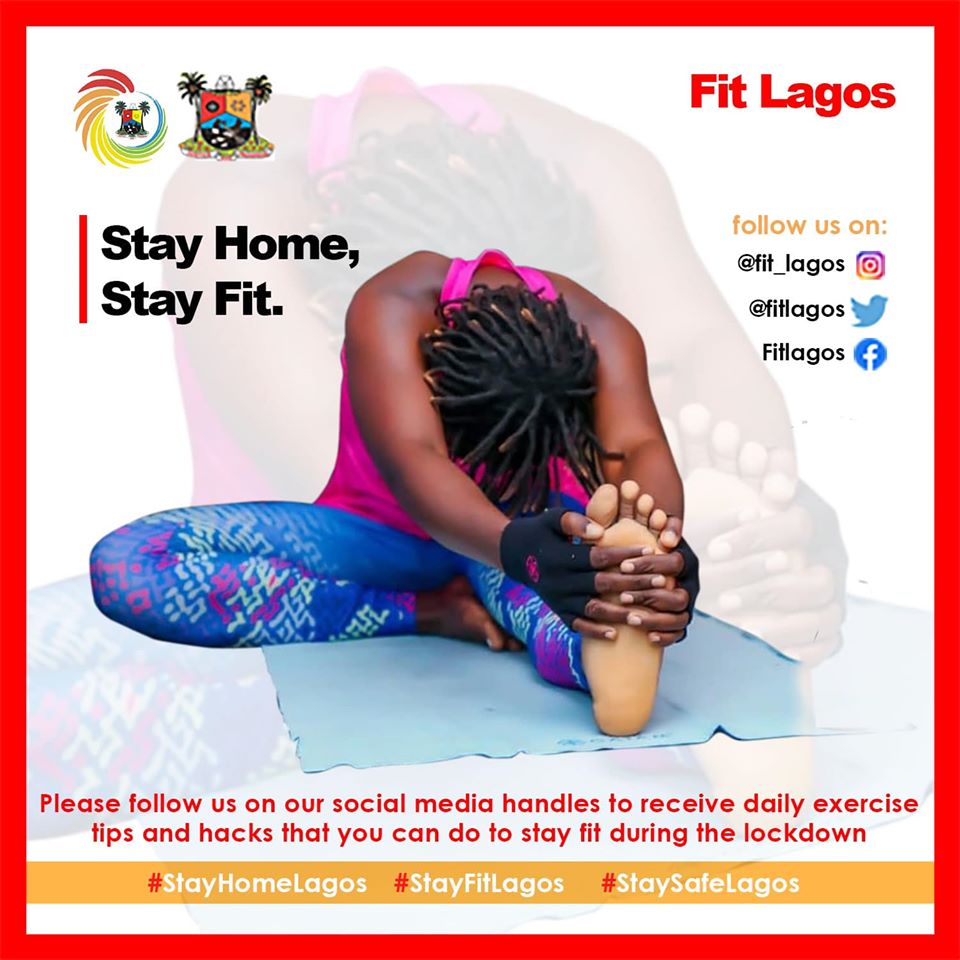 The Lagos State Sports Commission is out to ensure that even when Lagosians are observing the sit-at-home directive by the government to curb the spread of the novel Coronavirus, citizens should have the opportunity of maintaining their physical fitness at all times.
To this end, the management of the Sports Commission says "in response to the Federal Government's directive that all Lagos residents stay home to curb the spread of Coronavirus, the Lagos State Sports Commission is launching a new campaign tagged 'Fit Lagos'.
"While Governor Babajide Sanwo-Olu and his team continue to lead the battle against COVID-19, "Fit Lagos" offers creative tips, ideas, guidance and exercise hacks which residents can perform in the comfort of their homes to help keep their mental and physical health intact during the lockdown.
"The commission will be posting daily videos and graphical updates on all our social media handles on fitness regimes they can perform which will help them stay fit. The daily challenge will also be posted on a daily basis.
"The campaign aims to encourage participation amongst Lagos Residents by asking them to submit their various exercise routines while participating in the daily challenge with the hashtag: #StayHomeLagos #StaySafeLagos. #StayFitLagos. Follow us: IG : @fit_lagos, Facebook page: Fitlagos, Twitter: @fitlagos
P.M. EXPRESS observed that senior coaches of the Lagos State Sports Commission had since educating Lagosians on various fitness tips since 28 March, 2020.  Coach Femi Akinsanya started with the exercise tips last Saturday on the official Facebook page of the commission, while Head Coach Nkechi Odibeli was seen giving useful and elaborate exercise tips on a video posted early on 1 April.