CSP Oriyomi Titilayo Olusanmi: Changing The Narrative In Traffic Control
Posted on April 27, 2019
CYRIACUS IZUEKWE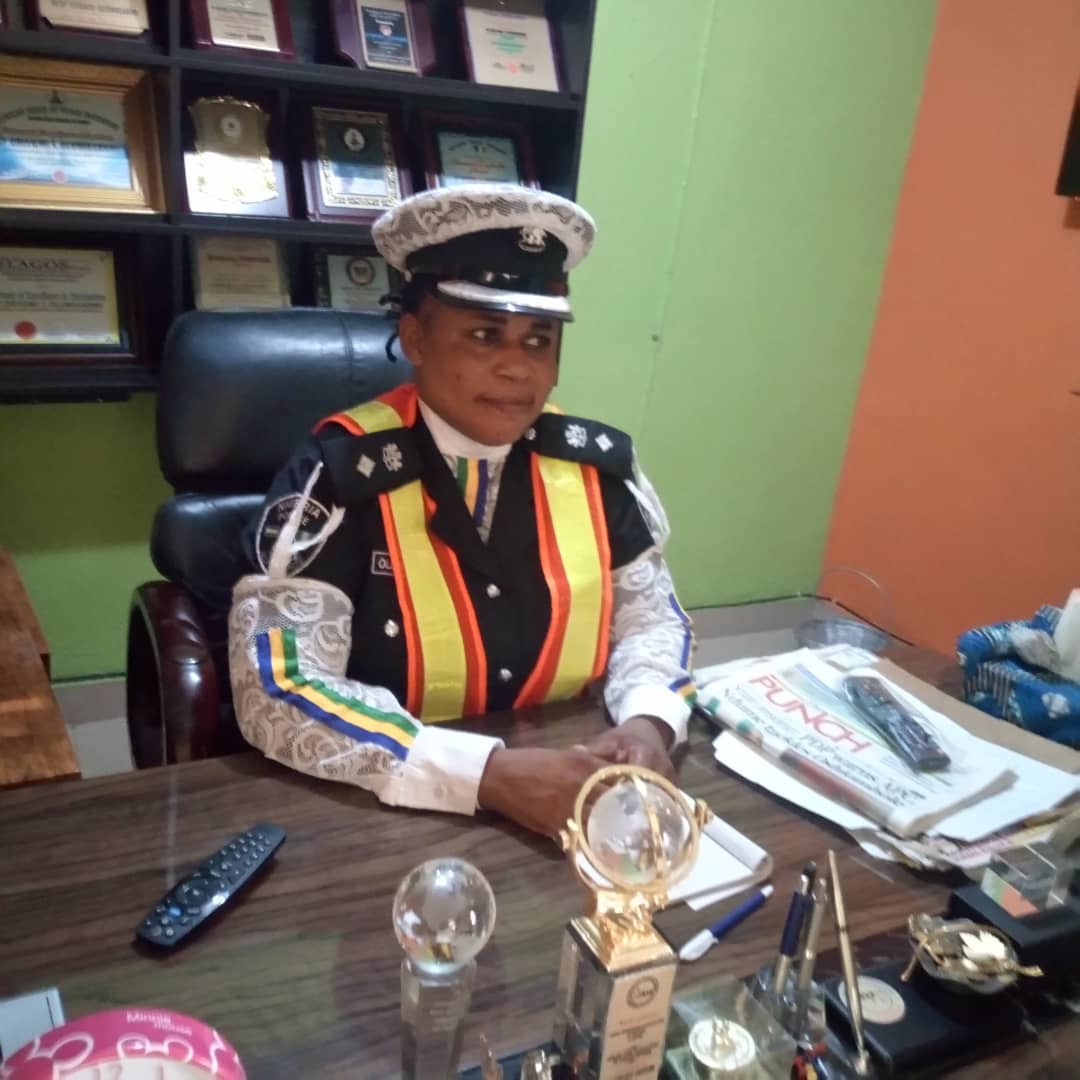 Lagos, the Centre of Excellence, is about the state with the highest vehicular and human traffic in Nigeria. So controlling the huge traffic in Nigeria's commercial nerve centre does not come easy.
In some quarters, it is seen as a daunting task but for CSP Oriyomi Titilayo Olusanmi it is a call to duty as she believes that any position any officer is posted to within the Force that such officer must strive to give the best to the society.
Since assumption of office as the Officer in Charge of Traffic in Lagos State, CSP Oriyomi, a super intelligent female officer, has changed the narrative in traffic control in and around the state. The usual gridlock associated with daily activities in most parts of the state has drastically reduced due to her commitment and dedication to her core assignment. Her track records may have made the Police Authorities to hand her the huge task and she has shown capacity as she went into the business of decongesting Lagos roads with great passion.
According to some residents who spoke to P.M.EXPRESS, some major roads known for traffic gridlocks now experience easy flow of vehicles on daily basis. Such roads included Allen, Opebi, Oba Akran, Obafemi Awolowo Way in Ikeja axis. A commercial driver, Adefemi Balogun, said that before now he dreads the Oshodi axis but that presently Oshodi, Mushin and Agege Motor Roads have been properly controlled for easy flow traffic to Yaba, Ebute Metta down to Lagos Island. Another commercial driver, Taiwo Oyefeso, admitted that areas such as Dopemu, Agege, Iyana Ipaja, Ojodu Berger, Ojota, Egbeda and almost the entire Alimosho Local Government area have witnessed remarkable free flow of traffic owing to the strategy CSP Olusanmi had applied within months in office.
CSP Olusanmi has been described as an officer with unusual grace as she had always brought positive changes in any given assignment for the betterment of the society. She has served in various capacities, made lasting impressions and had never disappointed the Nigeria Police as an institution.
She was last posted as the Divisional Police Officer attached to Ilasamaja Division. When she took over as the DPO Ilasamaja, the narrative changed in the area; the area hitherto known for armed robbery, cultism and other criminal vices changed as she displayed that she is an epitome of dedication, intelligence and a results oriented super officer.
At Ilasamaja, she sounded a note of warning to criminal elements in the area to leave or be arrested. Those elements who doubted her capacity all regretted because she got them arrested making the area to become calm and peaceful.
CSP Titilayo Olusanmi's dedication and ability to bust any form of crime or ugly situation are gifts she has combined with humility. Most times she personally led operations and ensured that positive results were achieved. No wonder the Lagos State Commissioner of Police applauded her as a hard working officer in the State.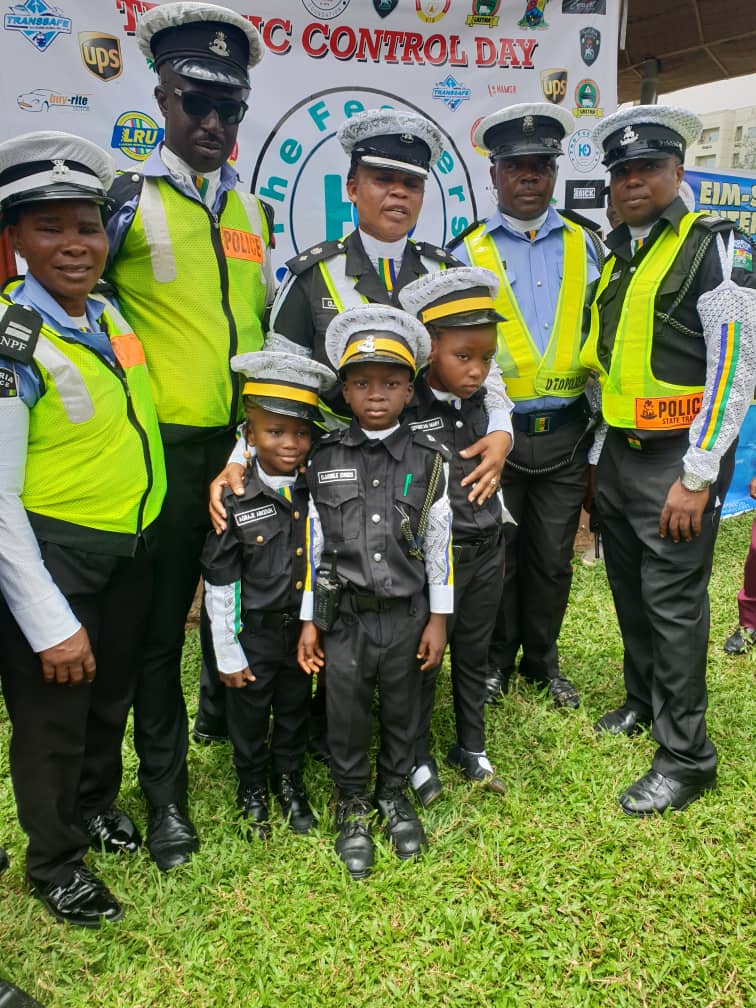 Olusanmi was born in Lagos State. She attended Primary and Secondary Schools in Lagos. She is a graduate of Philosophy from Ogun State University now Olabisi Onabanjo University, Ago Iwoye, Ogun State.
After her NYSC programme, she got enlisted into the Nigeria Police Force as a cadet Assistant Superintendent of Police in 2002. She was trained at Police Academy, Wudil in Kano State. After passing out from the academy she was posted to Ekiti in 2004. She also obtained a Masters Degree in Leadership and Management from London School of Management in 2009. CSP Oriyomi Titilayo Olusanmi also acquired skills in community policing at the British Council and DFID. She has also attended a professional course at Guangdong Police College, Guangzhou in China.
As a skillful police officer, she has worked in various departments of the Nigeria Police Force and presently on top of her job as the Officer in Charge of Traffic in Lagos State. To her credit as we observed, she is a very hardworking and disciplined officer equally listed as one of the smart female police officers.
She has bagged many awards including DPO of the year 2016 by Crime Reporters Association of Nigeria, VP of the year 2017, Lagos State at 50 Concert, TEKTV Best Crime Busting Police Division in Nigeria 2017 by Security Watch Africa and International Award Best Anti Crime Police Officer in West Africa 2018 also by Security Watch Africa and Gallantry in Police Duties by CRAN 2018.
CSP Oriyomi Titilayo Olusanmi is happily married and blessed with children.