Dangote Backs Okonjo-Iweala For WTO Top Job
Posted on September 1, 2020
FUNSHO AROGUNDADE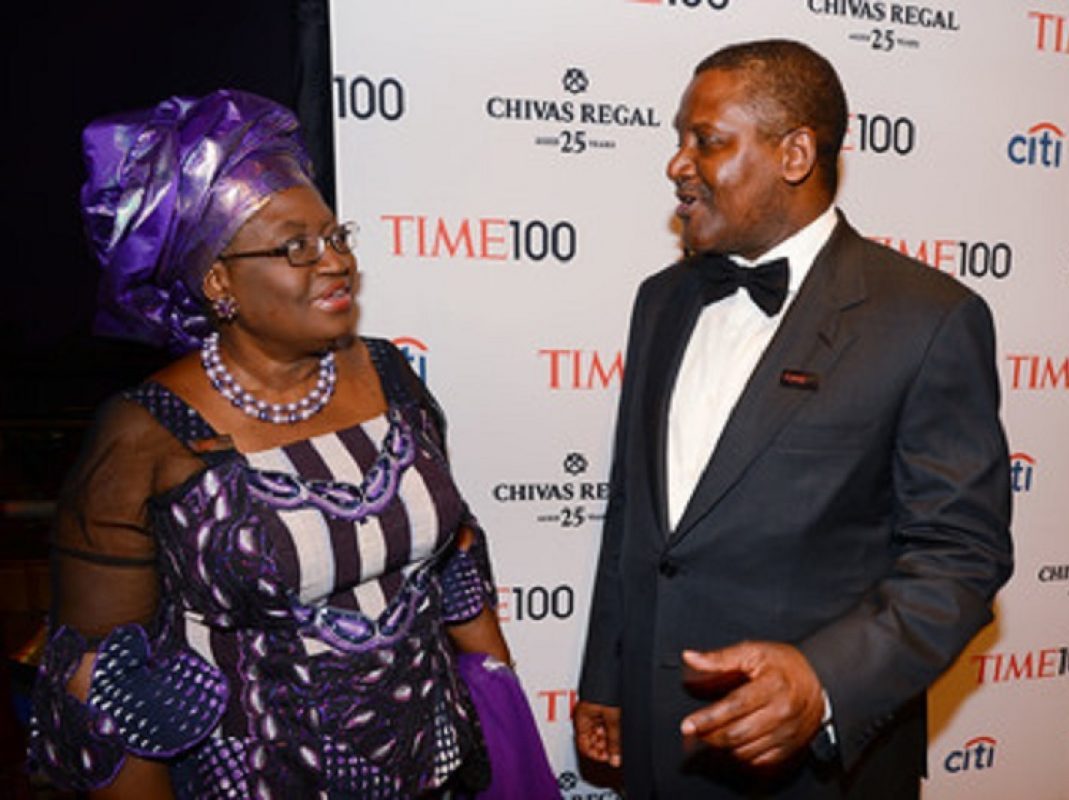 Africa's richest man, Aliko Dangote has thrown his weight behind fellow compatriot and former Coordinating Minister of the economy, Dr. Ngozi Okonjo-Iweala, on her aspiration to lead the World Trade Organisation, WTO.
In a series of tweets Tuesday, the billionaire mogul stated that in this period of various economic challenges including the current global pandemic crises, Okonjo-Iweala is eminently qualified and her experience will come handy in tackling those obstacles.
He thus expressed his full support for the emergence of former World Bank Vice President to replace Roberto Azevedo, as the Director-General of the WTO.
"In these challenging times WTO needs the renowned skills and tested experience of Dr. Ngozi Okonjo-Iweala to lead the organisation through identified obstacles and strengthen its position as the prime facilitator of international trade. A vote for her by all is a step in the right direction. I fully endorse the candidature of Okonjo-Iweala to lead WTO," Dangote tweeted.
Okonjo-Iweala, also Nigeria's former Foreign Affairs Minister, is one of eight candidates —including three women— in the fray for post of WTO director general.
Ahead of the end of the second phase of the selection process on Monday September 7, Okonjo-Iweala has said that the WTO's consensus-driven approach has worked in the past but now, a lack of trust among members seems to be the stumbling block.
The Nigerian candidate has said that trade will be important to help the global recovery from the pandemic induced recession.
She thus suggested that WTO rules should continue to guarantee a stable, predictable and fair multilateral trading system that can help world economies survive and thrive.