I Don't Own The UK Bank Account -Jibrin
Posted on September 19, 2016
FUNSHO AROGUNDADE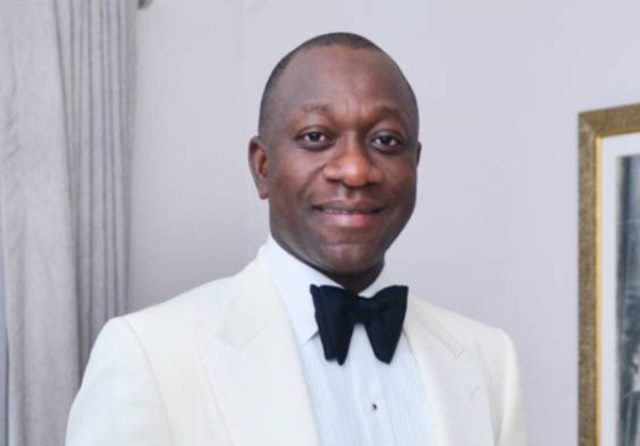 Embattled former chairman of House of Representatives Appropriation Committee, Abdulmumin Jibrin, on Monday denied owning or operating a bank account in the United Kingdom while serving as a federal lawmaker.
Jubrin, in a series of Tweets on his page said there is no merit in the allegations by a group, Anti-Corruption Unit, which distributed a purported printout showing the lawmaker's bank account in the UK with a balance of about £1.5 million stashed in an ING Group branch in the Channel Islands. He described it as the latest assault on his person.
He tweeted, "The document is fake. I do not own such account or balance; neither do I have anything whatsoever to do with the said address at Essex."
Jibrin also alleged a link between the allegations and Speaker Yakubu Dogara, with whom he had been locked in a fierce political and media battle for months.
"This blackmail is part of a wider propaganda arranged by the desperate Speaker Dogara through his Deputy Chief of Staff Hon. CID Maduabum," he stated.
The embattled lawmaker, however said he would pursue legal actions over the development.
"I will be reporting these hatchet men to the police and EFCC this morning and my lawyers are taking the necessary legal actions. Enough is enough!" he said.
The ACU in an accompanying statement signed by its director, Ifeanyi Okonkwo said, "Jibrin's ownership of foreign account contravenes the provisions of the 1999 Constitution which bar public officer from owning and operating foreign account,"
"Jibrin opened the account with his address at 453 Crankbrook Road, Ilford Essex IG2 6EW," Okonkwo said.
A reverse search done on the address by PREMIUM TIMES, an online newspaper, showed that it was used by a company in which a person with the name, Abdulmumin Jibrin, born in September 1976, was a director until 2012. Meanwhile, the lawmaker was born on 9 September 1976.
The allegations came as the lawmakers are returning to Abuja after a two-month-long recess.