Dunga And His Many Ignorant Analysis
Posted on June 9, 2021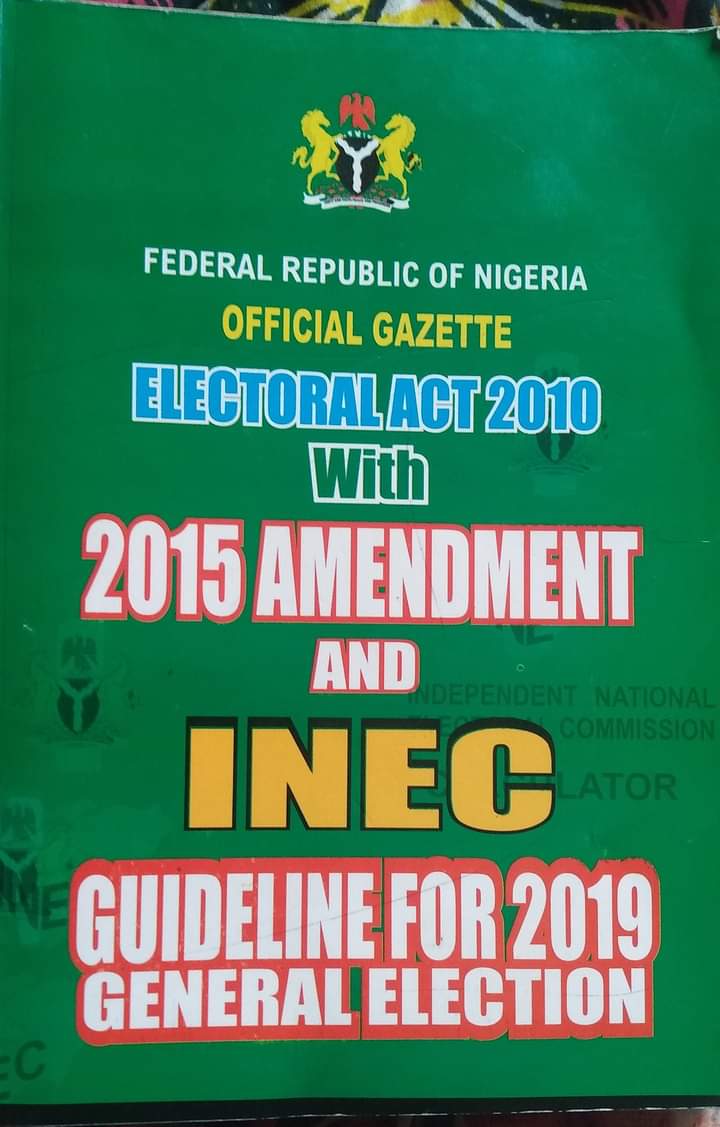 I had earlier advised Dunga, a Party State Auditor, to stick to his Constitutional responsibility. But, the young man has, for whatever reasons known to him, opted to become an "emergency Lawyer". Sadly, he is performing woefully at it.
The 2015 amendments did not alter the provisions relating to party primaries. The provisions in the 2010 amendments were retained.
The 2010 amendment provides for two types of primaries: direct and indirect primaries.
If a party chooses direct primaries, then it means all the registered members of the party across the different wards and units will be given opportunity to vote for their preferred Aspirant, following which the person that polls the highest vote would be declared winner and become the party's candidate.
If the party wants to go by indirect primaries, it'll hold a special Congress in the State Capital where delegates drawn from the wards or any other method stipulated in the Party's constitution and primaries guidelines will vote for each of the aspirants, and the Aspirant with the highest number of votes, becomes the candidate of the Party. Now, the date of the Congress MUST be, as approved by the NEC of the party. It was non compliance with this bit, that led to the Zamfara outcome.
Now after the end of the primaries, the name of the Candidate who emerged, shall be forwarded to INEC within the Timetable set by the Commission.
Party Primaries is an affair regulated by the party's Constitution. Each party has eloborate provisions on how delegates to vote at primaries emerge. APGA's wouldn't be an exception.
The questions that *Nchekwube Anthony Dunga* and his fellow scaremongers must answer are;
1. Who is a Government Appointee?
2. Who Appoints a Government Appointee?
3. Who decides who is a Government Appointee?
Without preempting the outcome of the yet to be conducted Primaries, I think Dunga is crying wolf where there is none. He is actually setting the tone for what is expected of a Party dissident waiting to wreak havoc. Already, these are signs of a defeatist mindset, I hope he knows that his approach is neither new nor surprising.
We await the 23rd of June… it will be yet another Big Moment for APGA. 
– Mazi Ejimofor Opara writes from Awka, Anambra State.