EFCC Arraigns Adedayo On Alleged Sextortion, Death of Canadian 
Posted on September 30, 2023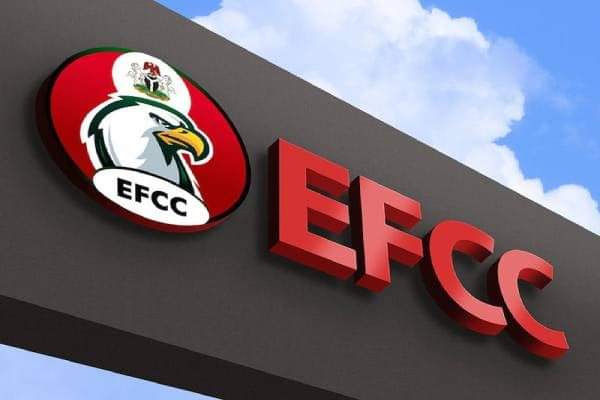 A Federal High Court sitting in Lagos on Friday have remanded the alleged Sextortion Olukayode Adedayo in the Nigerian Correctional Services Centre, Ikoyi after he was arraigned on charge filed against him by the Economic and Financial Crimes Commission EFCC. 
Justice Tijjani Ringim ordered the remand after Olukayode was arraigned by the prosecution counsel Mr Rotimi Oyedepo SAN on 18 counts charge bordering on Sextortion and cybercrime offences.
Olukeye was arrested by operatives of the EFCC on August 4, 2023 in the Akute area of Ogun State, following intelligence report received from the Royal Canadian Mounted Police (RCMP) by the Commission.
The defendant who pretended to be a female, to the victim had in his possession nude photos of the victim.
Investigation revealed that the suspect later used the images of the 14-year-old Canadian boy to blackmail him, a situation that led to his death.
During a search conducted on his residence in Ilaro, Ogun State by operatives of the EFCC, a mobile phone with incriminating documents was recovered from him.
One of the counts preferred against his reads:
"That You Olukayode Adedayo Olalekan (a.k.a hrm877, charlotte 708 and harlilott_716 on or about the 13th February, 2023 in Lagos within the jurisdiction of this Honorable Court intentionally used the Instagram virtual network to create a group " Expose Janjuarobin Nudes" to distribute child pornography and you thereby committed an offence contrary to Section 23(1) (c)and punishable under section 23(1)(e) of the of Cybercrimes (Prohibition, Prevention, Etc.) Act, 2015.
He pleaded "not guilty" to the 18- count charge.
In view of his plea, the prosecution counsel, Rotimi Oyedepo (SAN), asked the court for an accelerated trial date and also prayed that the defendant be remanded in the Nigerian Correctional Services centre and urged the court to order for accelerated trial
In his brief explanation for the prey of accelerated hearing, he informed the court that the international image of Nigeria is in jeopardy as both the Royal Canadian Mounted Police (RCMP) and the FBI complained to Nigeria about this matter and how it relates to the sudden death of a 14 year old Minor.
The defence counsel, P.O Onikoyin, informed the court that he had an application for bail ,on behalf of his client.
Oyedepo (SAN) told the court that he was just served and will need time to respond to the bail application.
The Judge ordered that the defendant be remanded In prison Custody.
The matter was adjourned till 6 &9 November, 2023 for hearing of Motion and commencement of trial.