End The Siege For The Future Of Our Kids… 
Posted on April 5, 2022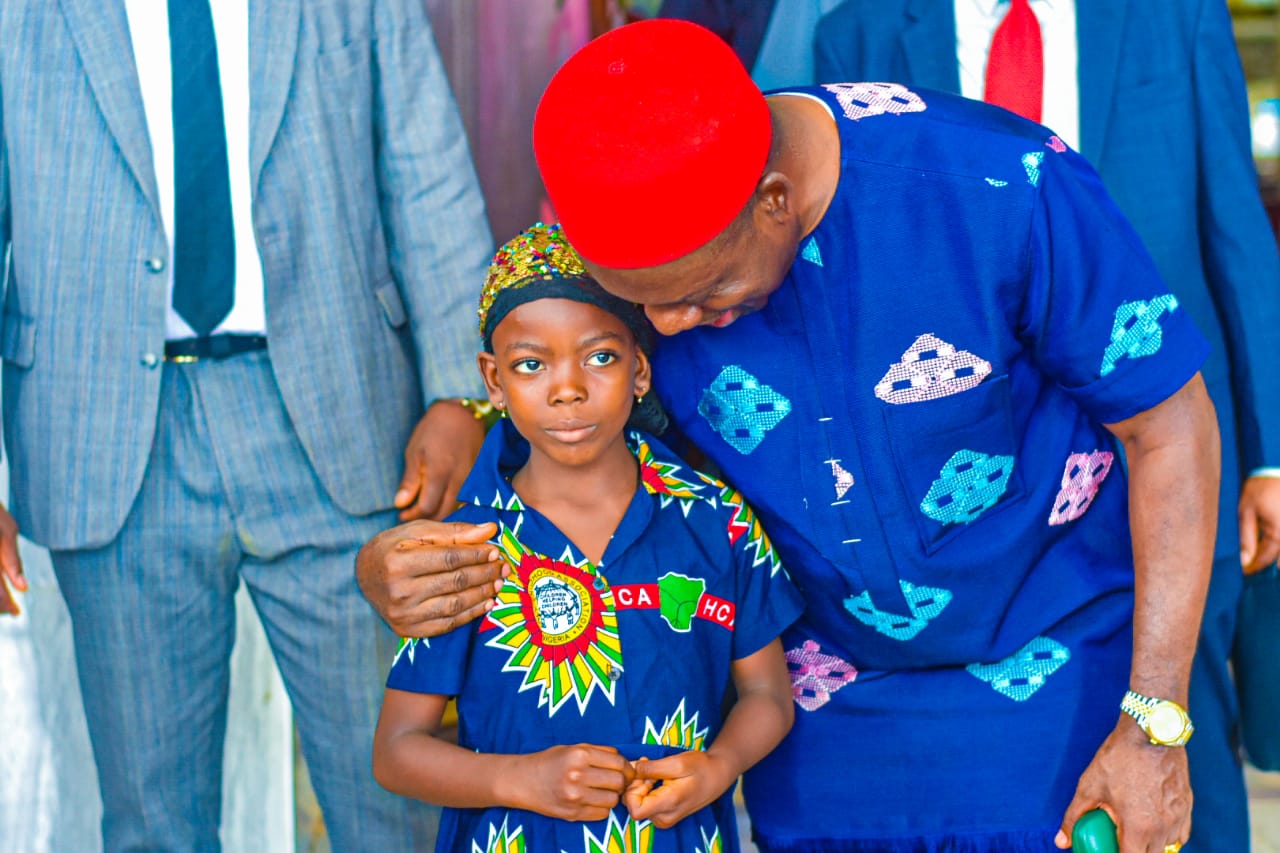 "When you force our children to study only for 4days in a week, while their counterparts in other States and Regions study for 5days, in another 10years can Anambra and the entire Southeast be able to produce competitive individuals who will be relevant at home and exportable abroad?"_ – CC. Soludo.
This is little Isioma from Agba, Ekwulobia in Aguata LGA of Anambra State. She was among the resilient ones who joined the Governor at a Church service in Ekwulobia to mark the end of the recently outlawed sit-at-home order by IPOB. Isioma is a Primary school pupil whose future is now been traded for a derailed agitation. As she beat the security guards to reach out to the Governor, her first reaction was ladened with emotions, the type that should rend the heart of any responsible Father.
These are kids who should be in school, learning how to transform the world and claim the next century for Africa and Nigeria. If we don't retrace our steps and make deliberate efforts at repositioning them for the future, what will be said of this generation?
Sustainable development must be beneficial to the present without jeopardising the future. With the current spate of bloodletting and violence plaguing Anambra and most parts of the Southeast, can we say this development is sustainable?
*#EndTheSiege* | *#EndTheMondaySiege*
– Mazi Ejimofor Opara writes Awka, Anambra State.