Export Job Opportunities – Gov Hope Uzodimma Is Right,  Labour Export Is A Pillar Of Development
Posted on October 1, 2023
PRINCE EZE UGOCHUKWU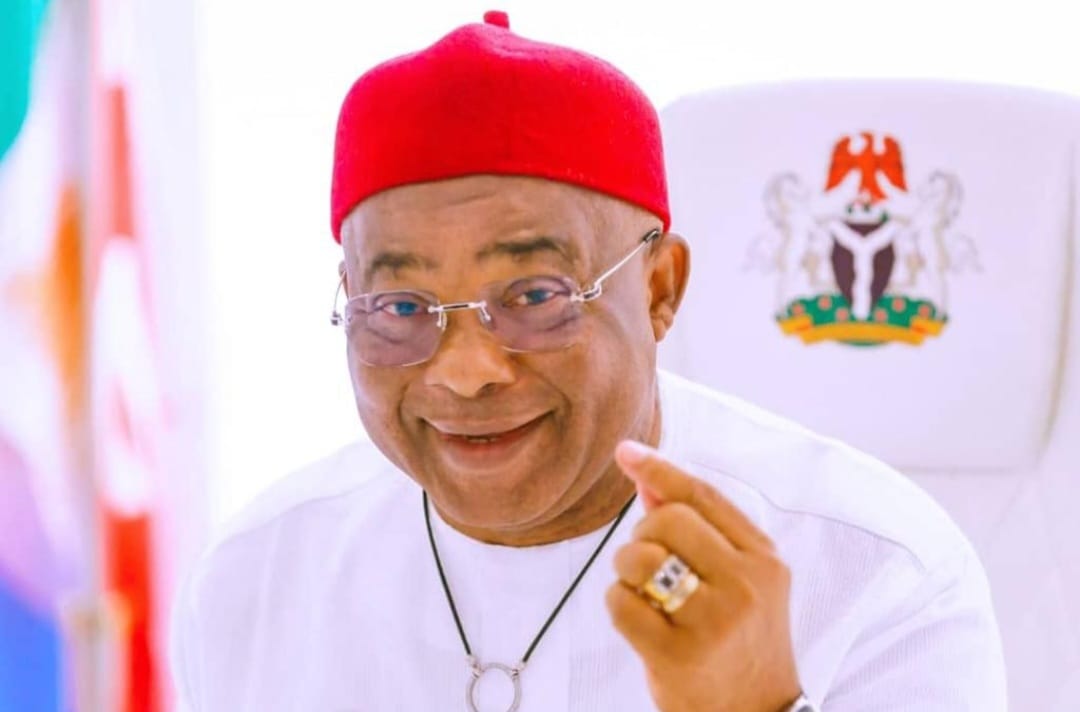 As usual, there has been some noise from the un-informed about the statement by the Imo State Governor to export graduates of his digital skills training program abroad. 
Unfortunately, most of the commentators are ignorant of the upsides of that intention and plan by Governor Hope Uzodimma.
Skills export is nothing new. The policy of Governor Hope Uzodimma is to train 300,000 Imo youths in digital skills by year 2026. So far, 20,000 of such youths has been trained with another 40,000 about to begin their training.
People can make use of their skills in another country thereby acquiring valuable work experience and then return home in CIRCULAR MIGRATION. For Imo State, this will be a win-win situation. It will benefit the worker making use of it's mobility, and it will benefit the home state as upon return, the worker has improved skills and valuable experience from work abroad. One aspect of this CIRCULAR MIGRATION pattern is also remittances, where persons working abroad sends money back to his home state when working abroad.
So when Governor Uzodimma talks about strategically sponsoring skilled persons to work abroad, he is invariably talking about another way to boost foreign remittances to Imo State, and also create job opportunities for those willing to work about.
Again some commentators has talked about the number of persons. (4,000 persons). The fact is that many people cannot see the big picture and that is so sad. Be that as it may, there is nothing wrong in having big plans, after all as the saying goes, "who dares wins". therefore, anyone who has the courage to do something receives benefit. You might even go so far as to say that courage is its own reward. Daring to try something new or difficult can be intimidating.
It takes courage to push through the uncertainty and difficulties, but daring to try is the only path to triumph.
But let us take a look at the Philippine and India and South Korea.
The Philippine is the top one country of labour exporting. About 10% of national population working overseas earn more than $12.8 billion U.S. dollars yearly which support and promote the development of the domestic economy effectively. This shows that labour export is a pillar of development.
India is another country that exports skilled citizens on the lines of manpower -support pacts with other countries. Workers will go to these countries not as permanent immigrants but as employees in sectors where there is high demand of such skills.
Take a look at  South Korea one of the Asian Tigers, East Asia by sending workers abroad,the Korea Overseas Development Corporation, brought in Foreign Exchange Remittances and Needed Advanced Technologies,Key for Economic Development,which laid the Foundation for the Korean Government to Articulately Draw Up and Implement it's long Term National Economic Development Plan. Politicians Think of the Next Election
Therefore, Governor Uzodimma linking the Imo State skilled labour market with those of other countries is an immense opportunity.
 Statesmen like the Distinguished Senator Hope Uzodimma ,think of the GENERATION NEXT.
Categorised as : Opinion
No Comments »