Fidelity Bank: Resilience Amidst Fragile Economic Recovery
Posted on April 12, 2021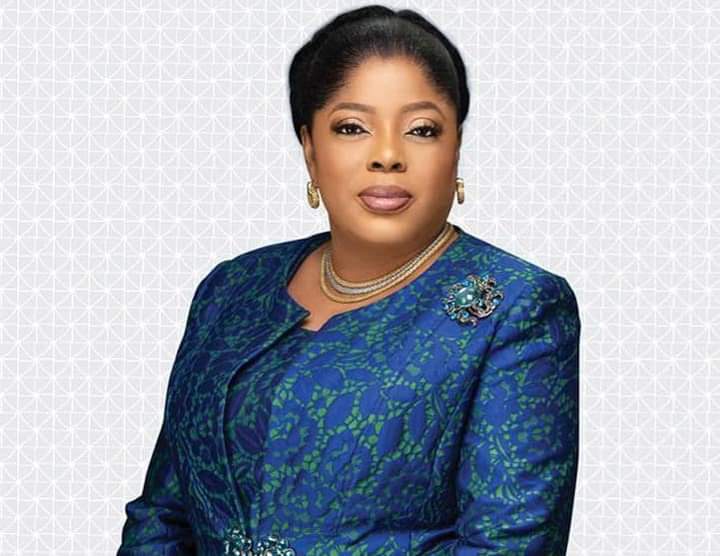 For Fidelity Bank, leader among Tier 2 banks in the country, the best is yet to come. From a small beginning, the bank has grown its assets to N2.758 trillion as at December, 2020.
The bank's total capitalisation on the floor of the Nigerian Stock Exchange (NSE) as at the end of 2020, stood at N73 billion, a big leap from N42 billion it recorded as at October 2017.
Fidelity provides a broad array of products and services to individual and corporate customers including current and savings accounts, consumer and commercial loans, credit and debit cards, mortgages, online banking, trade finance, project finance, financial advisory services, money market and treasury services, cash management, private banking, diaspora banking and other services.
With about 5,000 employees, it operates through a network of about 250 branches and 824 ATMs across the country.
Fidelity Bank Plc was established in 1987 as a merchant bank. In 1999, it was converted to a commercial bank and became a universal bank in 2001. On May 17, 2005, it was listed on the Nigerian Stock Exchange. The current enlarged Fidelity is a result of the merger with FSB International Bank and Manny Bank in December 2005.
New Year, New MD
The new Managing Director/CEO of Fidelity Bank Plc, Mrs. Nneka Onyeali-Ikpe, assumed her new role formally on January 1, 2021 to become the fourth Chief Executive and first female to occupy the position since the inception of the bank in 1988.
She succeeds the erstwhile MD/CEO, Mr Nnamdi Okonkwo, who retired on December 31, 2020, after completing his contract tenure in line with the bank's governance policy.
Fidelity Bank in a statement, assured customers that the bank "under her leadership will consolidate on the already laid foundation and track record of performance, to execute the next growth phase."
Mrs Onyeali-Ikpe, formerly the Executive Director, Lagos and South West Directorate of the bank, has been an integral part of management in the last six years.
She joined the bank in 2015 and spearheaded the transformation of the directorate, leading it to profitability and sustained its impressive year-on-year growth across key performance metrics, including contributing over 28 per cent of the bank's profit before tax, deposits and loans.
She is vastly experienced and has spent over 30 years working across various banks including Standard Chartered Bank Plc, Zenith Bank Plc and Citizens International Bank/Enterprise Bank, where she held several management positions in Legal, Treasury, Investment Banking, Retail/Commercial Banking and Corporate Banking.
As an Executive Director at legacy Enterprise Bank Plc, she received formal commendation from the Asset Management Corporation of Nigeria, AMCON, as a member of the management team that successfully turned around Enterprise Bank Plc.
She holds Bachelor of Laws (LLB) degree from the University of Nigeria, Nsukka; a Master of Laws (LLM) degree from King's College, London; and has attended executive training programmes at notable global institutions including Harvard Business School; The Wharton School University of Pennsylvania; INSEAD School of Business; Chicago Booth School of Business; London Business School and IMD.
Vintage 2020
In a clear demonstration of its resilience and stability, the bank announced yet another good result in its financial results for the year ended December 31, 2020.
The performance which capped a remarkable year, showed strong growth in core operating profits, net revenue, and other key financial indices.
The top Nigerian lender which has become the clear leader among Tier 2 banks posted a 50.9 per cent growth in core operating profits from N29.8 billion in the corresponding period of 2019 to N44.9 billion while net revenue increased by 15.0 per cent from N111.8 billion in 2019 to N128.5 billion in 2020.
Customer deposit, which is a measure of consumer confidence rose by 38.7 per cent from N1.225 trillion to N1.699 trillion just as total assets grew by 30.5 per cent from N2.114 trillion in 2019 to N2.758 trillion in 2020.
However, profit before tax dropped by 7.6 per cent to N28.1 billion from N30.4 billion in 2019, due to an increase in the bank's loan provisions to shield it from any headwinds. This is seen as a positive for the bank, especially in the current era of COVID-19 and its attendant effect on business risks.
Encouraged by the healthy results, the board of Fidelity Bank is proposing a N6.4 billion payout, which translates to 22 Kobo dividend per share to its shareholders.
"We are pleased with our financial performance, which clearly showed the resilience of our business model as core operating profit increased by 50.9 per cent to N44.9 billion from N29.8 billion in 2019FY. We also saw a significant improvement in our efficiency indices as the cost-to-income ratio moderated downward to 65.1 per cent from 73.4 per cent in 2019.
"However, profit before tax dropped by 7.6 per cent to N28.1 billion as we proactively increased our provisions on risk assets to N16.9 billion from a net write-back of N0.6 billion in 2019," said Nneka Onyeali-Ikpe.
She added that the bank "took a conservative stance in recognition of the impact of the global pandemic, which has redefined business risks and opportunities in the new normal".
As seen in recent years, the bank's digital retail banking approach has continued to yield positive results. Though Digital Banking income dropped by 18.8 per cent due to the revised banker's tariff, it increased by 19.6 per cent quarter-on-quarter on account of increased customer adoption as more services were migrated to the Bank's digital channels.
Onyeali-Ikpe is happy with the progress of its digital banking play stating that over 52.8 per cent of customers are now enrolled on the Bank's mobile/internet banking compared to 47.4 per cent in 2019FY, while 88.4 per cent of our customers' transactions were done on the digital platform products and more than 81 per cent of total transactions done on digital platforms.
Looking Ahead
The bank seems not relenting on its performance as FMDQ Exchange recently admitted the bank's N41.21 billion Series 1 Bond on its platform.
The FMDQ Securities Exchange Limited in a continuous bid to demonstrate its commitment to the development of the Nigerian capital markets, has through its Board Listings, Markets and Technology Committee, recently approved the Listing of the Fidelity Bank PLC Series 1 ₦41.21 billion Fixed Rate Subordinated Unsecured Bond under its ₦100.00 billion Bond Issuance Programme to its Platform.
The concurrent listings and quotations by corporates across diverse sectors continue to validate FMDQ Exchange as the choice platform for the registration, listing and quotation of debt securities in the Nigerian financial market.
It also lays credence to the innovation, efficiency, and operational excellence for which the Exchange is reputed for as endorsed by issuers, investors, and other market stakeholders.
This significant listing will allow the Issuer, Fidelity Bank PLC, a full-fledged commercial bank operating in Nigeria with over five (5) million customers serviced across 250 business offices, fund key activities that will ultimately translate in the development of the Banking sector and the Nigerian economy at large.
In a statement by the Managing Director/Chief Executive Officer of the bank, Mrs. Nneka Onyeali-Ikpe, she said, "This is a landmark bond issuance. It is by far the largest local bond transaction by any commercial bank in Nigeria, thus validating the continued investor confidence in our well-experienced management team. By registering and listing the bonds on FMDQ Securities Exchange Limited, Fidelity Bank has provided its bondholders a robust and transparent platform that will improve the liquidity and visibility of their investments".
Commenting on the transaction, the Co-CEO, Planet Capital Limited, Mr. Efe Akhigbe, said, "Planet Capital is pleased to sponsor the listing of the Bond, having led and collaborated with a club of investment banking firms that advised on this Transaction".
In support, the Co-CEO, Planet Capital Limited, Dr. Tony Anonyai, stated "The success of the issuance firmly establishes the Bank's position as one of the leading banks in the country and further sets it on the strategic trajectory for market dominance in the coming years.
This listing makes for liquidity and price discovery in the marketplace which is a sweetener for the investors".
In quick response, a few hours after the listing of its Series 1 bond worth N41.21 billion on the FMDQ Exchange, the bank recorded its highest gain for a week in recent time as its market capitalization gained about N1.74 billion in a single trading session about four weeks ago.
The gain came on the back of an increase recorded in the share price of the second-tier bank from N2.24 to N2.30 as at close of business that day, representing an increase of 2.68 per cent within the aforementioned period.
The share price is the highest posted by the bank for the week ended 12th of March, 2021.
The surge, according to analysts, might be an indication of strong investors' confidence in the outlook and potentials of the bank, especially as it coincides with the listing of the bank's bond- a reflection of the bank's ability to generate enough capital that will be used to fund key projects.
Fidelity Bank is a full-fledged commercial bank operating in Nigeria, with about 6million customers who are serviced across its 250 business offices and various other digital banking channels.
The bank has in recent times won accolades as the Best SME Friendly Bank, Best in Mobile Banking and the Most Improved Corporate/Investment Bank among several industry awards and recognitions.
The bank was also ranked the 4th Best Bank in the Retail Banking Segment in the 2017 Banking Industry Satisfaction Survey conducted by KPMG.
Focused on select niche corporate banking sectors as well as Micro Small and Medium Enterprises (MSMEs), Fidelity Bank is rapidly implementing a digital based retail banking strategy which has resulted in an exponential growth in savings deposits over the last 3 years and a corresponding surge in customer enrollment on the bank's flagship mobile/internet banking products.