God'll Restore Nigeria's Lost Glory-CCC Cleric
Posted on August 26, 2021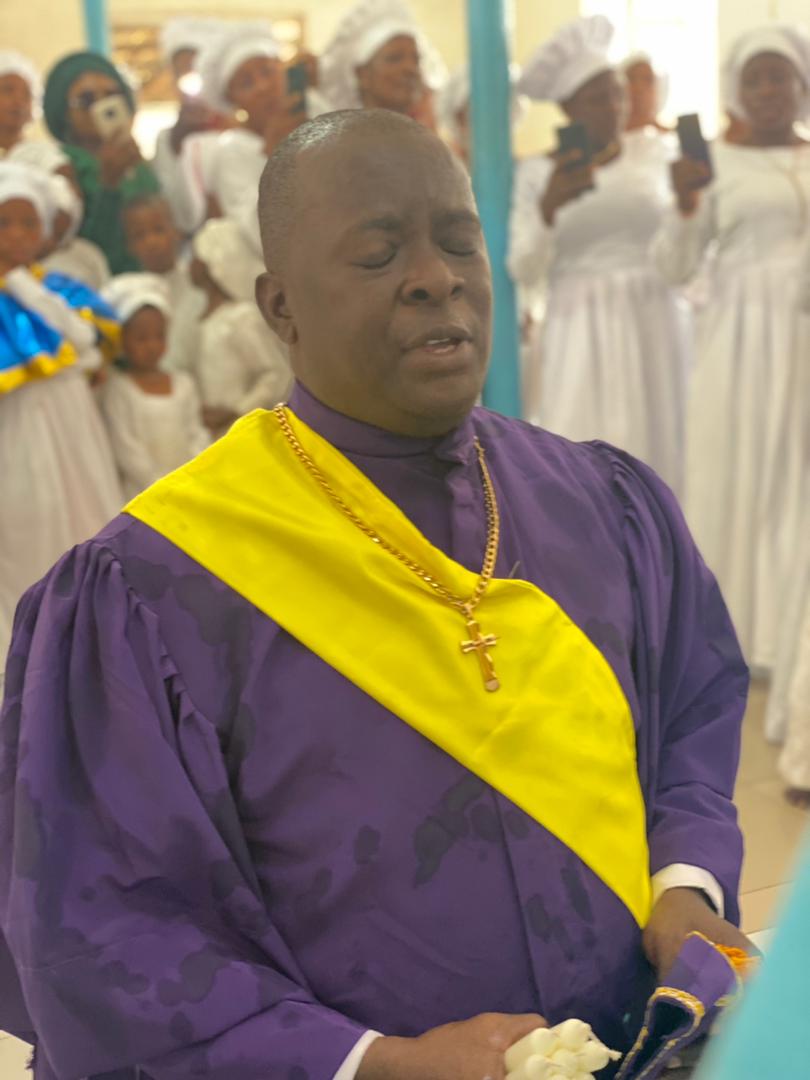 IKPO IGBINOBA 
In spite of the ominous clouds hanging over Nigeria, a cleric of the Celestial Church of Christ, CCC, has declared that the country would regain her lost glory soon.
Superior Evangelist Olusegun Owolabi who is the Shepherd in charge of Akera Central Parish 1 told P. M. Express that Nigeria would overcome her challenges in not too distant future.
According to the cleric who was speaking after his ordination "It is true that our country at the moment is facing a lot of problems from security to economy.
"But I can say with confidence that
the difficulties we are going through now as a nation would soon disappear".
"Our God who is forever faithful will soon pull us out of this situation and restore the good times. Nigeria will be great again".
The cleric charged all Christians, no matter their denominations to keep on praying for Nigeria without ceasing.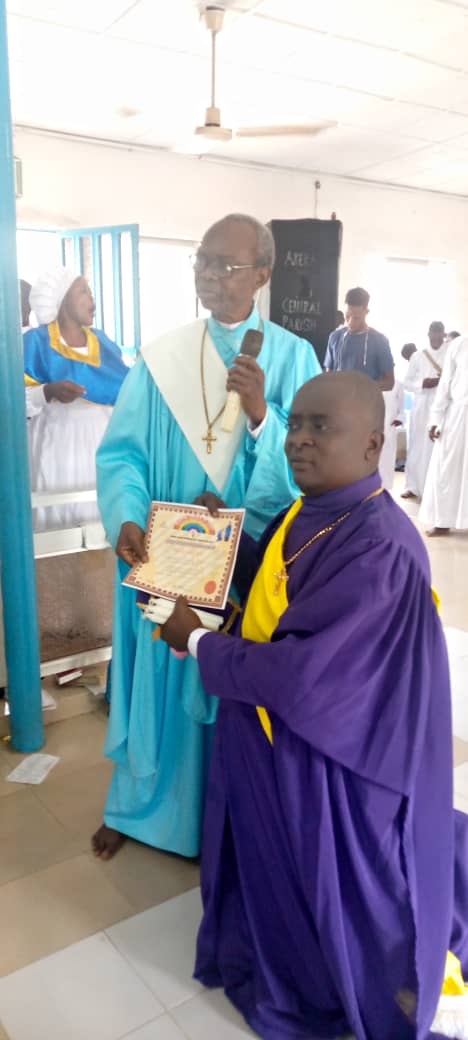 He declared "Rather than despair, as Christians, no matter the denomination, we should pray and pray without ceasing for with prayers we shall overcome the problems troubling our nation.
"Our God of mercy will answer our prayers because we are his chosen people"
Superior Evangelist Owolabi was ordained on Sunday, August 15, 2021 during a ceremony conducted by Assistant Venerable Superior Evangelist Peter Ajayi.
In his sermon, Mr. Ajayi admonished the Celestial Church of Christ faithful to be steadfast in their faith.
He said they should practice their faith according to the laid down tenets of the founder of the CCC, Prophet Samuel Oschoffa.
"As Christians of the CCC stock, we should follow the footsteps of our Father and founder Prophet S.B.J.Oschoffa. We should never deviate from the path he laid down".
Reacting to his ordination, Mr. Owolabi said it was a challenge for him to give his all to the service of God.
He thanked the CCC leadership for considering him worthy enough for the new position.
"I am very grateful to the leadership of the CCC for the honour done to me by this ordination.
"In fact, with this promotion, I feel challenged to give my all to the service of the Lord. I'll never disappoint the elders of our Church for reposing such confidence in me".
Wife of Mr. Owolabi, Prophetess Folashade Owolabi was also full of thanks to the CCC leadership for elevating her husband.