Gospel Music Artiste, Badejo Arrested Over Alleged Rape Of Girlfriend
Posted on January 13, 2021
CYRIACUS IZUEKWE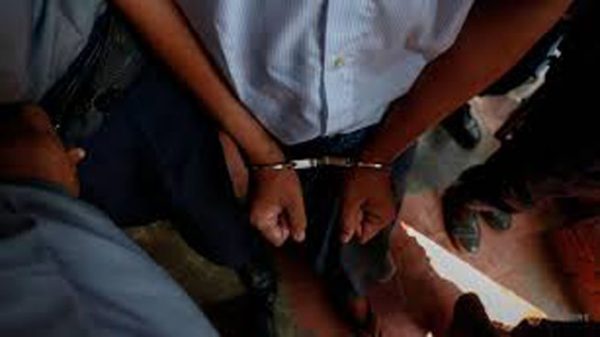 The Police intelligence team from Ipaja Division led by the Divisional Police Officer, CSP Tokumbo Aboniwonda, has arrested a 38- old gospel music artiste, Abiodun Badejo, who allegedly raped his 29-year old girlfriend in Lagos.
P.M.EXPRESS reports that the incident happened at Baruwa area of Lagos, where Badejo resides.
The lady was said to have visited him and he engaged her in sex but she later alleged that the suspect, Badejo had raped her.
However, there was a twist in the matter after Badejo was arrested and currently detained at the Ipaja Police Station; the lady started negotiations with his family for money in order to withdraw the matter.
But the Police insisted that the matter must be charged to Court since she alleged that she was raped, which is a capital offence. This was in order for her to prove to the Court how she was actually raped by Badejo, who she had visited several times and went out together before her allegation of rape.
The artiste, Badejo, who was said to be in a state of shock, has insisted that he did not rape her and told the Police that they had agreed to have sex during while chatting before she visited him. He was said to have shown the Police the details of their chats before the lady visited him to pass the night with him.
According to family sources, the lady was known to the family as Abiodun Badejo's girlfriend before the incident happened. And he may have offended her by not doing what she requested before she visited him that day.
In a WhatsApp chat between the lady and Abiodun, she told him that she usually screams whenever she is in the sexual mood and likes it violent before she will be satisfied. She advised him to use a pillow to cover her mouth during the action and treat her violently while it lasts, which he never did.
After the act, she was said to have then become angry and later went to the Police alleging that she was raped.
Abiodun was arrested and will face prosecution before Court, which may entail him spending several years in prison custody if he is found guilty before the Court.
When P.M.EXPRESS correspondent visited Ipaja Police Division, the DPO was not around to comment on the matter. However, Police sources said that she had given directives that the matter should be charged before the Court.
It was not certain when the Police will charge the matter before Court because the lady, who is the complainant, was not showing any commitment to enable the Police to charge the matter to Court.
She was said to be busy trying to negotiate how much the music artiste, Abiodun, will pay her which seemed to give suspicion that Abiodun may have been set up for extortion.