Gov Hope Uzodinma Visits Imo State Teaching Hospital On Assessment Tour
Posted on November 5, 2020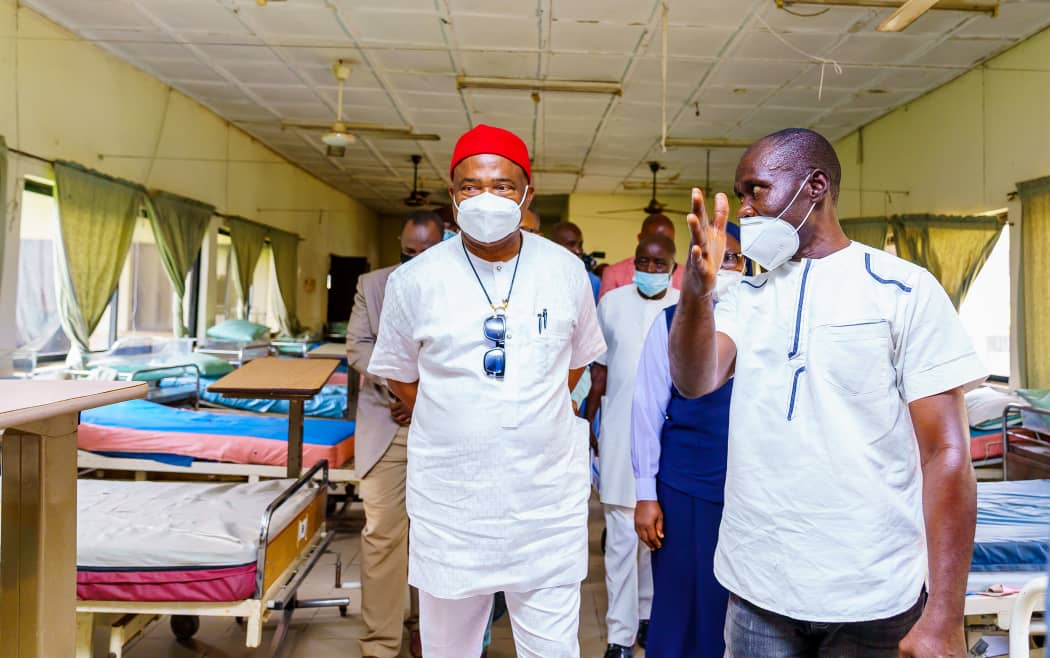 Gov. Hope Uzodinma has visited the Imo State Teaching Hospital, Orlu, where he undertook on the spot assessment of the medical facilities and equipments in the hospital.
Conducting the tour, the Chief Medical Director, Dr. Chukwuma Duru, took the Governor around the various wards, theatre as well as laboratories in the hospital and used the opportunity to bring to the notice of the Governor most of the challenges that has bedeviled the effective functioning of the state teaching hospital.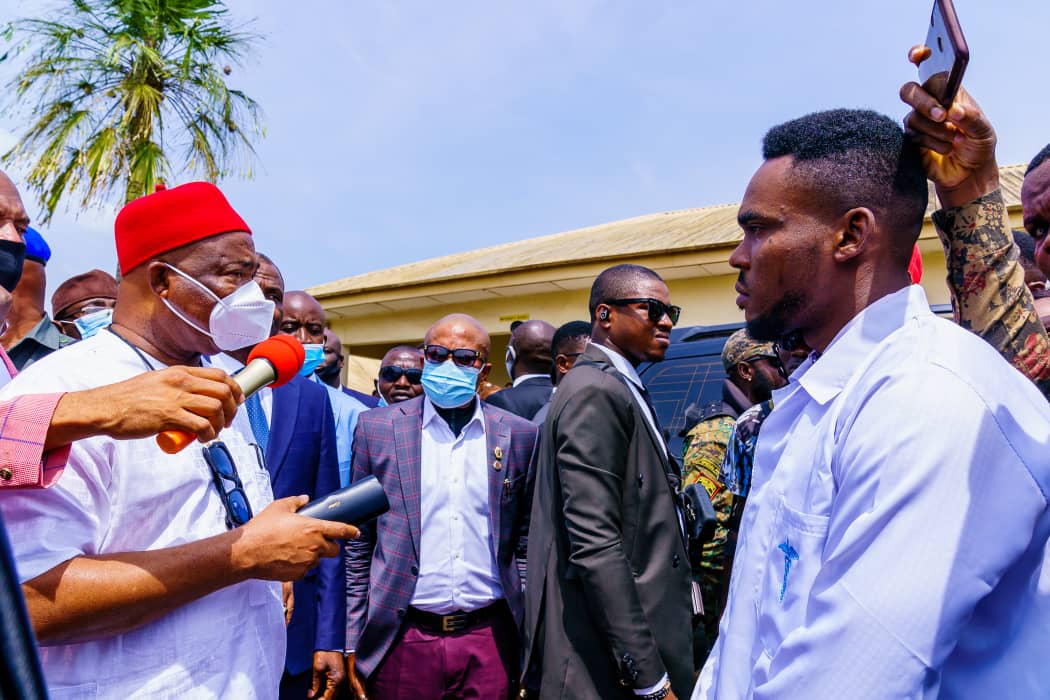 The Governor, in his speech, decried the level of the dilapidated structures in the hospital, the wards and lack of the State of the Art laboratory equipments and blamed the management of the facility for giving lip services to the one of the state most prized possession.
He added that it is unfortunate that the State Teaching Hospital for some years now have not received referrals from in and outside the state as a result of lack of medical equipments and other life saving facilities in the hospital and promised to look into all these plights ranging from lack of equipments and ensuring the medical students in the hospital graduate as and when due as well as changing the state teaching hospital into a world class through the renovation of some structures and construction of modern buildings in the hospital to help the existing ones.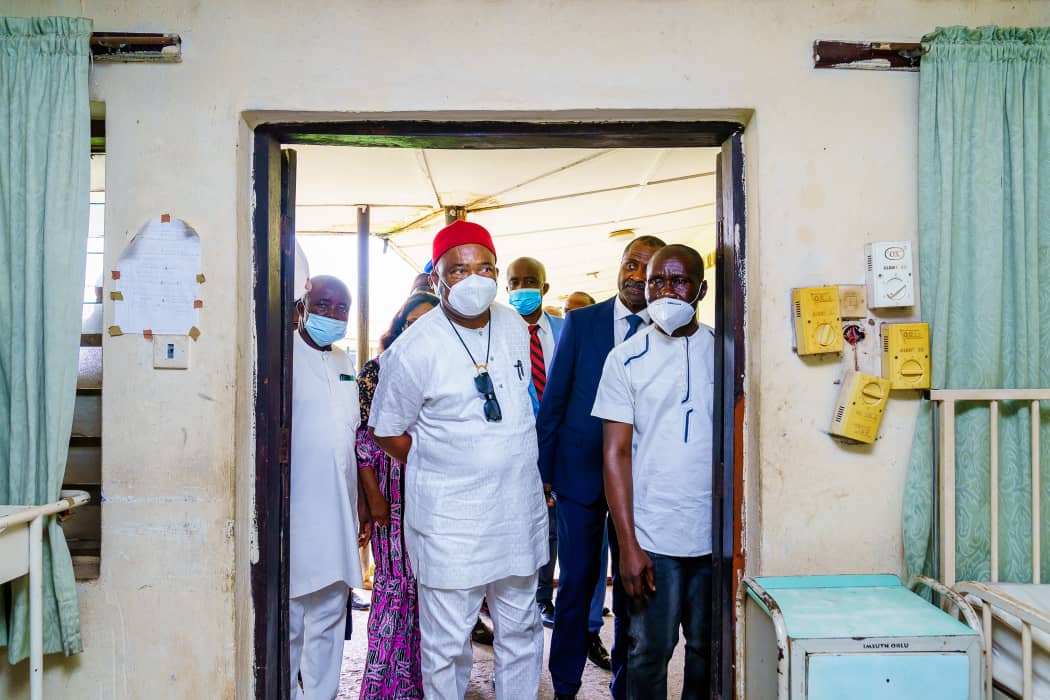 Gov. Hope Uzodinma further charged the Management team and staff of the State Teaching Hospital to always ensure that the environment is always clean and well tided as a clean environment propels a healthy living.
The Governor was well received by the Management, staff and medical students in the hospital and further showed that the shared prosperity government of Gov. Hope Uzodinma is hugely investing in the health care sector of the state and has harkened to the desires of imolites for a better State Teaching Hospital.