Governor Uzodimma: Blazing The Trail In Imo Governance With Opposition Getting Frustrated Over Achievements
Posted on September 12, 2021
NWAMKPA MODESTUS (KSM)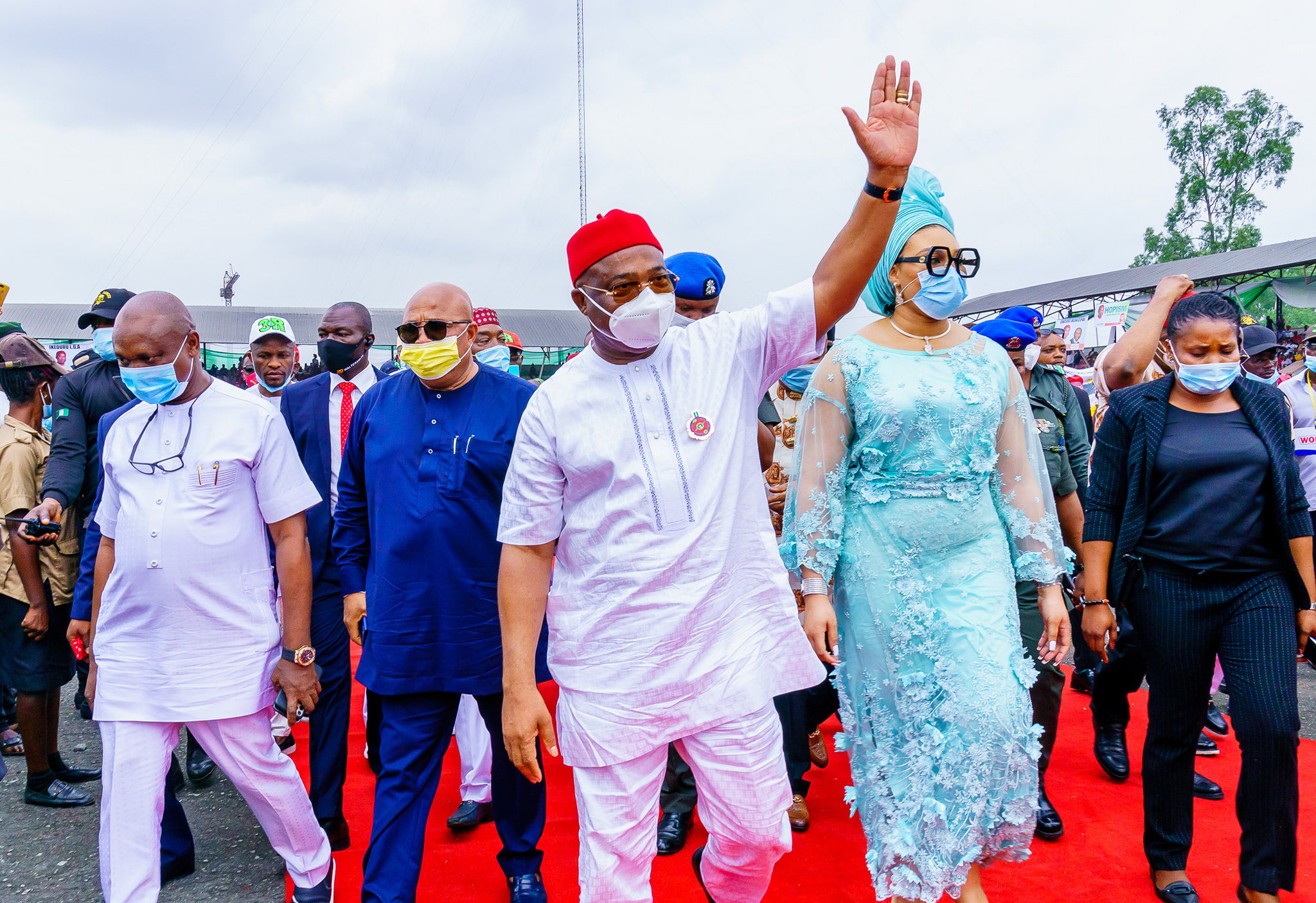 There is one striking quality of Governor Hope Uzodimma that is disarming the opposition in Imo state and making them confused and frustrated. And that is the fact that the Governor does not pay a bit attention to the rantings of the opposition neither does he allow himself to be dragged to their level through their blackmail, attacks and name droppings. The Governor truly realizes the fact that paying attention to them could be distracting. Rather, he chooses to ignore them and be concentrating on giving Imo people quality projects.

I am particularly happy and satisfied with Governor Uzodimma's character traits especially as it concerns being focused and undeterred. Anybody who takes time to understudy this Omuma born achievement driven administrator will attest to the fact that the more you criticize and abuse him, the more he doubles his efforts at delivering the goods. He replies every attack with a new achievement. In fact, literally speaking, he builds blocks of achievements with every stone thrown at him.

At any move of the Governor, the opposition ferociously comes out with all manner of abuses, propaganda and blackmailed, yet all of that always end up a failed venture. The recent visit of Mr President to Imo state is a clear pointer to this. Immediately, it was announced on Saturday that the President was to visit Imo on Thursday, the opposition in Imo came up with all manner of propaganda against the visit. They even became part of IPOB and instantly turned to be the carriers and promoters of the sit-at-home failed order thinking it could stop the president from coming.
Two days to the visit, they went to town with the rumour that Mr President had cancelled the visit all to discredit the visit.
Governor Uzodimma ignored them but ensured that his eyes were on the ball. At the end of the day, the Presidential visit turned out a huge success with the commissioning of unprecedented and landmark projects like the first of its kind Balloon Technology. The leaders and Stakeholders of the South East also gathered in Imo and had a fruitful meeting with the President. Imo state stood still for Mr President and President Buhari himself expressed satisfaction with the great achievements of Governor Uzodimma and thanked Imo people ditto South East leaders for the reception accorded him describing it as highly rewarding.

Gradually, the opposition in Imo is getting frustrated, confused and disappointed having almost exhausted their tricks without result for the past 18 months. Governor Uzodimma is indeed a trail blazer in the governance of Imo state. The Governor does not have time to join issues with anybody. He plays neat and direct.

TO GOD BE THE GLORY!
Truthfully Yours, Nwamkpa Modestus is my name and I approve of this piece.