Housewife Dumps Husband After Receiving Serious Beatings
Posted on March 17, 2023
MICHAEL AKINOLA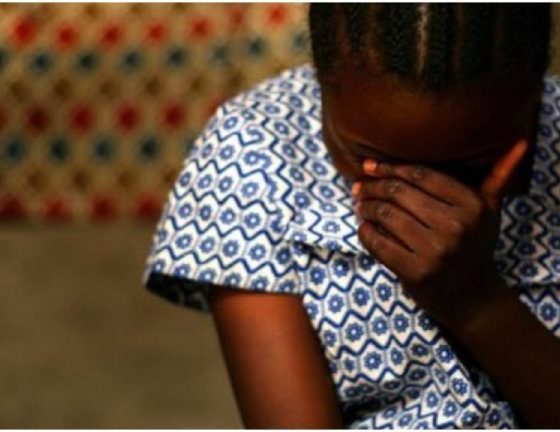 A housewife, Tawakalitu Olayiwola, has filed a suit before the Mapo Grade A Customary Court in Ibadan, Oyo State, asking the Court to dissolve her 20-year old marriage with her husband, Ganiu, on the grounds of theft and battery after receiving serious beatings for those years.
P.M.EXPRESS reports that the embittered woman, Tawakalitu, has told the Court that she decided to call it quits with her husband, Ganiu, because her life was under threat due to constant high blood pressure because Ganiu had been battering her since 2003 at any slightest provocation.
"He even attempted pouring acid on me, and this is the reason I became hypertensive. Ganiu had never been a responsible husband to me and father to our three children. My lord, he usually gives the three children and myself N1,000 as feeding allowance for six months. Due to his lack of care, I worked very hard to keep the home going, especially the children, but Ganiu was unhappy with me.''
"In fact, I started denying him sexual intercourse because I used to be too tired when he made advances to me at night. As a result, he labelled me an adulterer and unleashed mayhem on me." she stated.
Mrs. Olayiwola further told the Court that her husband was a thief and had stolen her television, money including mobile phone and she was arrested by the Police and interrogated for stealing some of her property, but he denied it.
"However, I saw the same mobile phone he denied stealing with him when we got home from the Police Station. Ganiu has become a bad influence to our first child because the latter now displays his bad character," she added.
The respondent, who did not oppose the suit, however, conceded that he truly beats his wife for constantly returning home late at night.
"I was patient with Tawakalitu and warned her for three years, but she remained a disobedient wife. In fact, if she feels like discontinuing with me, she is free," Ganiu said.
In his judgment, the Court's President, Mrs. S.M. Akintayo, held that there was no marriage to be dissolved in the first place between Tawakalitu and Ganiu because there was no valid customary marriage between them based on the evidence before the Court.
She awarded custody of the three children in the union to the petitioner and ordered the respondent to take up the responsibility of feeding, schooling and medical needs of the children.
The Court President also gave an order restraining Ganiu from harassing, intimidating and interfering with the personal life of Tawakalitu. Consequently, the union was dissolved.