How 7 Teenagers Gang-Raped Girl, 15, With Cutlass
Posted on February 19, 2021
CYRIACUS IZUEKWE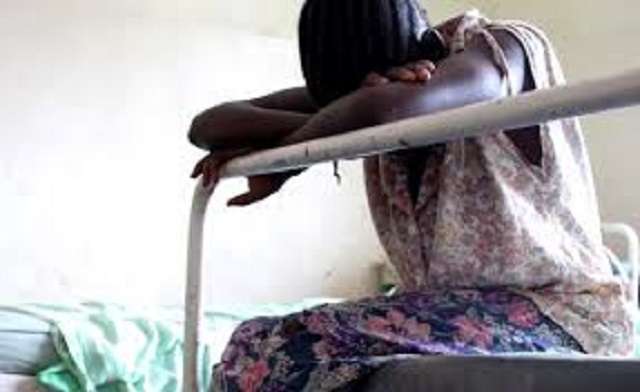 Police operatives at Ejigbo Division led by CSP Akinsola Ogunwale have started manhunts for 7 teenagers who allegedly conspired and gang-raped a 15-year old girl with cutlass in Lagos.

P.M.EXPRESS reports that the incident happened at Mosalasi Street, Ejigbo area of Lagos, where the girl lives with her parents while some of the suspects resided before they committed the dastardly act.
So far, four of the suspects namely Jimoh Kamoru, 15, Ifeoluwa, Alabi,16, Sodiq Aleshinloye,16 and Basit Luckman, 15, have been arrested and detained at Ejigbo Police Division while the Police were said to be making efforts to arrest the remaining three now on the run.
The girl was said to have suffered her fate after one of the suspects, who is the son of a landlord in the area, made sexual advances but she reportedly turned it down which angered the boy.
The boy was said to have arranged with six other suspects, lured her to a place, threatened to kill her with a cutlass if she dared raise any alarm before ordering her to remove her pant and raped her in turns.
Having satisfied themselves, they allowed her to go that evening and warned her not to tell anybody what happened. However, the alleged gang-rape leaked in the area which attracted the attention of the residents including her parents and grandmother.
The matter was reported to the Police who moved into action and arrested the four suspects while others escaped and now at large.
When P.M.EXPRESS correspondent visited Ejigbo Police Station for speak with the DPO, he was said to have gone out for routine monitoring of the area.
However, sources at the Station, who confirmed the incident, said that the DPO has transferred to matter to the SCIID, Panti, Yaba, Lagos for further investigation.
The suspects risk life imprisonment if they are charged before the Court, tried and found guilty for the alleged offence despite their ages.
Meanwhile, the girl has been taken to an undisclosed hospital for treatment over the injuries she sustained due to forceful penetration by the suspects.