How Gas Explosion Caused Many Deaths In Ajao Estate
Posted on July 29, 2020
CYRIACUS IZUEKWE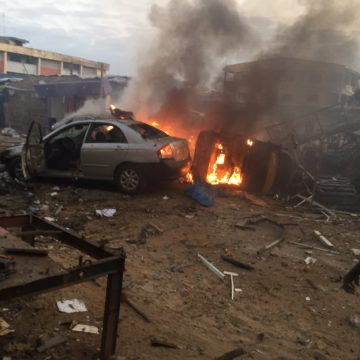 It was a black evening on Tuesday after many people were killed, several others injured and properties worth millions of Naira destroyed in Ajao Estate, Lagos.
P.M.EXPRESS reports that the explosion took place at a shop on Afariogun Street, adjacent to Faith City Hospital, in the Ajao Estate area of Lagos State.
The residents, who witnessed what happened at the scene of the incident, said that the explosion was caused by cooking gas as dismembered bodies of those that died during the explosion were seen in the rubbles left behind.
The number of casualties was yet to be ascertained because some victims were burnt beyond recognition, those who sustained injuries were rushed to hospitals while vehicles, shops and houses nearby were also affected.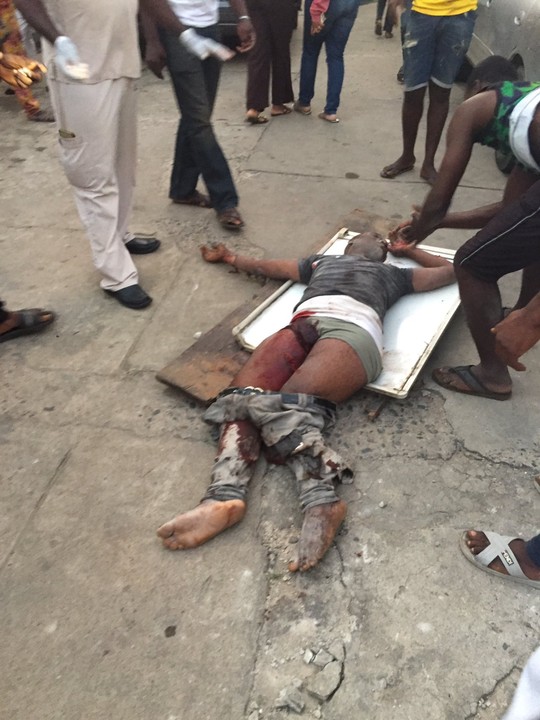 According to residents, the accident happened after a 62-year-old woman, who owned a cooking gas shop and her 32-year old daughter had closed for the business and were going home.However, they were called back on their way home to attend to their regular customer, who came to fill a gas cylinder. They turned back and opened the shop to refill the gas for the customer.
The shop owner was said to have filled the gas without an hassle, but trouble began when the customer wanted to load the already filled cylinder into a waiting tricycle.
The cylinder was said to have fallen off from the tricycle and exploded. The initial explosion set off a series of others, killing the shop owner, her daughter and other persons yet to be identified including victims who sustained injuries and were rushed to hospitals nearby for treatment.
The officers of Fire Service of the Lagos State Government were seen on ground controlling the situation to ensure that the fire did not spread and cause more damages in the area.