How Man Hijacked Motorcycle & Hit Rider With Shovel
Posted on November 29, 2022
MICHAEL AKINOLA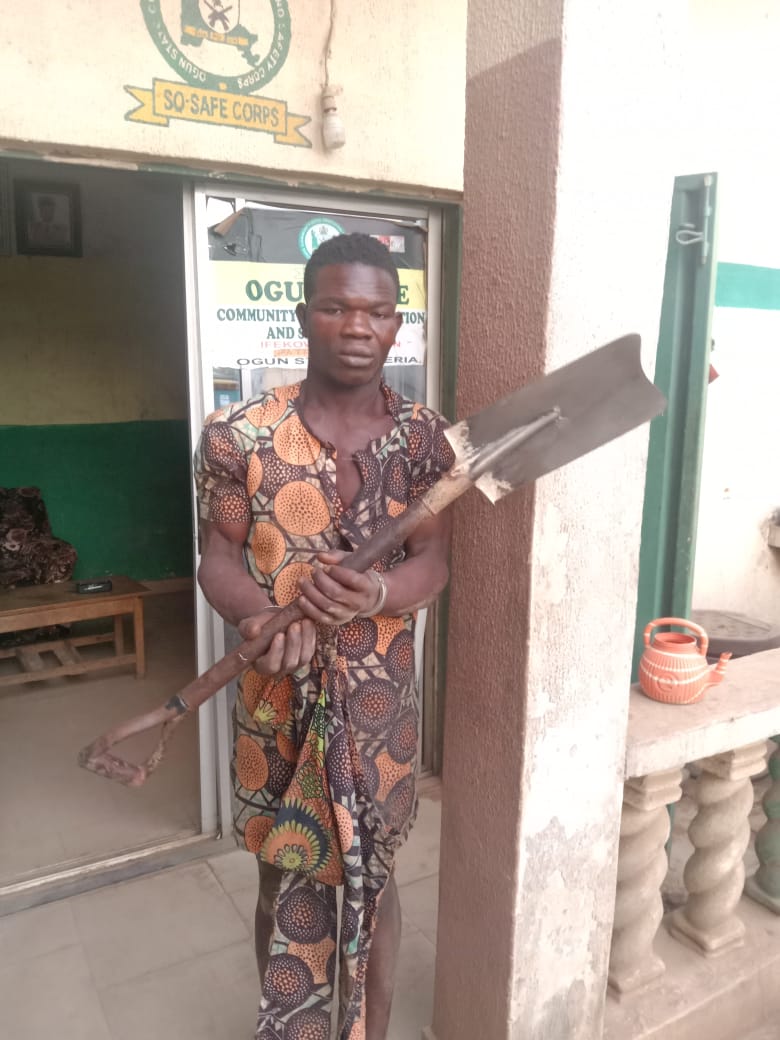 A man, Shakiru Bello, was on Friday, 25th November, 2022 at about 14:00hrs, arrested by the Ogun State-owned Community, Social Orientation and Safety Corps (So-Safe Corps) for allegedly hijacking a Bajaj motorcycle from a rider.
P.M.EXPRESS reports that the incident happened when the rider took the suspect on the bike to Agobaba, Yewa South Local Government Area of Ogun.
According to the Director of Information and Public Relations of the agency, Assistant Commander, Moruf Yusuf, the robbery suspect, Shakiru Bello, 29-year old bricklayer, who resides at Penpe in Owode Yewa, was arrested by the So-Safe Corps on Friday.
The Corps Commander, Ganzallo, said that during preliminary investigation, the suspect confessed that on the faithful day, he stopped the motorcycle rider to take him to Agobaba Area and the motive was to snatch the bike from him.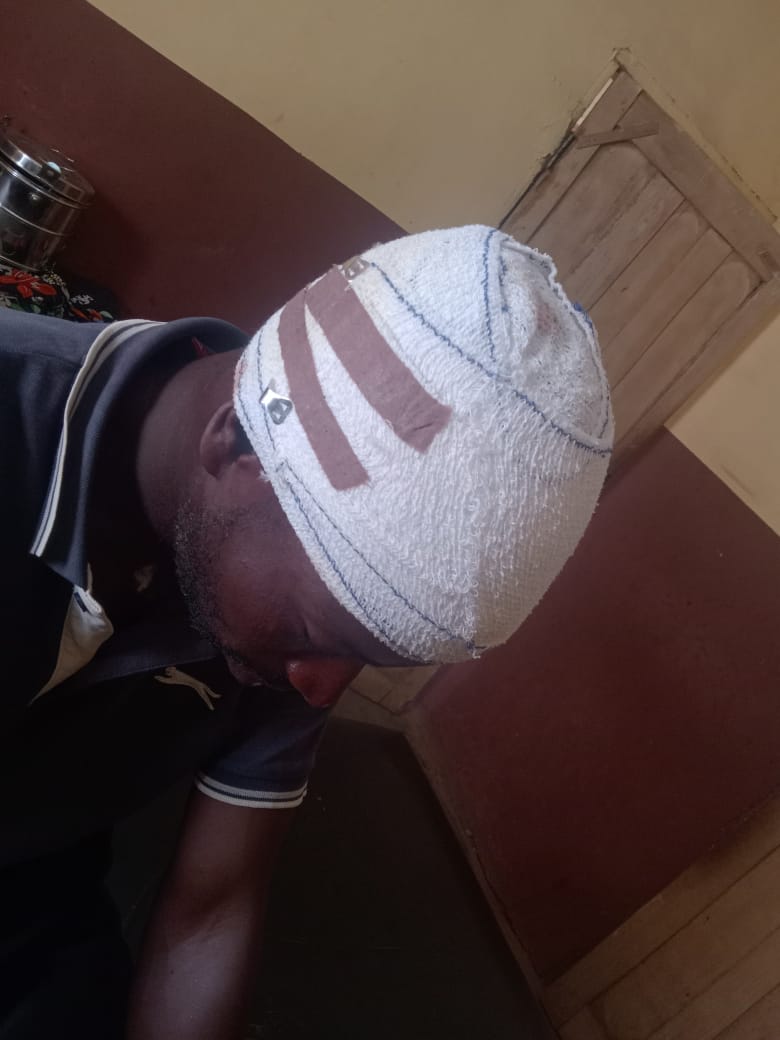 Ganzallo further said that the suspect allegedly directed the motorcycle rider to take him towards a new site, which happened to be his friend's house. An on getting there, he picked a shovel kept by the side of the building and hit it on the motorcycle rider's head with the intention to kill him and then go away with his bike.
It was revealed that the victim, Mr. Abel, who also resides in Agobaba, pretended as if he was dead and the suspect, Shakiru Bello, believed the victim was dead.
The victim later managed to contact the So-Safe office for help so that the suspect would not go unpunished.
Upon his report, the Officers of the Security Agency sprang into action and the culprit was arrested and the motorcycle was recovered.
The suspect and the exhibit – a Bajaj motorcycle, had been transfered to the Police operatives at Owode-Egbado Division for further investigation and likely prosecution.