How Police Inspector, Mohammed Used Tear Gas On Wife During Squabble
Posted on July 10, 2021
MICHAEL AKINOLA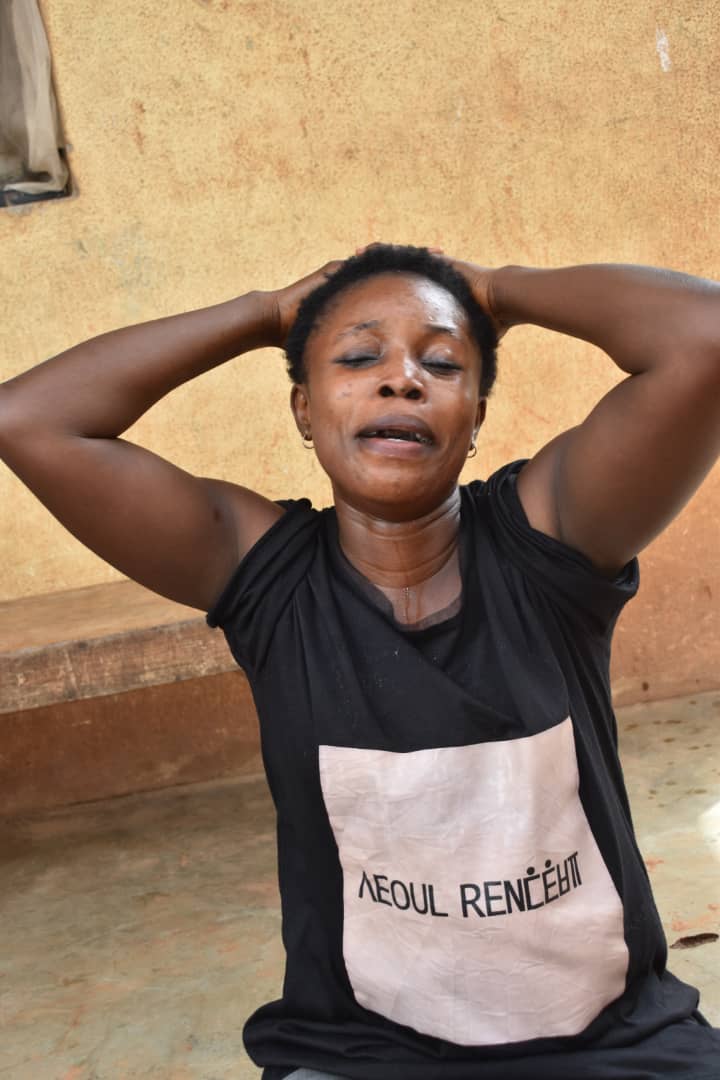 Facts have emerged how a Nigeria Police Inspector, Mohammed Ojemma, had demonstrated his Police training prowess over the years on his wife, Kate, by battering and using tear gas on her during a squabble in their matrimonial home.
P.M.EXPRESS reports as disclosed by his wife, Kate, who has now written a petition against her embattled husband, Mohammed, to the Lagos State Government.
In the letter sighted by our correspondent and addressed to the Director, Save Our Soul, she stated as follows:

To The Director,
 SAVE OUR SOUL,
 Alausa Secretariat,
 Lagos, Nigeria.
 8th July 2021.
Dear Sir/Ma,
Report of Domestic Violence
My name is Mrs. Kate Ojemma¸ the legal wife of Inspector Mohammed Ojemma under Area Command Police Station, Sagamu, Ogun State. I'm writing this letter in a very unfortunate and hard situation. I have been through a lot in my life but this is something I wish no one would ever go through. I got married to my husband on the 11th of November 2008 and given birth to four children for him. Since I got married to him, it has been a terrifying experience in which I just hope I will not be murdered by my husband one day.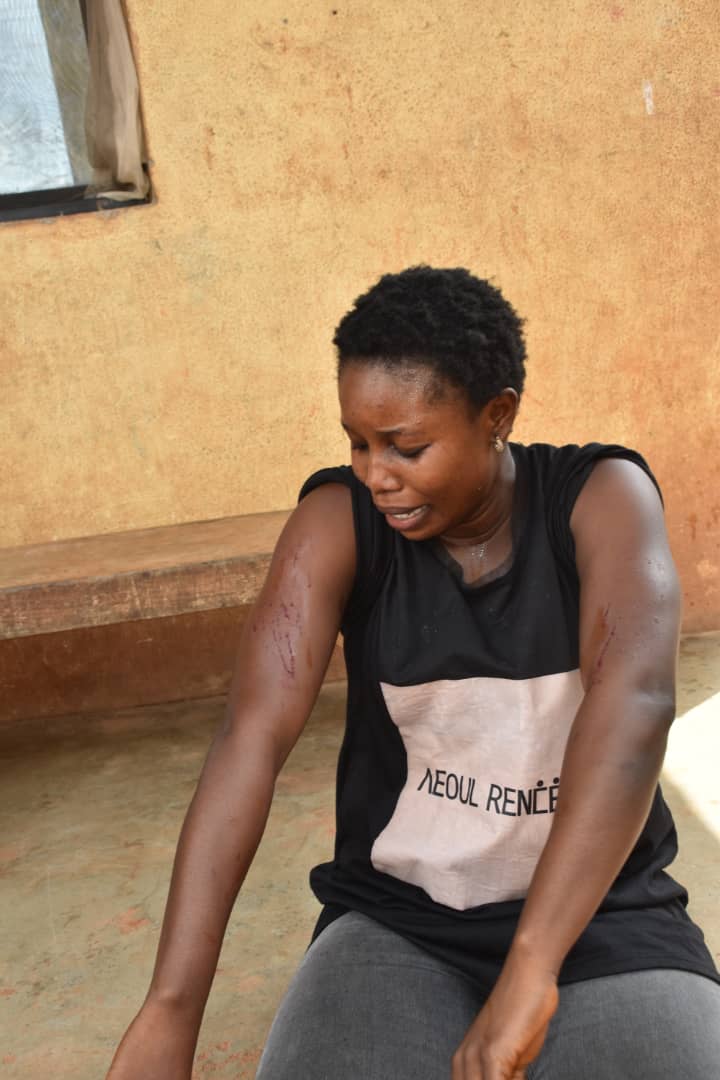 On countless occasions, my husband has beaten me as if I'm a goat. It became so serious that I was rushed to the hospital due to the fact that I became unconscious whenever he starts beating me. Whenever he gets angry, he treats me like an animal, to the extent of using belts, iron and even tear gas on me. There are times that he has pointed his gun at me and threatened to shot me. Many times, I will run away from the house for days on the bases of his threat.
There are occasions where uses his koboko to beat me. I could recall during one of the occasions that he has to pour hot water on me, cut my hair with scissors and tie me down with rope, then left me in the room for days; thank God for the neighbors that came to my rescue, if not I would have died.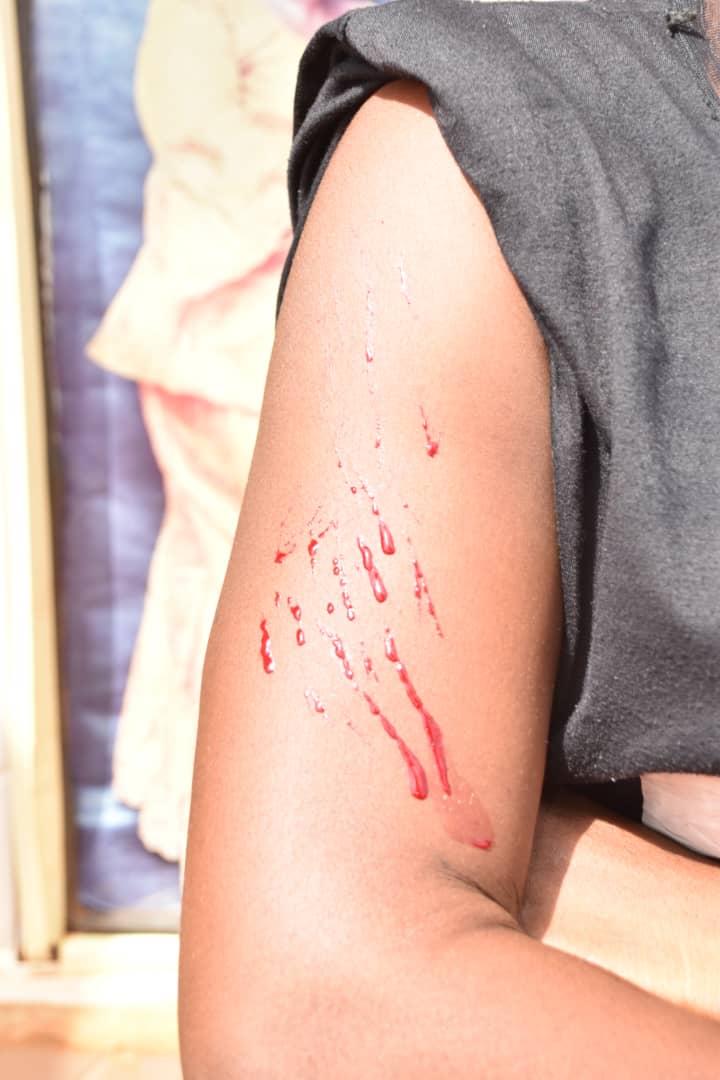 As I'm writing to you now, I'm left with no properties; he took all my personal belongings and burnt them to ashes.
Presently, he has taken custody of my four children, the first born is just ten years of age after sending me out of the house and threatened to use my children for money rituals. He has told me that the day I report him to any Governmental Organization, he will shot me with his gun and nobody will question him because he's a Police officer.
Attached with this letter is the picture of the scars on my body, which is as a result of his domestic violence on me.
I hope you find my situation and my matter concerning.
Thank you Ma,
Mrs. Kate Ojemma.
She is now pleading with the Government and the Police high authorities to come to her aid so that the husband, Mohammed, will not carry out his threats.