How Rt. Hon. Amara Iwuanyanwu Keeps Connecting With Members Of His Nwangele Constituency In Good & Bad Times 
Posted on August 15, 2022
NJOKU MACDONALD OBINNA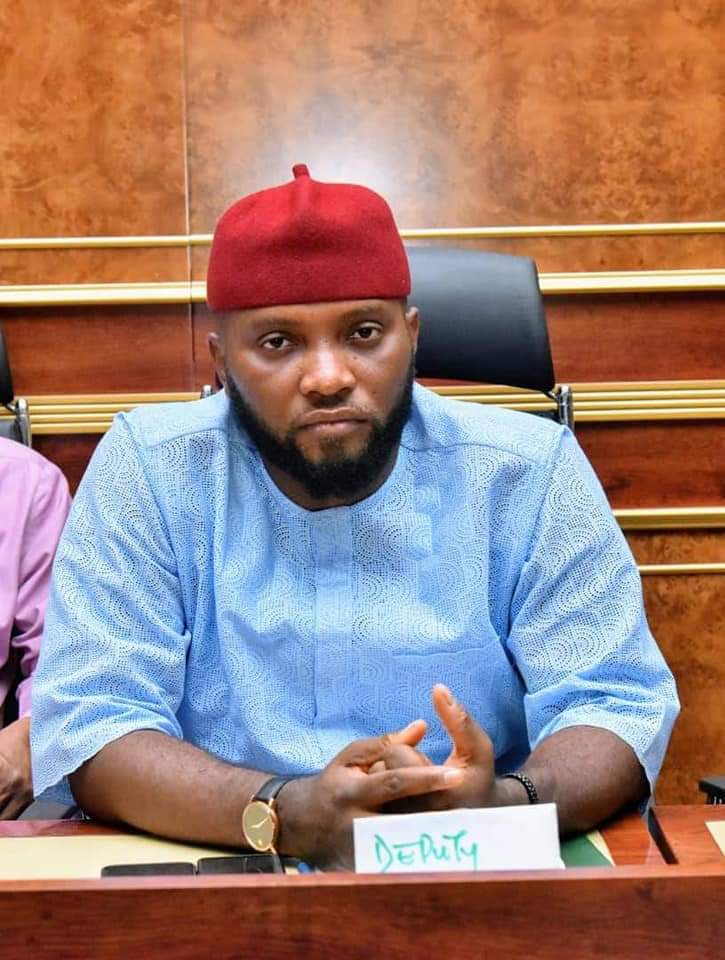 Since every politics basically, is local. Connecting with the people at the grassroots who voted you into office, apart from diligent consultations with the stakeholders and strategic leaders of one's constituency, is at the center of any robust and effective representation. That is why you have different kinds of people in the political trench; the informed and uninformed, rich and poor, market women, traders, farmers, students, civil servants, religious leaders, traditional rulers, naughty ones, arrogant but loyal followers: people with  different backgrounds, different levels of education, different orientations, shades and characters.
However, your ability to understand their weaknesses, accommodate them,  tolerate a number of their excesses and adjust your programme and even private life, is where leadership comes in. And without being guilty of sounding immodest, Rt. Hon. Amara Chyna Iwuanyanwu, KSC, Msc, in the recent times, has demonstrated in practical terms, both corporate and grassroots political leadership via legislative dexterity, community-driven performance and effective representation.
Last week, it was simply a beehive of activities, as the dynamic, proactive, youthful and useful egghead state legislator representing Nwangele Constituency, Rt. Hon. Amara Iwuanyanwu, made out quality time to attend a number of invited programmes; Women August meetings, traditional weddings, burial ceremonies, child warmings,  as he also paid unscheduled condolences to bereaved families, who  lost their beloved ones across Nwangele communities.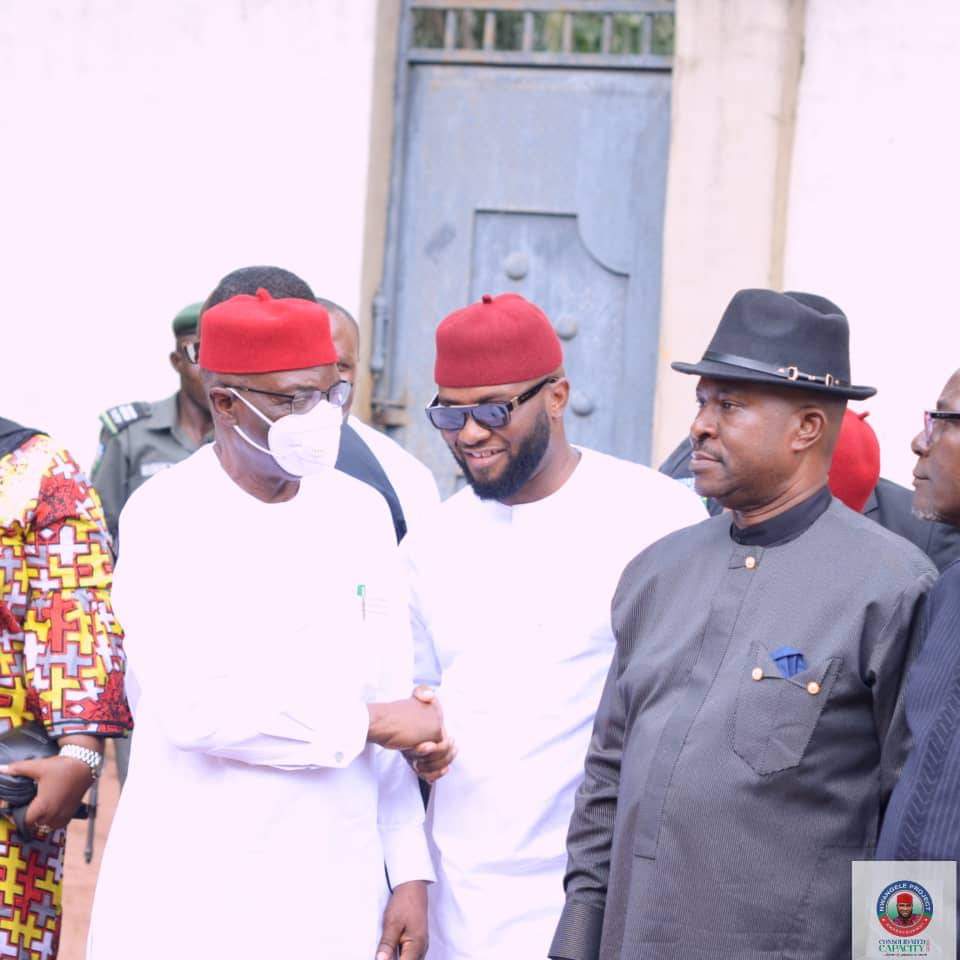 Setting out for the day's activities and social engagements, on Saturday, 6th August, 2022, the Imo State Deputy Speaker, Rt. Hon. Amara Chyna Iwuanyanwu, alongside the retinue of his colourful entourage led by Chief Paul Duru, attended the burial ceremony of late Mr. Progress Kelechi Ohayagha, brother to Imo State Commissioner for Health, Hon. Dr. Prosper Obinna Ohayagha, at their Amaigbo country home, Nwangele LGA. The Imo State  Deputy Governor, His Excellency Prof. Placid Njoku, Imo Commissioner for Transportation, Hon. Barr. Rex Anunobi, among other top government functionaries were also spotted at the event.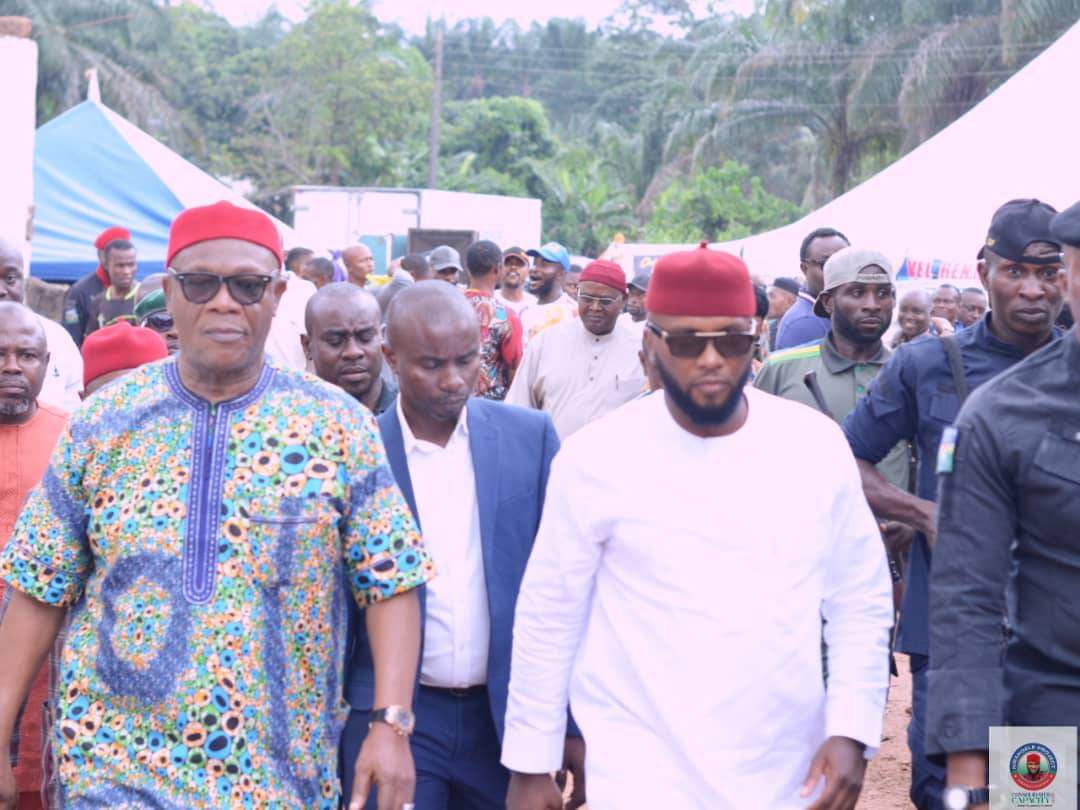 The Deputy Speaker, Iwuanyanwu, also made a brief stop over to visit the family of Mr. Chimuanya Ononiwu (Mikel), one of his political protégés and adopted sons, whose wife gave birth to a bouncing baby girl and named her 'Amarachi' after his mentor and political father-figure, Rt. Hon. Amarachi Chyna Iwuanyanwu, KSC, Msc.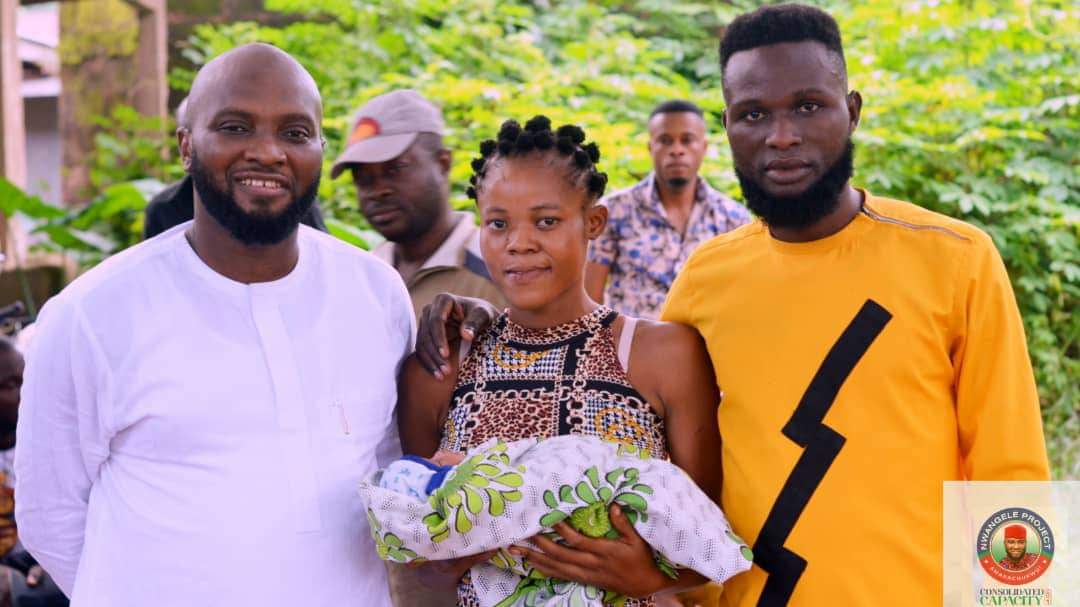 Comr. Chimuanya Ononoiwu (Mikel), Njoku MacDonald Obinna learnt, during his blind-dark days in politics, was a staunch supporter of Solomon Chinonso Ucheka, the PDP Malaysia-based House of Assembly candidate for Nwangele Constituency, before he abandoned him as he alleged there was no leadership direction, vision and even future following a man who cannot boast of any proven leadership disposition except his much touted 'humility'.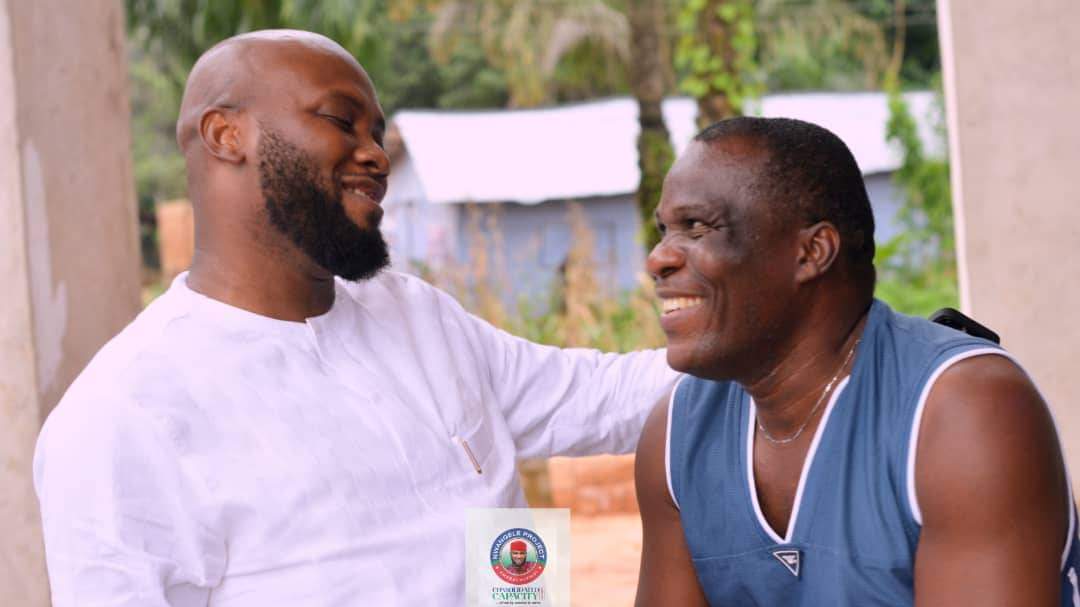 The upwardly mobile people-oriented state legislator, Mr. Capacity, as he is fondly called, also visited the family of the Secretary-General of Abajah Town Union (ATU), Mr.  Uzoechi Anselem Uche, whose beloved mother, Mummy Regina Nma Uzoechi (Nee Uzoechi) was laid to rest on Thursday, 4th August, 2022.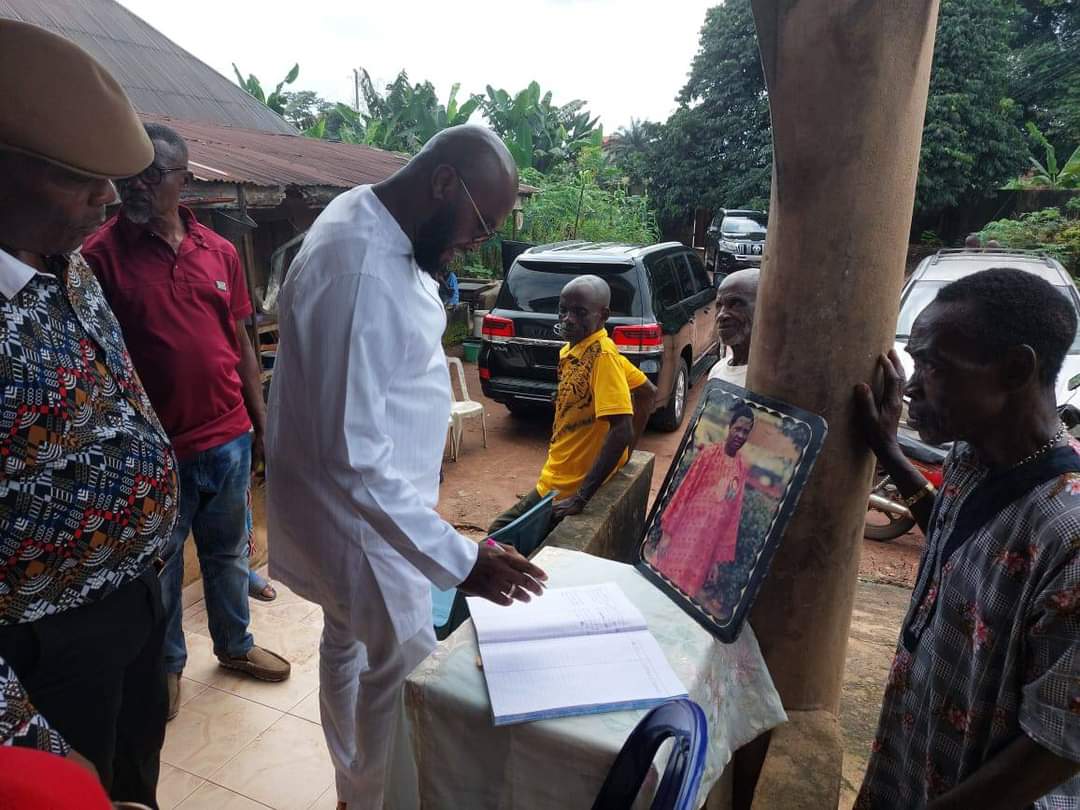 The following week, Thursday, 12th August, 2022, Rt. Hon. Amara Iwuanyanwu, in the company of his Campaign Organisation's Director-General, Chief Paul Duru, Coordinator of Nwangele South Development Centre, High Chief Maurice Onwukwe (Imena eme Nwangele), Secretary of Nwangele South Development Centre, Mr. Fabian Dikeokwu, Secretary of APC Nwangele LGA, Comr. Iwuala Paschal and other political aides paid a condolence to Hon. Mrs. Chika Obiakor (Agaeji-eji), a former Executive vice-chairman of Nwangele LGA,  who lost her husband to the cold hands of death after a brief illness. He also paid condolences to the Tasie family in Dim na Nume Isu as their patriarch, late Elder Pealem Bernard Tasie, who died at a ripe old age of 100 years and had been committed to mother earth.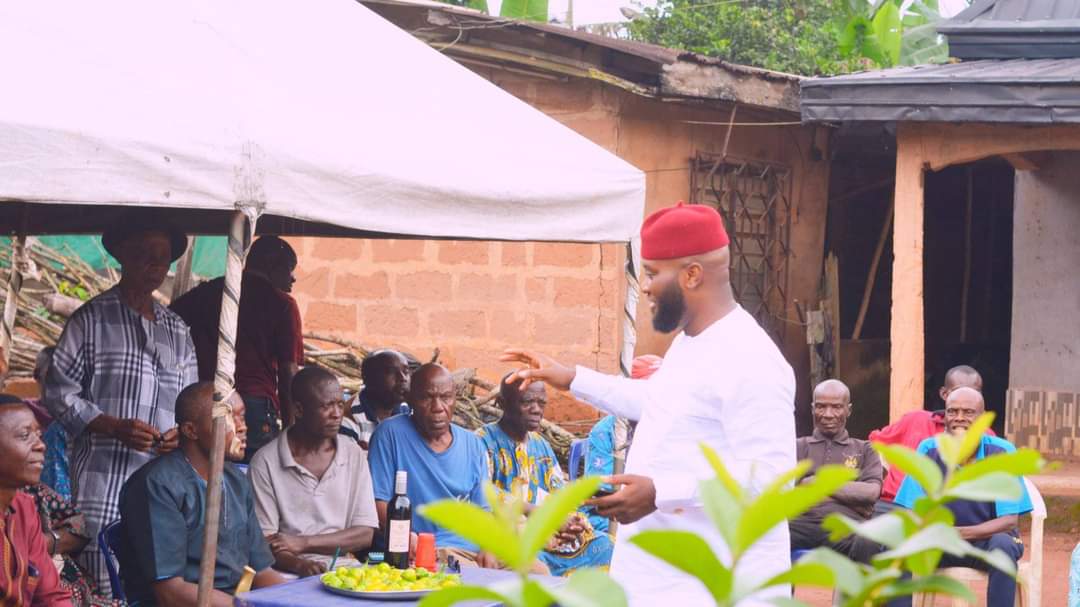 Meanwhile, the Ohaeri family in  Amaigbo Nwangele LGA, also welcomed their son, Amarachi Chyna Iwuanyanwu, KSC, as he paid a condolence visit to the bereaved family over the untimely death of their father and husband, Mr. Simeon Tasie. He also prayed for a peaceful repose of his soul and that of others who had been laid to rest at a most challenging season in our socioeconomic life as a people. A rather compassionate Amara Iwuanyanwu prayed God to give the families of the bereaved the fortitude to bear the irreparable loss.
In another development,  Rt. Hon. Amara Chyna Iwuanyanwu, Deputy Speaker of the Imo State House of Assembly,  in his honour and capacity attended  the maiden Women August meeting of  St. Theresa Catholic Church in Amaju-Amaigbo, Nwangele LGA, at the  invitation of the women as a Special Guest.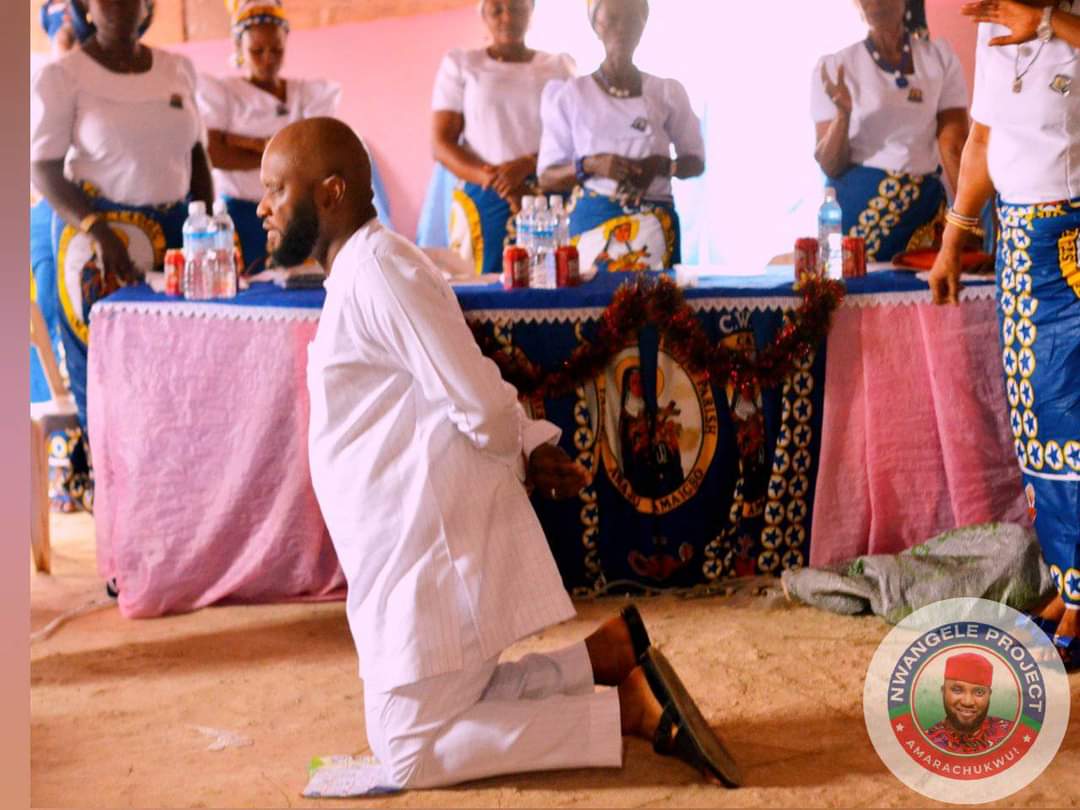 In his brief speech, the state legislator, Iwuanyanwu, who has done marvelously well both in infrastructural development and capacity building, thanked the women for their sense of love, support and solidarity as home -builders. He however, emphasized on the important role mothers play during the August meeting in promoting peace and unity in the family and towards community development.
The well-built and good looking Amaigbo women collectively showered prayers on the proactive state legislator, while asking for God's protection, wisdom and direction as he continues to steer the ship of Nwangele State Constituency under his leadership watch; while assuring him of their continued support as his second tenure in office is signed, sealed and delivered by the grace of God and with the support of the good people of Nwangele.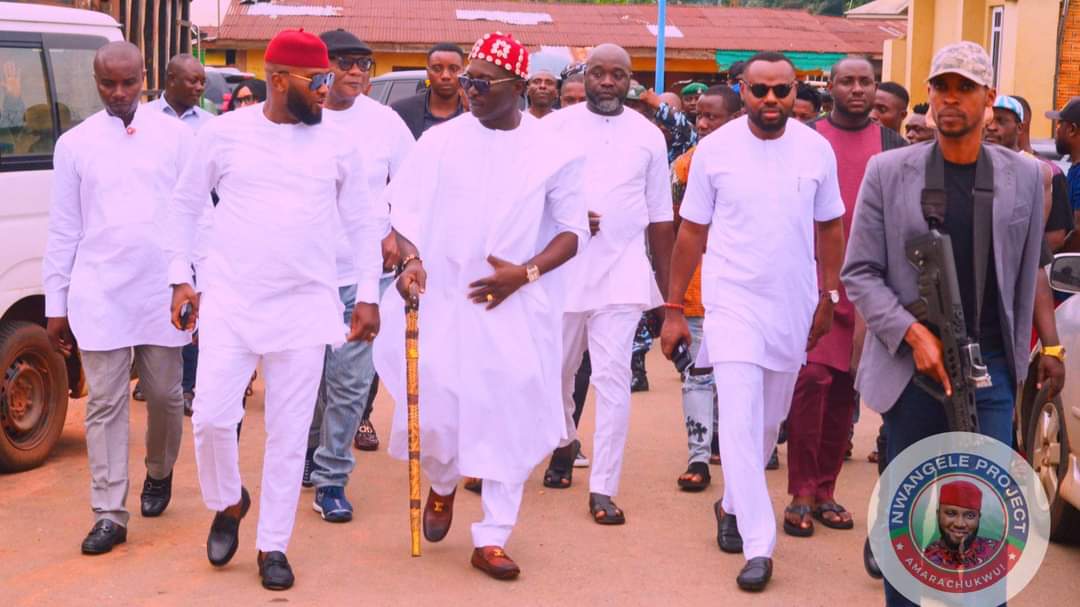 A more cheering news filtered in the cyberspace during the weekend, Saturday, 13th August, 2022, as the  performance-driven state legislator, Rt. Hon. Amarachi Chyna Iwuanyanwu, KSC, Msc, joined High Chief Johnbosco Ozigbu (Ogwuaga of Ogwuaga),  (PhD, PGD Oxford, United Kingdom), to celebrate the traditional wedding of his kid-cousin, Chioma Ozigbu, who tied the knots with her heartrob at their Ogwuaga Abba country home in Nwangele LGA. The event, which had in attendance a number of close friends and political allies of the Ogwuaga Abba born road construction maestro and scholar witnessed massive turnout as the enlarged Ozigbus were not left out.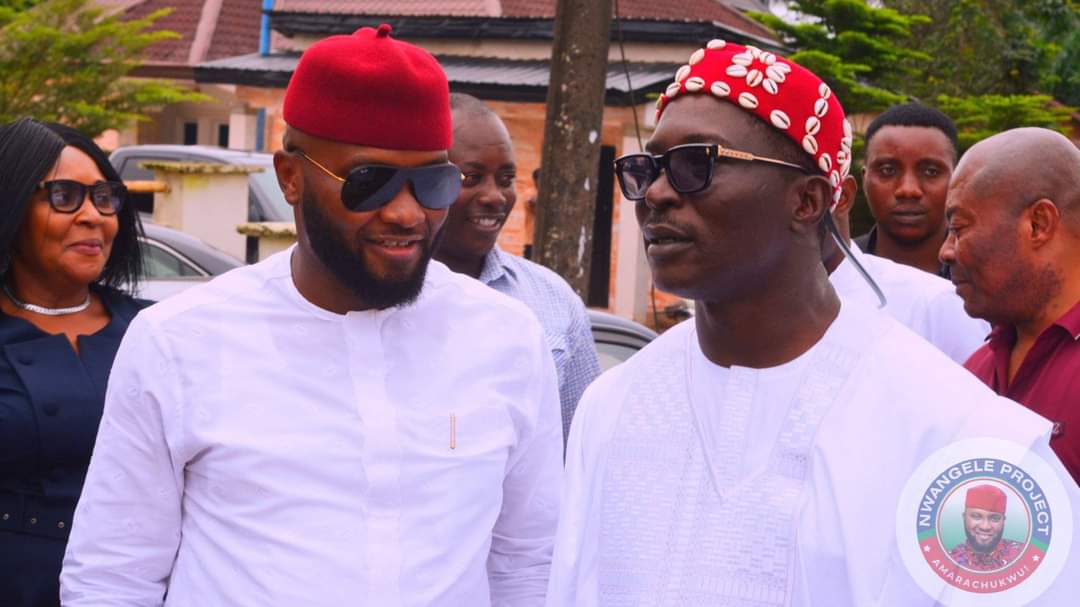 Indeed, Rt. Hon.Amara Chyna Iwuanyanwu KSC, has not only shown political sagacity and legislative dexterity in representing Nwangele Constituency, but has also proven the doubting Thomases wrong, whose only stock in trade is engaging paid media hirelings and baby political analysts to be churning out wrong narratives and mischievous perspective about the effective representation of the egghead -state legislator.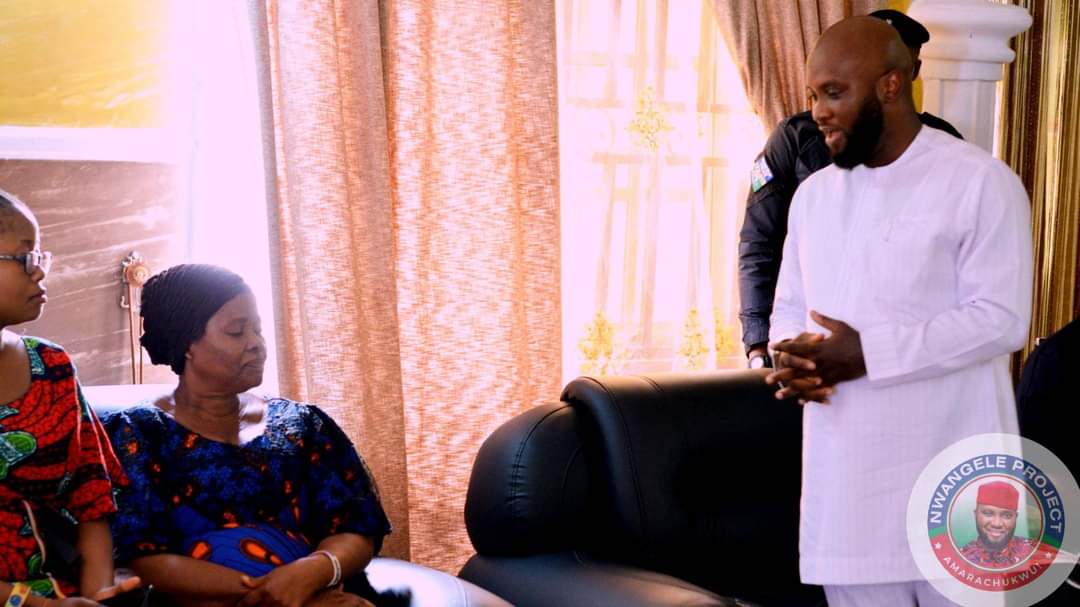 Conversely and conclusively too, one can therefore, opine that whenever a few disgruntled and displaced political leaders in Nwangele LGA accuse Amara Chyna Iwuanyanwu of not connecting with the grassroots, keen observers of the political trajectory and impressive performance of the state legislator, Amara Chyna Iwuanyanwu, can completely decode where they are coming from; they either want personal attention or total accomodation in the Nwangele Project political structure.
Regrettably, none has been able to prove that he is not performing or he is among the bench-warmers in our various State Assemblies across the country. Any other issues outside this, is borne out of hatred or personal rift, not for lack of performance.
Go and Verify!
– Njoku MacDonald Obinna,

Media Consultant|PR-Expert
Publisher, 4th Estate Reporters.