I Can No Longer Tolerate My Wife's Beatings, Farmer Tells Court
Posted on May 13, 2022
MICHAEL AKINOLA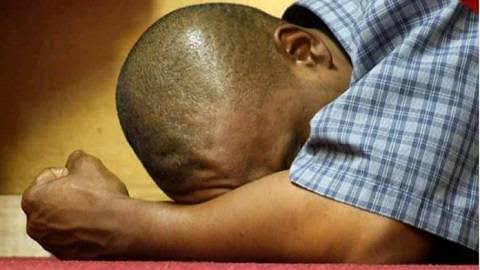 A farmer, Williams Famuyibo, has pleaded with the Mapo Grade 'A' Customary Court, Ibadan, Oyo State, to dissolve his 32-year old marriage to his wife, Sola.
P.M.EXPRESS reports that the embittered farmer, Mr. Famuyibo, said he could no longer tolerate beatings from his wife.
"My lord, due to Sola's unhealthy attitude and meanness towards me, I am now living with my brother.In fact, I don't have peace of mind because she doesn't take care of me. I can't continue to endure beatings from Sola."
"I had five children before I got married to Sola in 1990, but all of them are living with my other relatives as a result of Sola's repulsive attitude," Mr Famuyibo said.
Despite being briefed on hearing notices served on her, the wife, Sola, was neither present in Court nor represented by any counsel in the matter.
The President of the Court, S.M. Akintayo, directed the Court Bailiff to notify the respondent of the next adjourned date.
Mrs. Akintayo adjourned the suit until 26th May, 2022, for further hearing.