I Was At The Church To Steal – Man, 46, Caught With Lady's Bag Tells Police 
Posted on November 24, 2022
 MICHAEL AKINOLA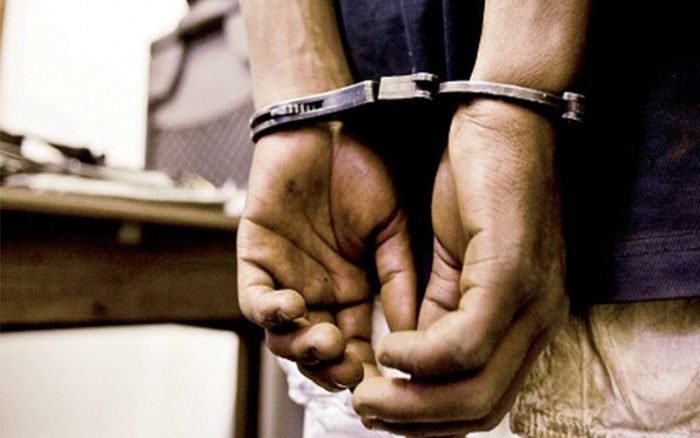 A 46-year old man, Henry Chimezie, who went to a church in Lagos, pretended to be a worshipper and then stole a bag containing mobile phone belonging to a woman, has confessed to the Police that he actually went to the church to steal and not for prayers.
P.M.EXPRESS reports that the suspect, Chimezie, went to Zion Prayer Movement Outreach Ministry at Ago Palace Way, Okota, Lagos, during a Church programme, joined the service and pretended to be one of the worshippers.
However, while the prayers were going on, the woman, Chidera Anajaegbu, who kept her bag by the side, closed her eyes while praying and unknown to her, Chimezie was monitoring her.
When Chimezie realised that she was in deep prayers, he quietly stole her bag containing the mobile phone and was escaping before the security on duty caught him.
He was handed over to the Police at Ago Palace Way Division over his criminal conduct in the place of worship.
During interrogation, he confessed that he was not there to pray rather to steal before he was caught.
The Police found him culpable and subsequently charged him before the Isolo Magistrates Court for the alleged offence
He pleaded not guilty when he was arraigned.
The prosecutor, Inspector Solomon, then asked the Court to give a date for hearing since he pleaded not guilty to enable the Police to prove that he actually committed the alleged offence.
The Presiding Magistrate, I.O. Williams, granted him bail in the sum of N100,000 with two sureties in like sum, who must show evidence of means of livelihood and tax payment.
The matter was adjourned for mention while the defendant was remanded in custody at the Correctional Centre at Kirikiri town, Lagos, pending when he will perfect his bail conditions.