Iganmu FC Boss Donates Football Kits To Grassroots Academies In Lagos
Posted on April 4, 2022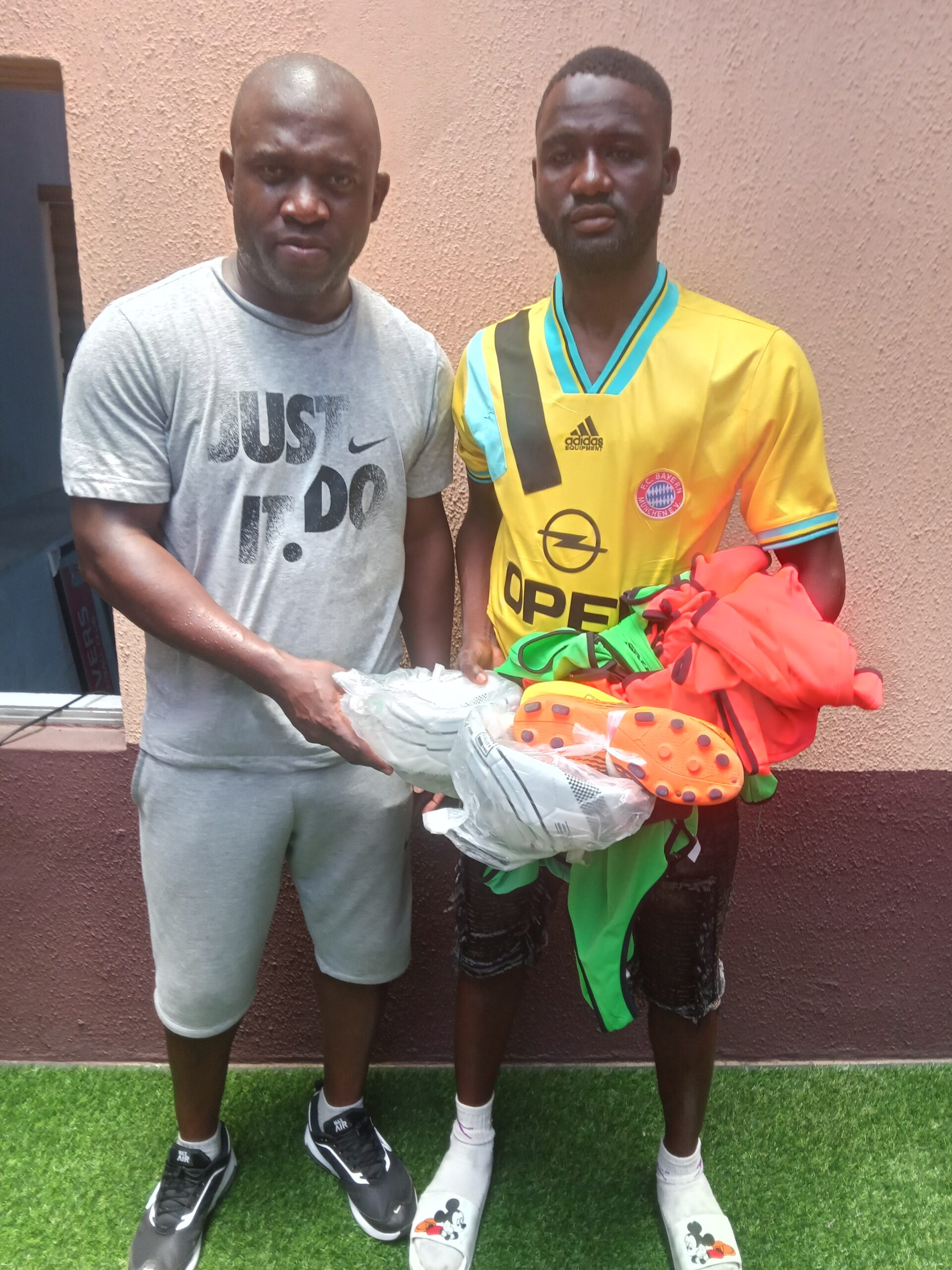 President of Lagos-based NLO team Iganmu FC, Abayomi Egbayelo has intensified his commitments toward the development of grassroots football in Lagos and its environs.
Last week, the Tokyo, Japan-based philanthropist and sportspreneur put action to his words of promise and encouragement in assisting indigent but talented young footballers, as well as, grassroots football academies towards achieving their career goals.In the twin event, held at the high-brow Yasui Buka, Festac Town, Lagos, four football academies benefitted from Egbayelo's large heart as they received top-quality balls, boots, and training bibs.
Even players, officials, and ardent fans of Iganmu FC also received cash rewards of over N700,000 from the youthful football administrator.
Fielding questions from pressmen, Egbayelo remarked that the decision to donate football kits to the grassroots football teams was borne out desire to help young players achieve their dreams through these academies.
"I have been through these paths. I understand the pains and anguish of not having what you need to achieve your dreams. I am happy to contribute my little quota and I hope it helps achieve the goals. This is just a phase, hopefully, we shall return with bigger things in June, this year," he stated.
" Furthermore, the cash rewards for the players, officials, and supporters of Iganmu FC are in fulfillment of my earlier promise to motivate them towards performing better in the TCC League and the NLO league as well. And I hope it would spur them to do well and pick up the desired diadems at the end of the season," Egbayelo, who is also the CEO of Marvel Sports and Entertainment Company, enthused.