Jiire Kuforiji @60: Celebrating Ace TV Presenter And Anchor
Posted on September 21, 2022
The Management and Staff of Daar Communications Plc, recently gathered to honour one of their own, Veteran Broadcaster Jiire Kuforiji on her Diamond Jubilee.
Jiire, who is a graduate of the Premiere University in Nigeria, The University of Ibadan, obtained the Bachelor of Art degree (B.A.) in the year 1984.
During her National Youth Service Corp, like the Golden fish, she was immediately discovered not only for the screen but also for the leadership roles in our lives.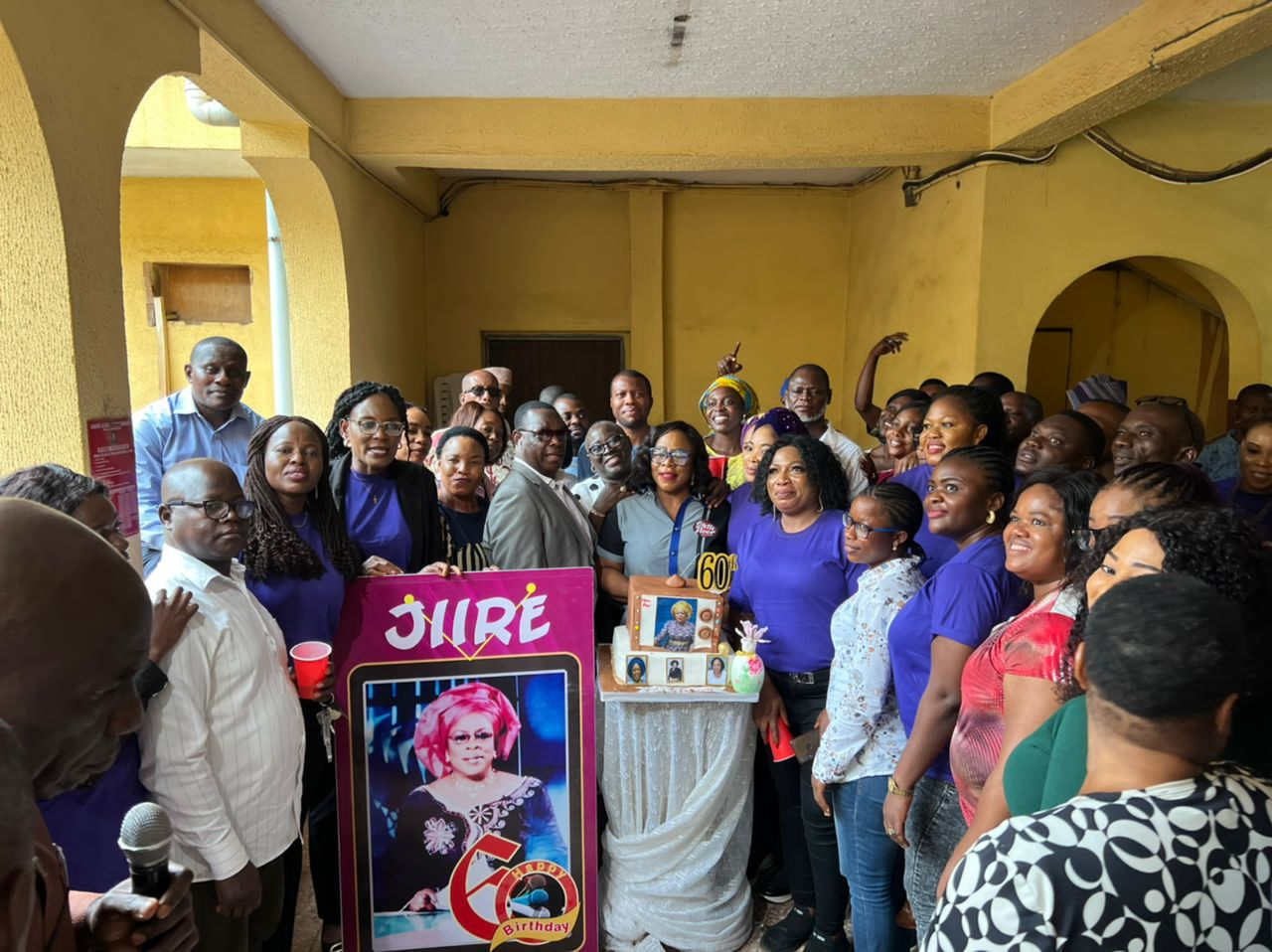 Jiire as she's most fondly called by her admirers, at a most tender age amplified the philosophical and profound words of Samuel Johnson, which says: "Experience shows that success is due less to ability than to zeal, the winner is He who gives himself to work, body and soul."
She did her National Youth Service Corps with the Ogun State Television, OGTV, between 1984 and 1985 and was not only retained after the service year, but was also promoted as the Head of Presentation, saddled with enormous task of News Presentation, Programs Production and Presentation and Organizing the Presentation Unit of the Television station which was then  the rave of the South Western Nigeria.
The corporate world could not resist her beauty and the God given unique golden voice.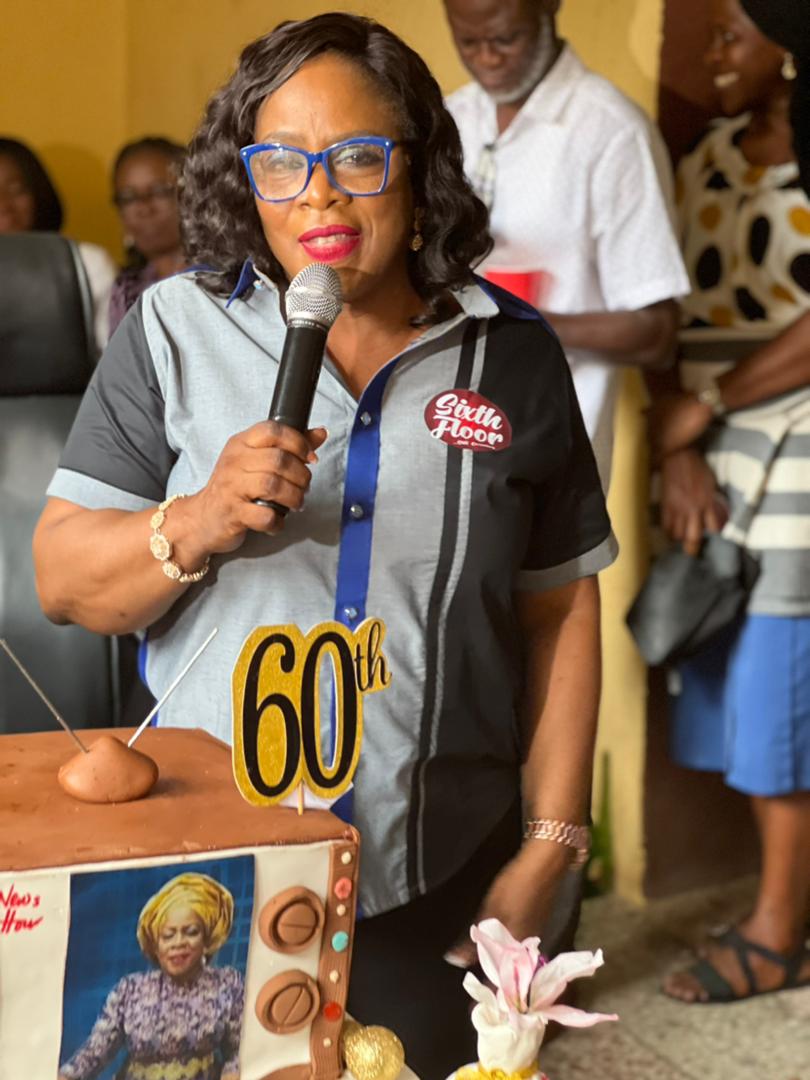 In 1992, she veered into financial services sector as the Public relations officer of Corporate Trust Mortgage Bank.
The screen was indeed too attractive and irresistible for Jiire, and based on the pressure from the generality of her fans and admirers coupled with the establishment of Private Broadcasting in the Country, she returned to her first love, News Presentation.
In 1996, she joined Channels Television as a News caster, Programs Presenter and reporter.
The great ship battered home to the coast of Daar Communications Plc in 1997. And since 1997 to date, she has distinguished herself in several roles and responsibilities, positions and jobs both internationally and locally in Daar Communications Plc.
Jiire was the head of Presentation, Director of Presentation, News Caster AIT US, Programs Presenter and the Presenter of the very popular Program EMOTAN.
As part of her professional training which has made her excelled as a professional News Anchor, Programs Presenter, News Reporter, Broadcast Journalist and Broadcast administrator, she has attended several courses in Broadcast Journalism, Public Administration and management at the Nigerian Institute of Management (NIM), Nigerian Institute of Journalism (NIJ), National Broadcasting Commission (NBC) and The advertising Council of Nigeria (ACON) among others.
She is currently the General Manager, African Independent Television, AIT, Lagos Center.