Jim Ovia To Earn N9.58bn In Dividend For FY2020
Posted on February 24, 2021
FUNSHO AROGUNDADE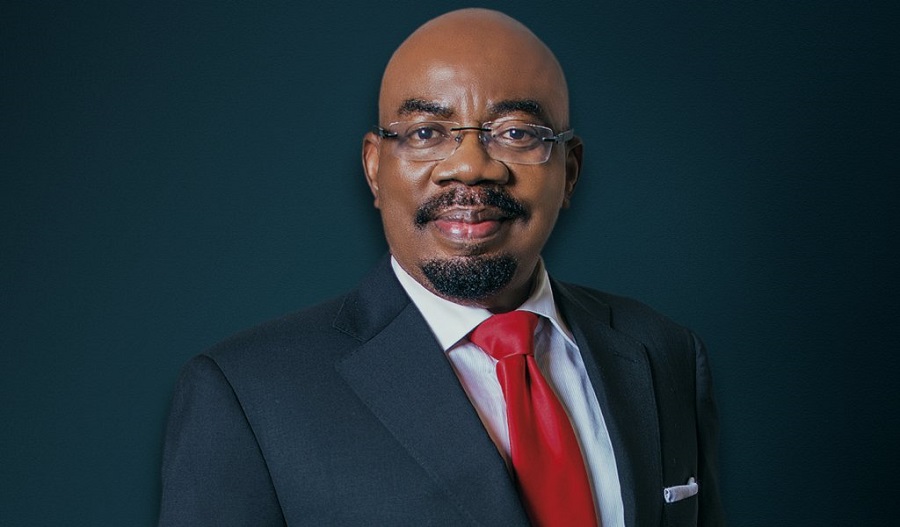 Mr. Jim Ovia, the founder and Chairman of Zenith Bank Plc is expected to earn a massive sum of N9.575 billion in dividend for the financial year ended December 2020
Ovia, an highly revered banker is the single majority shareholder of Zenith Bank Plc with individual ownership of 3,546,199,395 units of the bank stock out of the 31,396,493,787 ordinary shares available.
This gives him an 11.29 per cent interest in the Tier -1 bank.
The dividend is subjected to a 10 per cent withholding tax in Nigeria.
The Board of Directors of the bank in a statement released via the Nigerian Stock Exchange proposed a final dividend of N2.70, amounting to a total payout of N3.00 per share for the financial year 2020 (interim: N0.30).
This proposal reflects the past year's robust performance and appears to signal that Zenith Bank remains well-positioned to perform in the current financial year.
However, a lower payout ratio at 40.9% compared to FY'19 (42.1%).
Described as the 'Godfather of banking in Nigeria' by Forbes Africa, Ovia is quite popular for his business dexterity and leadership skills, especially in the banking sector.
His early interest in technology was the reason Zenith Bank became the first Nigerian company to have a functional website in 1995 and was able to smoothly migrate its operations from analog times to a digital era.
From a single branch in a residential building, Zenith Bank now has hundreds of branches all over Nigeria and several subsidiaries in other countries.
Under Ovia's leadership, what started with $4 million in shareholders' funds, grew into one of Africa's largest banks, an internationally recognized institution with more than $16 billion in assets.
The bank became a Public Limited Company in 2001 and was listed on the Nigeria Stock Exchange (NSE), and later on the London Stock Exchange (LSE).
The bank on 27 April 2007 became the first Nigerian bank in 25 years to be licensed by the UK Financial Services Authority (FSA), giving rise to Zenith Bank UK Limited.
Visionary businessman that he is, Ovia hardly sees things as they are. After retiring from the bank, he went on to establish other businesses based on potentials he could identify in the space.
Ovia picked interest in a property along Ozumba Mbadiwe, a waterfront which used to be a refuse dump, and this became the starting point of his real estate venture. On this piece of property would later stand the Lagos Civic Centre—a masterpiece event venue on the waterfront.
He also set up the Lagos Marriott Hotel, as well as the Aquamarine Boat Club, and the Civic Towers, a 15-story office block.
Driven by his knowledge and interest in technology, he established Cyberspace Limited in 1995 to provide internet services, and later the Visafone Communications Limited in 2007.
Visafone was later sold to MTN for an undisclosed sum in 2015, after it had gathered about 3 million subscribers.
Ovia also founded the Quantum Group, Inc, where his wife, Kay Ovia, is the CEO.