Lady, 30, Arrested For Fighting Man With Deadly Nteje Deity Shrine 
Posted on August 7, 2022
Lady, 30, Arrested For Fighting Man With Deadly Nteje Deity Shrine
MICHAEL AKINOLA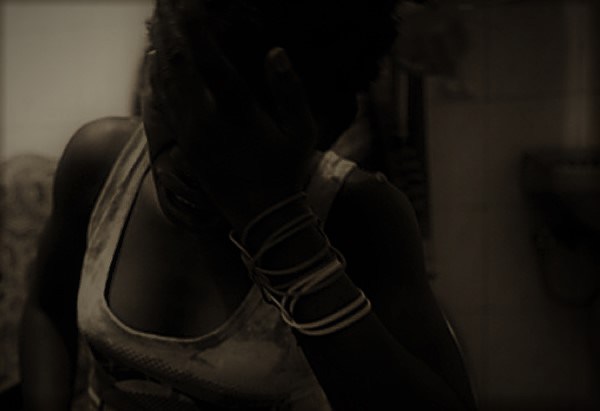 The fight between a 30-year old lady,  Maureen Nduguba and a man, Kelechi Onwato, has taken another turn in Lagos State after the lady went to Anambra State and brought a deadly shrine in order to fight Kelechi spiritually over an undisclosed matter. 
P.M.EXPRESS reports that an embittered Maureen was said to have gone to the East, brought the deadly Ezi Nteje Shrine to Lagos and went to Kelechi's house at Ojo Igbede Road, Ojo Alaba area of Lagos, through the Chief Priest, Apuma Akamato, to try him over an undisclosed matter.
It was gathered that Kelechi was terrified by the presence of the Chief Priest as he was informed that the deity will try him because Maureen had reported him at the shrine in Nteje town. He was told that he has to come to the shrine and if he fails to go, the consequence will be death.
The nature of the disagreement between Maureen and Kelechi was not disclosed by the duo before the seemingly confused Kelechi wrote a petition to the AIG at Zone 2 Command, Onikan, Lagos, and alleged that Maureen wanted to kill him by bringing the deity to Lagos to threaten his life.
Consequently, the Police arrested Maureen and detained her for interrogation over her conduct by bringing the shrine to Kelechi's house from the Eastern part of Nigeria.
During the interrogation, she admitted to have done so in order for the shrine to fight for her over what happened between her and Kelechi as she wanted justice.
The Police found her culpable after her admission and subsequently charged her before the Ebute Metta Magistrates Court for threat to life.
She pleaded not guilty when she was arraigned.
The prosecutor, Inspector Loveth Edobor, asked the Court to give a date for hearing since she pleaded not guilty to enable the Police to prove that she actually committed the alleged offence.
The Presiding Magistrate, Mrs. F.O. Sassanya, granted her bail and ordered her remand in Correctional Centre pending when she will perfect her bail conditions.