Lagos Catches 'Em Young At Wrestling Tourney In Epe
Posted on November 18, 2016
TAIWO ADELU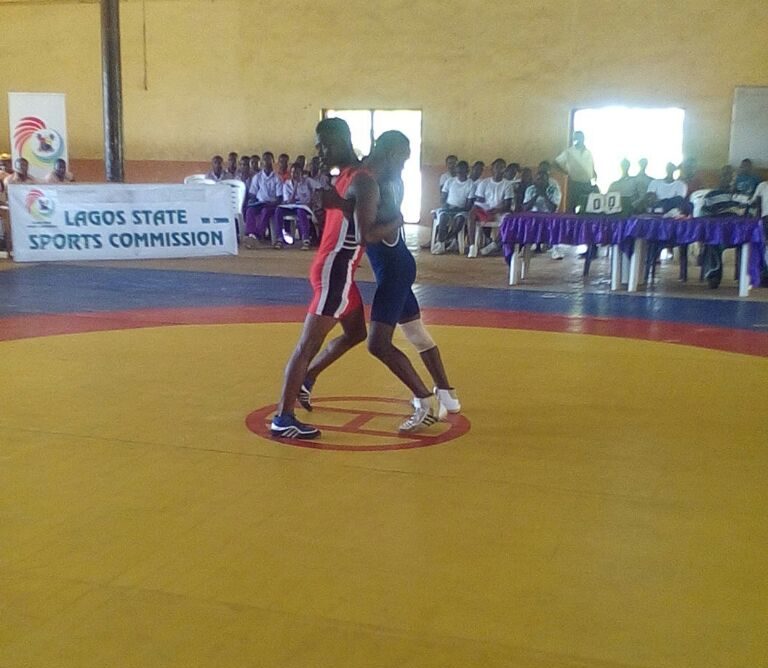 Epe Division will witness grassroots sports development revolution going on courtesy of Lagos State Sports Commission as the state's wrestling association takes secondary school students to the mats in a three – day wrestling workshop and championship.
According to the Secretary of the Lagos State Wrestling Association, Ganiat Shomade, the association under the auspices of the Lagos State Sports Commission is holding the Closed Wrestling Workshop/ Championship from Thursday, 17 November to Saturday, 19 November, 2016at the Odo Obara High School, Epe, Lagos State.
Three hundred wrestlers, comprise 30 students drawn from 10 schools across Lagos State will participate in a one- day workshop on self defense and two day wrestling championship featuring three categories, male freestyle, Greco Roman and female freestyle in the junior and senior categories.
Shomade disclosed further that the objective of the programme is to introduce wrestling as a sport to students in Epe division and also to promote sports at the grassroots level while scouting for budding athletes towards the development of wrestling in the state.
The closing ceremony for the event comes up at Odo Obara High School, Epe on Saturday at 2.00p.m. prompt.