LASACO Assurance PLC Bags Positive Performance Rating 
Posted on November 24, 2022
CHUKA UBAH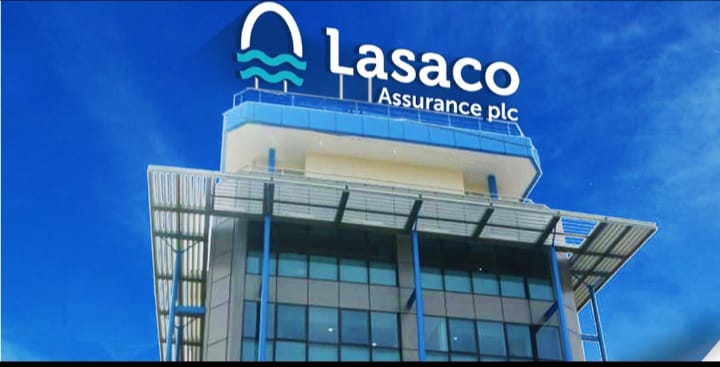 An Insurance giant and a leading underwriter in Nigeria, LASACO Assurance PLC, has been given thumbs up for its positive contributions for the development of the insurance industry in the country. 
P.M.EXPRESS reports that the company was rated A(NG) in the latest ranking of insurance and financial products providers by the world renowned rating agency, GCR, which applauded it for its "stable outlook".
The agency, which put the performance of the leading financial and insurance operators in the country on scale for its 2022 ranking, found LASACO worthy of commendation for its creativity and strict adherence to standards.
The company came tops for its "strong financial strength and competitive position on improved financial profile", which cumulatively showed that its 2022 performance outlook was stable.
LASACO's latest rating confirmed the relevance and appropriateness of the reform programmes, which the company embarked on to keep it fit for the 21st Century corporate performance and customer-oriented business strategy.
GCR is an international rating agency with bias in credit ratings, including financial strength ratings and structured financial ratings.
LASACO Assurance Plc is one of the fastest growing Insurance Companies in Nigeria. It is a composite insurance company with various products and services. They were incorporated on 20th of December, 1979 and licensed as an insurer on 7th July, 1980 and it commenced full operation on 1st August 1980.
With the vast opportunities presented by increased capitalization for business expansion and growth, LASACO Insurance company became a Public Liability Company in 1991 when its Shares were admitted for the first time to the Nigerian Stock Exchange (NSE) through listing by Introduction.
The company has grown considerably in size, business coverage, profits, capital base and assets with operations spanning all classes of the Insurance and Special Risks business, high impact financial services and Real Estate managed by their subsidiary.