Leave Nnamani Out Of Your Self Inflicted Woes – Group Tells Nwoye
Posted on September 8, 2021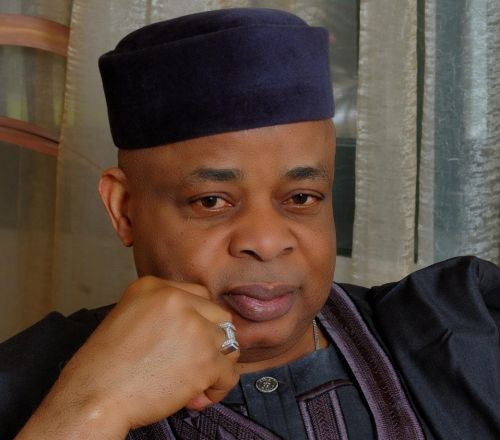 A group, known as APC Pacesetters Enugu, has called on the former Caretaker Committee Chairmen, Ben Nwoye, to leave former Senate President and present representative of the SouthEast in the APC's Caretaker and Extraordinary Convention Planning Committee, CECPC, Senator Ken Nnamani, from all imaginary plots and fantasies, where he, Nwoye, has repeatedly fingered Senator Nnamani as the cause of his woes.
The group stated this in a press release, in which it wondered why Nwoye had chosen to lay the brunt of his self-inflicted problems on the former Senate President, who the group described as a decent gentleman.
The statement read thus: "While it is not in our style to comment on party issues in the media, it has come to our chagrin that the sacked Caretaker Committee Chairman of the APC in Enugu State, Dr. Ben Nwoye, has taken it as a bad habit to always attribute his self inflicted woes unto Nnamani. Whether he does this to gain sympathy or he is acting a script with the aim of tarnishing the image of Nnamani, we do not know but we, as members of the Pacesetters Group, we will have none of it".
"Let us ask, was Ken Nnamani the architect or the cause of Ben Nwoye's arrogance, which saw him quarrel with almost every stakeholder in the party? Or was it Ken Nnamani that asked him to illegally swear in Ward Executives even when the results were yet to be received by the organs put in place by the CECPC and by the Constitution of the party? Was it Nnamani that asked Nwoye to forge Ward results or even forge the signature of the Secretary of the CECPC, Senator John Akpanuduede, after the former had issued a letter that suspended Nwoye as Chairman?"
"As right thinking people, we are asking what is Nnamani's offence? Nwoye should carry his cross and face his charges for forgery and other crimes against the state."
"Rather than attempt to clear his already besmirched name by virtue of his involvement in forgery, which is a serious offence, Nwoye has gone amok by blaming such issues on Nnamani.Senator Nnamani, we all know, is a statesman of no small means with a number of laudable contributions to our society as well as democracy in Nigeria. How a figure like Nwoye intends to entangle Nnamani with his problems is indeed sad and deserves outright condemnation" the group said.