LOC Plans Wrestling Academy
Posted on November 9, 2016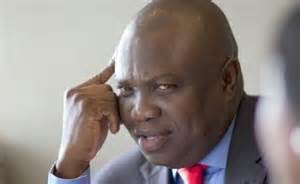 Chairman of the Local Organising Committee (LOC) of the forthcoming Intercontinental Wrestle Force Championship, Otunba Dengel Anifowoshe has said that proceeds realized from the championship will be used to set up a wrestling academy where budding talents will be discovered and nurtured as future champions.
The Intercontinental Wrestle Force Championship is being packaged to celebrate the achievements of Governor Akinwunmi Ambode of Lagos State since he assumed office.
The tournament will be held across 14 centers in the three Senatorial Districts of Lagos from 4-18 December, 2016.
Otunba Anifowoshe stated this when members of the committee paid a visit to the Lagos State Commissioner for Physical Planning and Urban Development,  Anifowoshe Wasiu Abiola in his office to solicit his support for the championship.
Speaking at the occasion, he said that the competition needs the support of every citizen of Lagos State because it is an event meant not only to celebrate the Governor, but showcase the rich tourism potentials of the state to the outside world, as more than 49 international wrestlers across all continents of the world will converge in Lagos for the tournament.
"We are here to officially inform you that the championship aimed at celebrating our hard working Governor is around the corner and to seek your support for the successful hosting of the tournament.
"This championship apart from celebrating the Governor's achievement is being organized to keep to the Governor's vision and cardinal objective of developing sports at all levels and our plan is to incorporate wrestling into the sports programme of the state as well as use the proceeds from the tournament to  set up a wrestling academy," he stated.
In his remarks, the Commissioner commended members of the LOC for their efforts at reviving professional wrestling in the country with a promise to give the committee all necessary support for the programme to be a success.
"I must commend the LOC for their plans to use wrestling and celebrate our hard working Governor and I will give you my maximum support to ensure that the tournament achieves its objectives, " he said.