Man, 23, Docked For Carting Away Worshippers Phones Inside Church During Service 
Posted on August 17, 2022
CYRIACUS IZUEKWE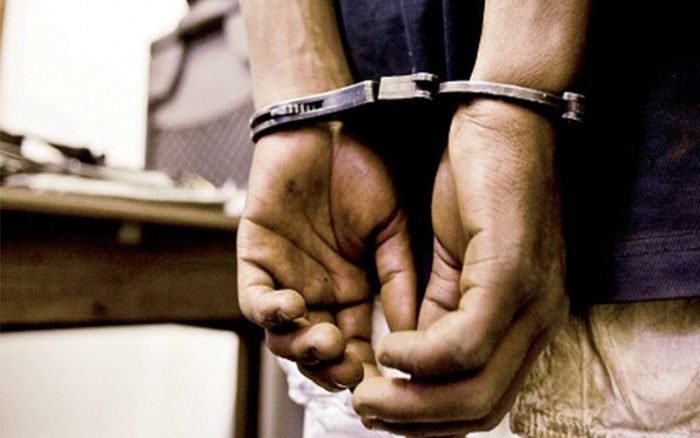 A 23-year old man, Richard Ebidapo, has landed in trouble in Lagos State after he allegedly went to the Celestial Church of Christ, carted away worshippers mobile phones during prayers and was caught while he tried to escape. 
P.M.EXPRESS reports that the incident happened at the Church premises located at Olayinka Williams Street off Omiyale Road, Ejigbo area of Lagos ,where Ebidapo pretended to have attended Church service.
According to the Police, the victims, Miss Adebukola Onisemo went to the Church with iPhone worth N430,000 while Mr. Olajide Oladele had with him a Tecno phone worth N85,000 and were focused on the prayers in church.
While in the Church, the suspect, Ebidapo, also came and pretended that he had come for prayers as well during the prayer session and the victims were said to have closed their eyes while praying.
Ebidapo, who was closer to them, also pretended to be praying but opened his eyes and discovered that they had closed their eyes. He then picked their mobile phones and tried escaping before he was caught by the Church security.
He was handed over to the Police at Ejigbo Division for interrogation and prosecution over his conduct.
During interrogation, he confessed that he was not a member of the Church and his mission was to steal valuables inside the Church.
The Police found him culpable and subsequently charged him before the Ejigbo Magistrates Court for the alleged offence.
When he was arraigned, he pleaded not guilty.
The prosecutor, Supol Benedict Aigbokhan, then asked the Court to give a short date for hearing since he pleaded not guilty to enable the Police to prove that he actually committed the alleged offence.
The Presiding Magistrate, Mrs. K.A. Ariyo, granted him bail in the sum of N200,000 with two sureties in like sum, who must show evidence of means of livelihood and tax payment.
He was remanded in custody pending when he will perfect his bail conditions while the matter was adjourned till 29th August, 2022, for mention.