Man, 25, Arrested For Being In Possession Of Invincible Charms For Burglary Operations
Posted on August 18, 2022
MICHAEL AKINOLA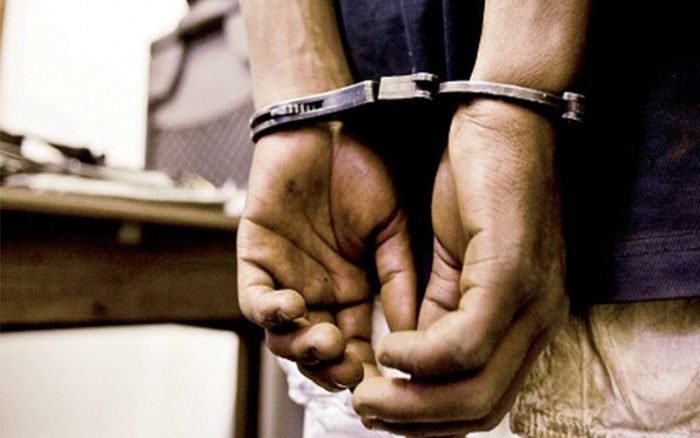 Relief may have come the way of the Lagos State Command of the Nigerian Police over the arrest of a 25-year old notorious suspected criminal, Zaradeen Lawal, who allegedly procured charms, which had enabled him to remain invincible and escape unhurt during criminal operations. 
P.M.EXPRESS reports that the suspect, Lawal, who specialised in burglary, reportedly procured charms that enabled him to escape with members of his gang whenever they sense danger during operations.
According to Police sources, it may have been working for Lawal and his gang until recently when they invaded Abo Aba Street in Oke-Ira area of Ogba, Lagos and the charms eventually failed him during an operation.
Police operatives from the Area G Command, Ogba, arrested Lawal with two of his gang members, Sahadu Abubakar, 22 and Karmar Mustapha, 24, during the operation for terrorizing the residents by constantly breaking into houses and stealing their valuables.
When the residents initially contacted the Police, the residents were said to have not believed that the Police would be able to do anything because they had tried in the past and it did not work.
However, the suspects tried to escaped when they sighted the Police but they were unable to do so and were held with their charms and knives and taken to the Command for interrogation.
While they were detained inside the cell, Lawal also attempted to escape by damaging the cell wall but he eventually failed before he started confessing about the charms.
After thorough interrogation and being found culpable, they were charged before the Ogba Magistrates Court for being in possession of fetish charms reputed to be protecting burglars during operations.
They pleaded not guilty when they were arraigned.
The prosecutor, Supol Bisi Ogunleye, asked the Court to give a date for hearing since they have pleaded not guilty to enable the Police to prove that they actually committed the alleged offence.
The Presiding Magistrate, Mr. J.A. Adegun, granted them bail and ordered their remand in the Correctional Centre at Kirikiri town, Lagos, pending when they will perfect their bail conditions.