Man, 44, Docked For Drugging 20-Year Old Man & Engaging Him In Anal S*x Inside Shop 
Posted on September 24, 2023
MICHAEL AKINOLA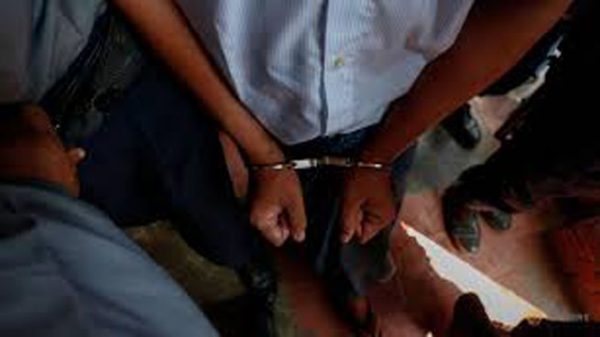 A 44-year old man, Ike Nwakwu, has been arrested and charged in Lagos State for allegedly engaging a 20-year old man in anal sex after drugging him inside his shop. 
P.M.EXPRESS reports that the incident happened on 23rd August, 2023, at his shop located at Ajas compound, Isheri area of Lagos.
According to the Police, the suspect, Nwakwu, lured the victim into the act by inviting him over to his shop to learn how to trade. The victim went to the shop and he convinced him to sleep over in the shop when it got late, which he obliged Nwakwu not knowing he had another motive.
According to the victim, at night, he gave him water to drink and after taking it, he became unconscious, slept off and Nwakwu removed his clothes and penetrated his anus.
While he was still in the act, the victim woke up because of the pain and he started begging him. He then gave the victim his phone to withdraw any amount he wanted to so that he will not disclose what happened.
The matter was reported to the Police in the area and Nwakwu was arrested. He was later transferred to the Gender Section of the Lagos State Command for interrogation over his alleged conduct.
After rounds of interrogation, the Police found him culpable and consequently charged him before the Ogba Magistrate Court for the alleged offence, which attracts several years of imprisonment.
The Court did not take his plea when he was arraigned following a motion moved by the prosecutor, Supol Akeem Raji, asking the Court to refer the matter to the DPP for legal advice because of the nature of the matter.
The Presiding Magistrate, Mrs. B.O. Osunsanmi ordered his remand in custody at the Correctional Centre at Kirikiri town, Lagos, pending when the DPP's report will be ready and directed the prosecutor to duplicate the file and send it to DPP for advice.
The matter was adjourned for mention while the defendant was remanded in custody pending the outcome of the DPP's advice, which will determine if the matter will be transferred to the High Court or not over jurisdiction.