Man, 48, Arrested For S*xually Assaulting Wife's Niece, 13,
Posted on October 16, 2020
CYRIACUS IZUEKWE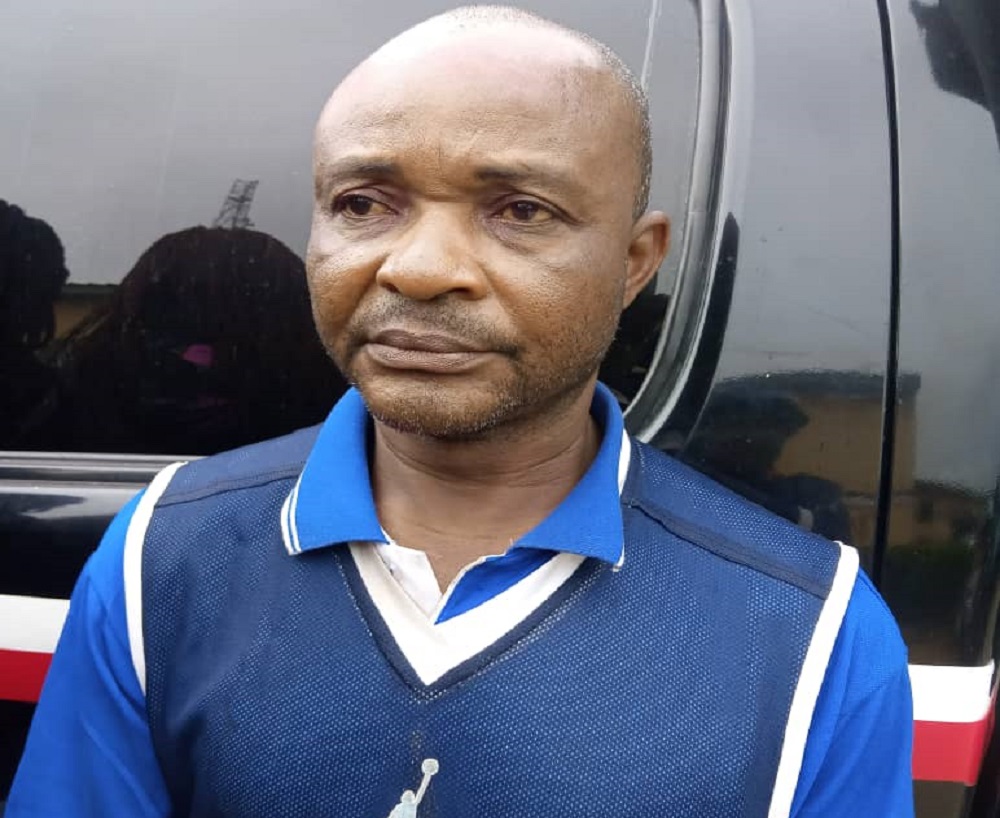 A 48-year old man, Charles Ekwe, has been arrested in Lagos for allegedly luring his wife's 13-year old niece into a long sex romp with pornographic video.
P.M.EXPRESS reports that the incident happened at Surulere Street, Ojo area of Lagos, where Ekwe resides with his family.
He was arrested by the operatives from the Gender Unit of the Nigerian Security and Civil Defence Corps, NSCDC and he admitted that he could not control his sexual lust after they watched a pornographic film and he fondled the girl's private parts.
The NSCDC, Lagos State Command, arrested the suspect, Ekwe on 12th October, 2020, for sexually abusing the girl after she came from the Eastern part of the country to live with them in Lagos.
The girl alleged that Ekwe started abusing her before the Covid-19 lockdown but she was scared to report to her aunt.
According to NSCDC, the victim in her statement, said her uncle, who she calls "daddy", started sexually assaulting her early this year and did that whenever her aunt left the house and also at his shop. She was said to have revealed that the suspect also exposed her to pornography on his phone, threatening to kill her if she tells anybody.
"The assault has occurred on several occasions that I have lost count" the girl said.

The victim's aunt, Mrs. Blessing Ekwe, in her own statement, said her niece has been living with them for the past four years after the death of the girl's father and that she noticed something was wrong three weeks ago which prompted her to interrogate the girl. She then opened up and told her aunt that her husband has been sexually abusing her.
The girl was then taken for medical examination and it was confirmed that she had been defiled.


The suspect, Ekwe, while admitting to committing the crime, insisted he only fondled her genitals and made her watch pornography on his phone.

The Public Relations Officer of NSCDC, Bada Kehinde Mary, quoted the Agency's Commandant, Mr. Ayeni Paul, as saying that "The suspect will face the full wrath of the law and will be handed over to the appropriate agency for further investigation and prosecution, adding that "This is a heinous crime and all perpetuators of such when caught will be made to pay dearly".

The suspect may likely spend several years in prison custody if he is charged before the Court, tried and found guilty of defilement in line with the law.