Man, 52, In Police Net For Having Anal S*x With Girl, 12 
Posted on April 6, 2022
CYRIACUS IZUEKWE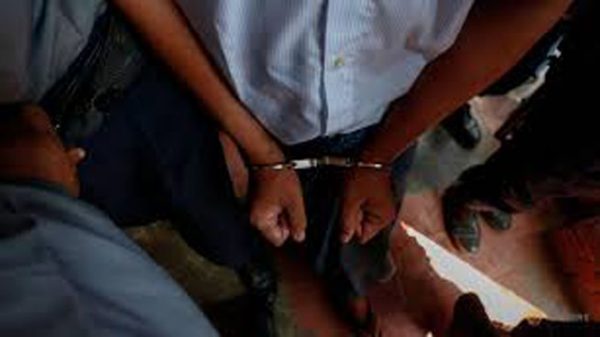 A 52-year old man, Emmanuel Ohuku, has been arrested in Lagos State for allegedly engaging a 12-year old girl in anal sex having stripped self naked before the girl in order to seduce her into the act.
P.M.EXPRESS reports that the incident happened at Ogbedi Street, Afromedia area of Okokomaiko, Lagos, where they reside.
The suspect was alleged to have lured the girl to an apartment, stripped self naked and molested the girl by inserting his fingers into her private part and eventually removing her pants before penetrating her anus for sexual satisfaction.
Having satisfied himself, he allowed the girl to go but warned her not to disclose what happened to anyone. But she could not hold it back do as she went home and informed her parents about what happened to her.
The matter was reported to the Police and Ohuku was arrested. He was later transferred to the Gender Section of the Lagos State Command for interrogation.
During interrogation, he denied to have tempered with her private part having only penetrated her anus to avoid being alleged to have raped her.
The Police found him culpable and subsequently charged him before the Ogba Magistrates Court for the alleged offence, which attracts several years of imprisonment if he is tried and found guilty before the Court.
When he was docked, the Court did not take his plea after the prosecutor, Supol Victor Eruada, asked the Court to refer the matter to the DPP for advice since the victim is still a minor.
The Presiding Magistrate, Mrs. M. O. Tanimola, ordered his remand in custody pending the outcome of the DPP's advice and directed the prosecutor to duplicate the file and send it to the DPP.
The matter was adjourned till 5th May, 2022, for 5 report of the DPP to be available, which will determine if the matter will be transferred to the High Court or not over jurisdiction.