Man Catches Wife Having S*x In Matrimonial Home With Relation
Posted on March 5, 2023
AISHA ABUBAKAR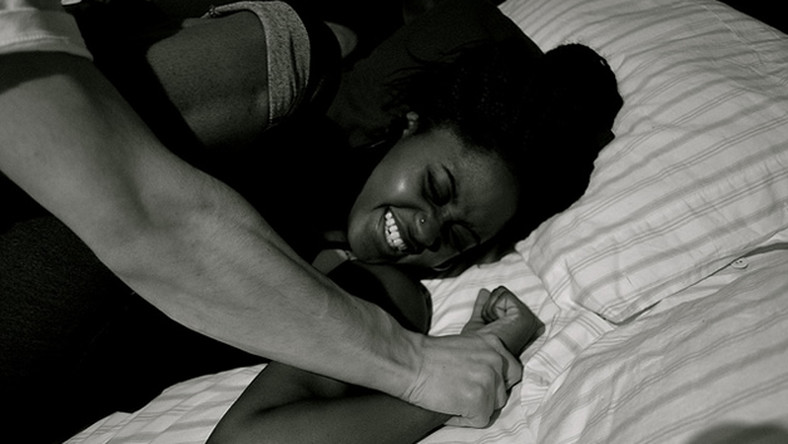 A businessman, Mr. Justine Onu, has suffered heart break and developed high blood pressure after he allegedly caught his wife, Joyce, having sex with his blood relation in their matrimonial home in FCT, Abuja. 
P.M.EXPRESS reports that as a result he has filed a suit before the Customary Court in Jikwoyi, FCT, to dissolve his marriage to his embattled wife, Joyce.
An embittered Justine told the Court that the marriage has so troubled him to the extent that he has become hypertensive because of his wife's bad attitude and unscrupulous ways. He said he now lives on drugs because of the trauma brought by Joyce.
The petitioner told the Court that his wife, Joyce, developed a character which is unbecoming of a wife, has caused irreparable damage to the marriage and he was no longer interested and wanted the Court to dissolve the marriage so that he will move on with his life.
"My wife has been having extra-marital affairs with different men. The worst of it all is that I caught her having sex with a blood relative," he said.
The petitioner also told the Court that his wife does not know how to manage things in the home; very wasteful and does not know that things are hard in the country.
"Whenever she decides to cook, she cooks excessively and the food ends up in the trash," he said.
He further alleged that his wife, Joyce, was irresponsible and does not take care of the children.
However, the respondent, Joyce, however, denied all allegations brought against her.
The Presiding Judge, Labaran Gusau, further adjourned the matter for further hearing to enable the wife to respond to the allegations against her by her husband.