Man Sacks Wife For Demanding Money From Him Before S*x
Posted on July 30, 2022
AISHA ABUBAKAR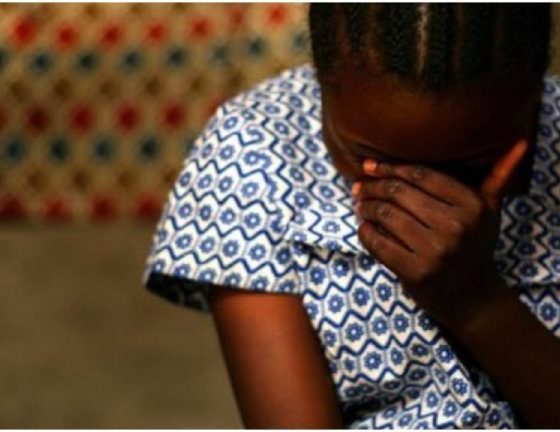 A Lagos-based Marine Engineer, Prince Adegbenga Dada, has sacked his wife, Roseline Dada, for always demanding money from him before she will allow him to have sex with her. 
P.M.EXPRESS reports that the man, Prince Adegbenga, has filed a suit before Kwara High Court asking for the dissolution of their marriage because his wife had abandoned their matrimonial bedroom, moved to the guests house and whenever he requests for sex, she would charged him substantial amount of money and failure to yield to her demands would result in total denial.
He prayed the Court to dissolve his 28-year old marriage but to allow him have the custody of their kids. He added that his marriage has crashed beyond repair owing to the fact that he and his wife are no longer able to sit down and discuss about their lives and that of their children.
Prince Adegbenga also accused his wife of adultery. He alleged that her promiscuity has affected her domestic duties and their female children are being embroiled in her extra marital affairs. He said his wife often sends their female children to her numerous friends to collect money from them.
Speaking on the allegations leveled against her, Mrs. Roseline refuted her husband's claim of adultery. She however, said she is in support of his appeal to the Court to dissolve their 28-year old marriage. She prayed the Court to grant her ownership of their Lagos building, which she claimed was a joint project.
After listening to the arguments of the petitioner and the respondent, Justice S.T Abdulqadri granted the dissolution of the marriage on the grounds of adultery.
The Judge said she found the evidence presented before the Court to be true.
The Judge however, denied the respondent, Mrs. Roseline, the ownership of the Lagos building, which she had claimed was a joint project between her and the petitioner. The Judge held that there was no joint ownership of the property with the petitioner.
However, the Court did not grant the custody of the children to any of the parties owing to the fact that the children were all adults and above 20 years of age.