Married Man, 30, Arrested For Defiling 2-Year Old Baby
Posted on November 19, 2023
AISHA ABUBAKAR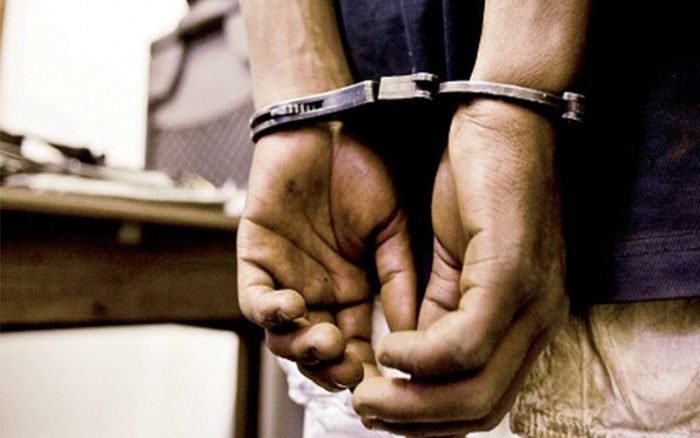 A 30-year old married man, Buguwa Kwaji, has landed in trouble in Adamawa State after taking alcohol and defiling a 2-year old baby. 
P.M.EXPRESS reports that the suspect, Kwaji, has been arrested by Police operatives from the Adamawa State Command for the alleged defilement.
P.M.EXPRESS gathered that the suspect has admitted before the Police to have done so but blamed his action on alcohol as confirmed by the Police investigating the alleged rape of the victim.
The suspect, Kwaji, who resides at Aljannaru village in Song LGA, where he perpetrated the crime, stated, "After drinking a gin known as voltage on that fateful day, I lay down, and the little girl came and started playing on my body. I raped her because I could not resist the urge for sex".
However, while he was still in the act,  he was caught by the little girl's elder sister, who raised an alarm that prompted a crowd of angry neighbours to grab and hand him over to the Police.
The victim was taken to an undisclosed hospital, where a doctor confirmed that she had been defiled by penetration, which the suspect actually confessed to have done so.
During interrogation, the suspect told the Police investigation team that he was  married and his wife is heavily pregnant and would not have done so if he did not take alcoholic drink on that day.
The State Police Public Relations Officer, SP Suleiman Nguroje, said the Commissioner of Police, Afolabi Babatola, has ordered a thorough investigation into the matter and subsequent prosecution.
The image maker, SP Nguroje, stated that the matter has been transferred to the SCID for further investigation and the suspect may likely be charged before the Court for the alleged offence despite the excuse of taking alcohol after the conclusion of investigations by the Police.
Categorised as : Crime
No Comments »