Married Man, 42, In Police Net Over Sex With Maid, 14
Posted on March 5, 2021

CYRIACUS IZUEKWE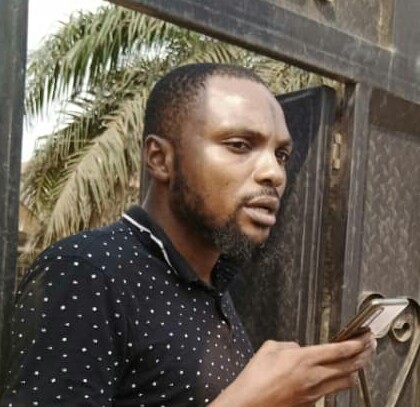 A 42-year old married man, Rasheed Ismail, has landed in trouble in Lagos after he reportedly brought a14-year old house maid, allegedly drugged her repeatedly  in order to engage her in sex for the past six months not minding that he was living with his wife.

P.M.EXPRESS reports that the suspect, Ismail, has been arrested by the Police operatives from Ipaja Division and transferred to the Gender Section of the Police Command, Lagos, over the alleged defilement of the maid.
The incident happened at Peace Estate, Baruwa area of Ipaja, Lagos, where the suspect, Rasheed Ismail, resides with his family and the victim.
The arrest was facilitated by an NGO known as Women's Right and Health Project, WRAHP, which also rescued the victim for rehabilitation.
According to Police sources, Ismail, who is a father of two kids, started engaging the girl in sex after she was brought from Kogi State by his wife as house maid in order to assist them in domestic matters.
He was said to always buy ice cream at night then drug it and give to the girl in order to induce her into deep sleep. He will then wake up in the middle of the night and engage her in sex when his wife must have slept deeply.
The abuse was said to have started since July 2020 and continued till 2021. The maid was said to have told the man's wife about being afraid to go back home after school hours until the information leaked to WRAHP, which then came to her rescue and reported to the Police before Ismail was arrested.
When P.M.EXPRESS reporter contacted the Police at the Gender Section, a source confirmed that he was undergoing interrogation over the dastardly act and had made confessional statement.
The Police source said that he will be charged before the Court for the alleged offence and may spend several years in custody if he is tried and found guilty.
Meanwhile, the Lagos State Government has rescued the made and she was said to be undergoing rehabilitation in an undisclosed centre over the trauma.