Married Man In Dilemma As Lady Returns Love Child
Posted on July 15, 2020
CYRIACUS IZUEKWE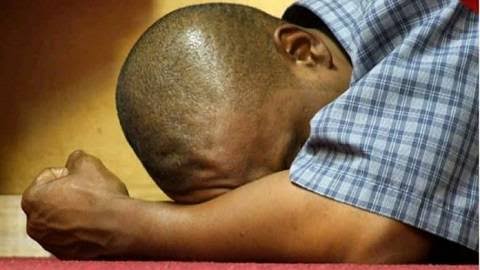 A business man, identified as Chukwuemeka, who got married recently, is now in dilemma after his ex-lover, Chidinma, brought back a baby boy after he had denied the pregnancy initially in Lagos.
P.M.EXPRESS reports that the incident happened at Ejigbo, where the man, Chukwuemeka lives, met Chidinma, got her impregnated her but denied the pregnancy.
Following the denial, Chidinma quickly moved over to another lover, who accepted and promised to get married to her. They started living as husband and wife with the baby in Ejigbo area of Lagos.
However, the relationship did not last; she moved again and got another man who genuinely wanted to get married to her and had done the formal introduction to her family.
After the introduction, Chidinma opened up to her new man that the baby actually belonged to her ex-lover, Chukwuemeka, who denied and refused to accept the pregnancy.
At that point, her new man then advised her to take the baby to Chukwuemeka, inform him about all what happened and hand over the baby to him so that they will move on with their marriage.
Her ex-lover, Chukwuemeka, was then contacted and invited over to Ejigbo Police Division. Upon sighting the baby, Chukwuemeka confirmed that he had semblance with the baby. But the challenge now is how he will explain what happened to his wife, who had no knowledge of such relationship.
Chidinma insisted that he should take the baby because he is the real father and will not give give the baby to another person to avoid further problem that may arise over the ownership.She also threatened that if he will not take the child, she might be forced to take the baby to the children home and hand it over to the Lagos State government.
Since the incident happened, Chukwuemeka has not known peace and had been pleading with Chidinma to give him time to arrange himself and decide what to do concerning the situation but she angrily left with the baby.