Meet Top Divisional Police Officers In Lagos (1)
Posted on January 12, 2019
CYRIACUS IZUEKWE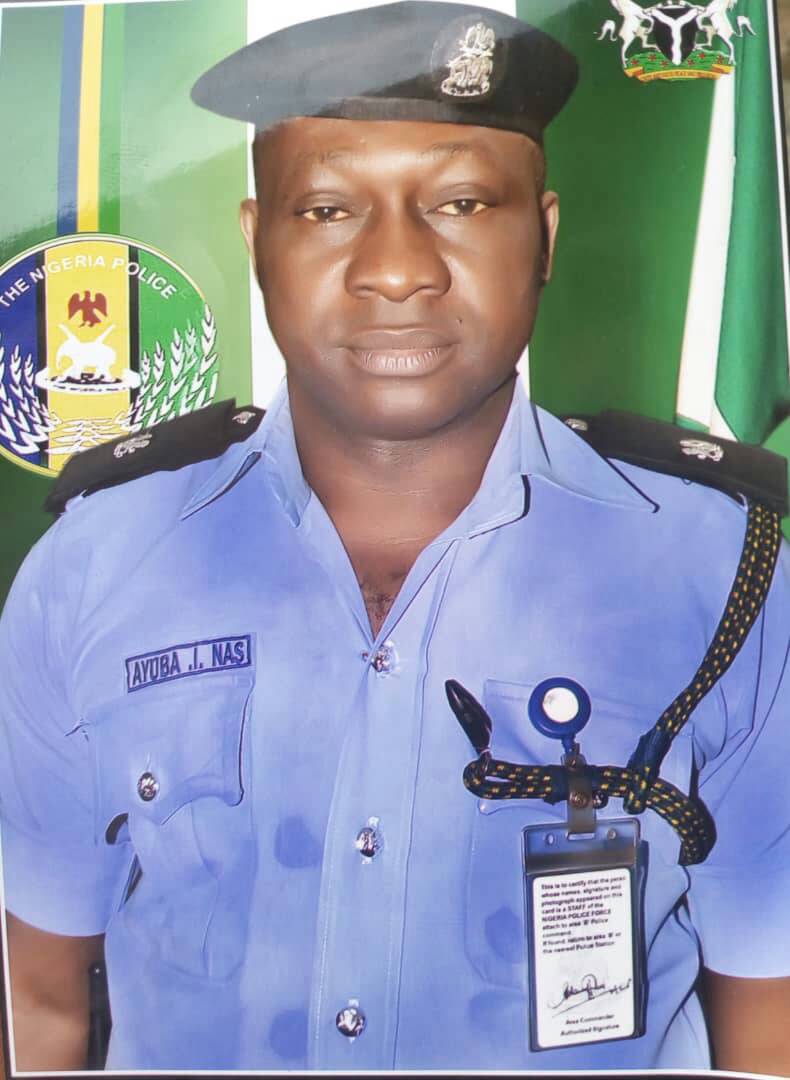 It was Thomas Hauser who said that being a good police officer is one of the most difficult, dangerous and idealistic jobs in the world. It is particularly important to note that policing is very demanding, as their work demands that they be permanently on call. At the same time the Police Force has had a bad name over the years because of a few rogue officers who have given new meaning to the saying; one rotten egg spoils the entire pudding. By their selfish acts, they have dented the image of the police and as fate would have it, the bad elements in the Force are easily noticed
But it would be dishonest to deny the existence of a good number of police officers who execute their duties with diligence and dedication.
Accordingly, P.M.EXPRESS deems it fit to highlight such top hard-working Divisional Police Officers in Lagos. Hard work, as often said, pays. Hopefully, this piece will help to goad other officers who often treat their work shabbily to work hard and honestly for the good of society.
For Superintendent of Police, SP Ayuba Isyaku Nas, policing is a call to duty and when one is given a position of responsibility, such person must strive to give the society the best.
This is what SP Nas is doing at Isokoko Division where he is in charge of security of lives and property. He has turned the Division and area as model where perfect police and public relationship work at its best; better known as community policing.
The youths were fully mobilized and they formed voluntary vigilante to compliment the work of the police. Today in Isokoko area, crime had been reduced to the barest minimum and the area has become a model where other neighbouring communities come to learn about community policing.
According to some youths, when SP Nas resumed as the DPO, he started mobilizing and sensitizing the youths and other stakeholders against the usual practice of harassing and arresting the youths to extort money.
How did SP Nas achieve that feat? P.M.EXPRESS investigation revealed that it was due to his humility, honesty, intelligence and leadership ability which earned the trust and confidence of the people.
He was able to mobilise the youths and those who were into various crimes in the area changed to become voluntary vigilante members assisting police to prevent crimes in the area and Isokoko is now peaceful; devoid of any serious crimes in the area.
SP Nas got enlisted into the Nigeria Police in February, 2005. He graduated from Abuja University before he joined the Force.
Nas, though Hausa and a Muslim, he is a detribalized Nigeria who would work with any person despite background, beliefs and tribe.
After he joined the Police, he had worked in various capacities until he was appointed DPO in July, 2017.
Nas had attended many courses after his graduation and NYSC. 2002 Lagos. He attended POLAC Kano in 2005, PMF induction course in 2008, PMF combat training in 2010, Human Right course in 2011, Human Right Advanced course in 2018, Advance Diploma Forensics Investigation and Criminal Intelligence University of Lagos in 2018 and he is a member of International Institute of Forensics.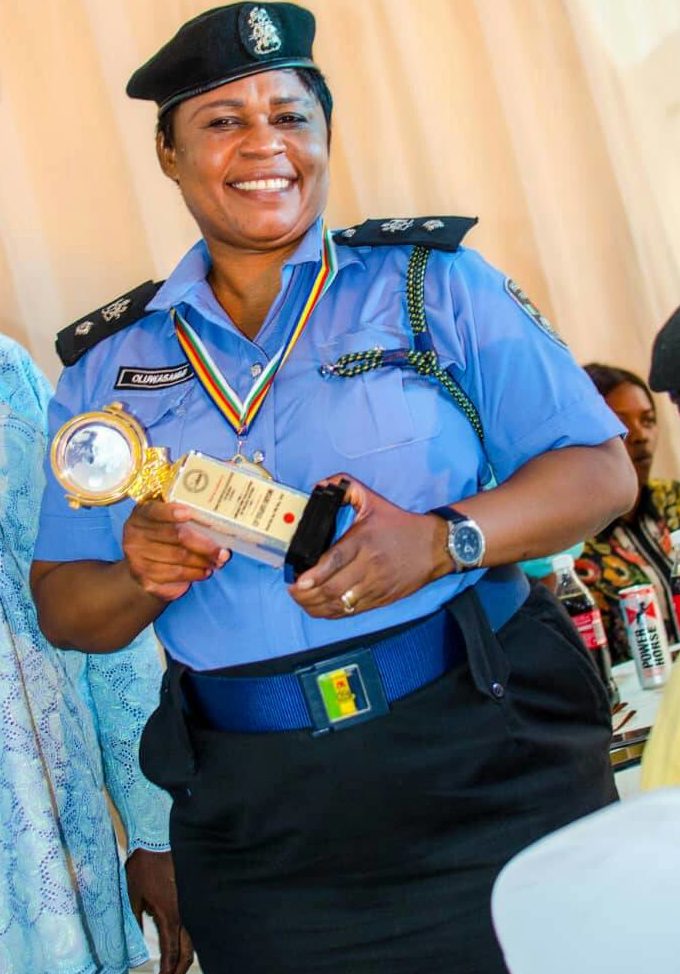 Another officer worthy of mention is CSP Oriyomi Titilayo Olusanmi. She is the current Divisional Police Officer attached to Ilasamaja Division. She is an example of dedication, intelligence and result-oriented super officer. Since she took over as the DPO Ilasamaja, the narrative has changed in the area. The area was hitherto known for armed robbery, cultism and other criminal vices.
However, when she resumed, she sounded a note of warning to criminal elements in the area to leave or be arrested. Those elements who doubted her capacity all regretted because they were arrested and the area became calm and peaceful.
Thanks to CSP Titilayo Olusanmi's dedication and ability to bust any form of crime as most times she personally led the operations. It will recalled that CSP Titilayo Olusanmi led an operation that led to the arrest of a 20-year old woman who confessed that she had killed many people and that her job was to kill and was a notorious cultist. She had busted many robbery incidents ranging from bank robbery, traffic, vehicle snatching, among others. No wonder the Lagos State Commissioner of Police described her as a hard working officer in the State.
CSP Olusanmi was born in Lagos State. She attended Primary and Secondary Schools in Lagos. She is a graduate of Philosophy from Ogun State University now Olabisi Onabanjo University, Ago Iwoye, Ogun State.
After her NYSC programme, she enlisted into the Nigerian Police Force as a cadet Assistant Superintendent of Police in 2002. She was trained at Police Academy, Wudil, Kano in Kano State. After passing out from the academy she was posted to Ekiti in 2004. She also has a Master degree in Leadership and Management from London School of Management in 2009.  CSP Oriyomi Titilayo Olusanmi also acquired skills in community policing at the British Council and DFID. She attended a professional course in Guangdong Police College, Guangzhou in China.
As a skillful police officer she has worked in various departments of the Nigerian Police Force, presently she is the Divisional Police Officer in charge of Ilasamaja Police Station located within the Isolo Council Development Area, Lagos State.
To her credit as we observed, she is a very hardworking, disciplined and a very skillful police force officer. As a statistical police officer coupled with her knowledge in community policing, she was able to eradicate the menace of armed robbers and cultists within Ilasamaja community.
She has bagged many awards including DPO of the year 2016 by Crime Reporters Association of Nigeria, VP of the year 2017, Lagos State at 50 concert, TEKTV Best Crime Busting Police Division in Nigeria 2017 by Security Watch Africa and International Award Best Anti Crime Police Officer in West Africa 2018 also by Security Watch Africa and Gallantry in Police Duties by CRAN 2018.
CSP Oriyomi Titilayo Olusanmi is happily married and blessed with children.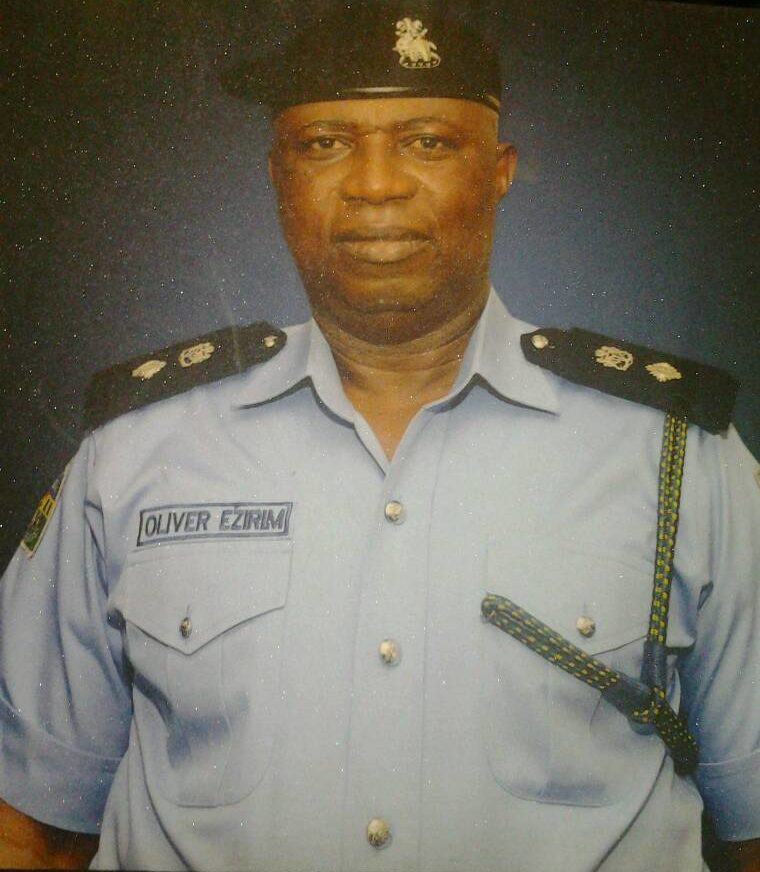 Chief Superintendent of Police, CSP Oliver Nnanyereugo Ezirim, is another Divisional Police Officer worthy of mention. He is the DPO attached to Idimu Division.
He has been described as a master strategist and dedicated officer because he always made significant impact in any division he was deployed to.
One striking thing about CSP Ezirim is his organizational ability to bring people together to join him in combating crimes in any division he had worked in the past. When he took over as DPO Idimu Division, the area was known as escape route for armed robbers who usually struck and used Egbeda through Igando to Iyana Iba and escaped.
However, such activities have since become history as many of those criminal elements are now in custody and others avoided the area and moved elsewhere. This was made possible because of the measures put in place by Ezirim; by building and gaining confidence of the members of the public who trusted him and provided adequate information that enabled him to achieve the feat. His contributions were acknowledged by the Police Command who commended his efforts. He is happily married with children.
CSP Ezirim had Bachelor of Science (B.SC Hons) in Banking and Finance from Abia State University before he joined the Nigeria Police as  Cadet ASP, Nigeria Police Academy Kano, Kano State (1996 – 1998).
He also had training at Citizen's And Leadership Training Course, Sheri-Hill Jos. 1998 and Police Mobile Training Course, Gwoza Maiduguri 1998.
CSP Ezirim studied -Advanced Detective Course, Police Staff College, Jos in 2000, Central And Planning Unit Course Police Staff College, Jos in 2002 And
Human Right Course, Police College, Ikeja in 2007,
United Nations Police Officers Course, Police Staff College, Jos in 2008, United Nations Advanced Security Course Darfur in 2009,
He has worked at the Divisional Police HeadQuarters, Akwanga Nassarawa State (DCO, DTO, AND ADMIN OFFICER), 1998 – 1999
– Officer In Charge, Anti Robbery, State CID, Lafia, Nassarawa State, Admin Officer, Apapa Police Station, Lagos State 2002 – 2006, Officer In Charge, Legal Studies, Advanced Training Wing, Police College, Ikeja, Chief DPA, UNAMID Sector South Nyala Darfur Sudan 2008 – 2009, DPO Adekunle Police Station Yaba, Provost Marshal Lagos State Police Command 2010 – 2012, DPO Agbowa Police Station Lagos 2012 – 2013, DPO Bode Thomas Police Station Lagos 2013 – 2014, CSP 'A' Lagos State Police Command 2014 – 2015, Pen – Cinema Police Station Lagos 2015-2015, O/C Public Complaint Bureau Lagos State Police Command 2015-2016, 2i/C State Cid Ebonyi State Police Command Abakiliki Ebonyi State 2016 – 2017, DPOAguda Police Station, Lagos 2017 – 2018, and presently performing great policing feat as DPO Idimu Police Division.