Meet Top DPOs In Lagos (2)
Posted on January 19, 2019
CYRIACUS IZUEKWE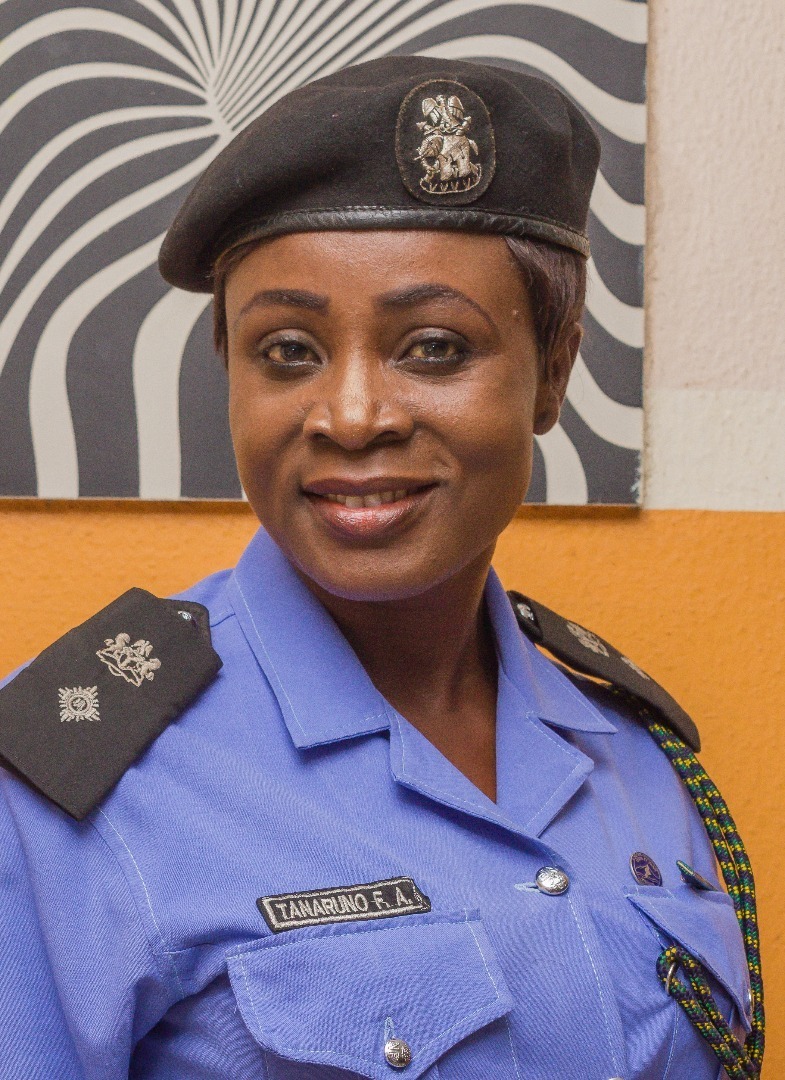 It was Thomas Hauser who said that being a good police officer is one of the most difficult, dangerous and idealistic jobs in the world. It is particularly important to note that policing is very demanding, as their work demands that they be permanently on call. At the same time the Police Force has had a bad name over the years because of a few rogue officers who have given new meaning to the saying; one rotten egg spoils the entire pudding. By their selfish acts, they have dented the image of the police and as fate would have it, the bad elements in the Force are easily noticed
But it would be dishonest to deny the existence of a good number of police officers who execute their duties with diligence and dedication.
Accordingly, P.M.EXPRESS deems it fit to highlight such top hard-working Divisional Police Officers in Lagos. Hard work, as often said, pays. Hopefully, this piece will help to goad other officers who often treat their work shabbily to work hard and honestly for the good of society.
One intelligent police officer worthy of mention is Chief Superintendent of Police, CSP Tanaruno Folashade. She is presently the DPO MAN Centre Police Division in Ikeja. The striking things about CSP Folashade are her humility, honesty and confidence. She has great passion for investigation to achieve results in the protection of lives and property anywhere she had been deployed to.
Over time, CSP Folashade has displayed the ability to dislodge hoodlums and decimate criminal elements within her areas of jurisdiction. One of the incidents that easily come to mind was her rare display of courage when she was the DPO attached to Lion Building at Lagos Island, where she personally led an operation and dislodged hoodlums and street urchins that constituted nuisance on Lagos Island. After that encounter, the area became calm and peaceful before she was moved again to MAN Centre Police Division where she had made significant impact to reduce crimes such hooliganism, illicit drug peddling and other forms of criminalities to the barest minimum level. Today, areas like Anifowoshe and Akati are peaceful, thanks to the efforts put in place in the area by Folashade.
CSP Folashade is a graduate of Nigeria Institute of Journalism NIJ and University of Lagos. She first studied Mass Communications and Public Relation at NIJ, at Ogba, Lagos before she proceeded to University of Lagos to study Security Management, Investigation and Forensic analysis respectively. She joined the Nigeria Police in the year 2000 and since then, she had worked in several states in Nigeria before she was transferred to the Lagos State Command.
CSP Folashade hails from Abeokuta in Ogun State but a highly detribalize officer who is always ready to work with any officer to achieve results despite such officer's origin, tribe and religion. She is happily married with children and has her hobbies as reading and making friends. She dislikes people who do not have confidence in themselves and would always encourage officers to believe in their ability to achieve results in their careers.
Apart from educating the officers, Folashade has assisted the youths in the area by organizing seminars to educate and discourage the youths from engaging in drug dealings and other criminalities to be useful to the society and that has assisted the youths significantly, thus, the reduction of crimes in the area.
For her excellent performance in both education and career, CSP Folashade has received several awards which included the star price award from the NIPR, Leadership Hope Media, Crime Victim Foundation, African Voice of Peace Initiative, Best Graduation Officer of the Lagos State Command and many other awards. She is also a member of the Institute of Security in Nigeria and NIPR.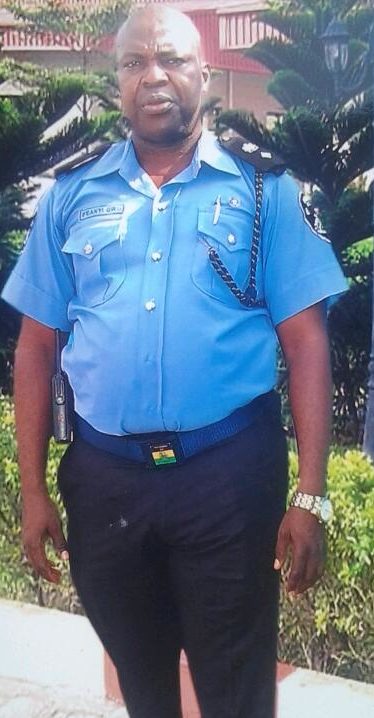 To eradicate crime and foster justice in the society have been the driving passion for Chief Superintendent of Police, CSP Ifeanyi Owo, and he has performed diligently since he joined the Nigeria Police In 1991.
He is presently the DPO Oworoshoki Division but his exploits when he served as DPO at Isokoko Division had been the reference points in the area despite the fact that he has been transferred even to a more complex Oworoshoki Division. With humility, he had been able to meet the expectations of the higher authorities who have confidence in him to deliver.
This super officer can be described as a no nonsense and courageous cop because he personally leads and moves the battle to the criminals and hoodlums anywhere he was deployed to as call to duty.
Oworoshoki seemed to be haven for cultists and hardened criminals who had been causing problems in the area and beyond over a long period of time. But their reign was abruptly made to come to an end since CSP Owo was deployed there as relative peace has returned to the area.
The residents who had commended the efforts of CSP Owo were surprised and wondered how he had managed to decimate the criminal elements in the area.
P.M.EXPRESS findings revealed that when Owo, who has been described as a master strategist resumed as DPO of "Oworo" as shortly called, he was able to gather intelligence reports and used them as template to emasculate the dreaded criminals in the area. Some of the hoodlums were forced to relocate and many who doubted his ability were apprehended, prosecuted and are in various prisons in the state.
CSP Ifeanyi Owo hails from Awkunanaw in Nkanu Local Government area of Enugu State. He graduated from the University of Nigeria, Nsukka and holds a Masters degree in Mass Communications before he joined the Nigeria Police.
Owo has attended several courses since he joined the Force and one of them was Cadet ASP POLAC from 2002 to 2004, course 21 in Kano State. He also attended Human Rights course in 2014, First Aids in 2003, Leadership training in Jos, Plateau State and several other courses that shaped his role as a dedicated officer in the Police.
CSP Owo is happily married with children and enjoys football and reading books as his hobbies. He dislikes pride, strongly believes in God and has remained a detribalized officer who does not discriminate no matter the tribe, religion and gender.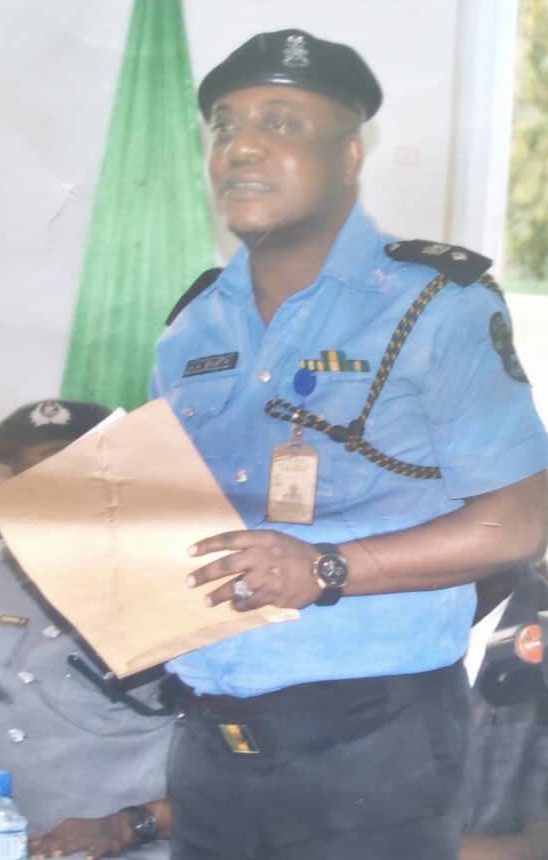 Another super police officer worthy to be mentioned among the top DPOs is CSP Adeleke Smith, the DPO Seme Border. Adeleke, no doubt is one of the great officers who are always ready and capable of investing their training, efforts and skills in the innovative that align with dedication, patriotism to combat crime.
That is what CSP Smith is exactly doing in Seme Border Division. P.M.EXPRESS findings revealed that before Adeleke was deployed to Seme Division, there an increasing rate of criminalities such as armed robbery and drug dealings that were bringing bad image to Nigeria. But that is history now; thanks to efforts, skills and intelligence put in place by Smith.
How was Smith able to achieve the feat within a short time? Indeed, he made policing more interactive in the area, building good relationship with the stakeholders and different segments of the society.
CSP Smith employed the modern strategy of the police and public relation partnership known all over the world as community policing and it worked effectively for the protection of lives and property in the area.
CSP Adeleke Smith, with the heart of relationship with the people of Seme Border and Badagry West LCDA, secured special relationship and cooperation with traditional rulers, opinion leaders, youths and other segments of the society. This enabled him to engage all the stakeholders and they became part of the security apparatus created by Smith and the result is the reasonable peace in the area and reduction of crimes to the barest minimum.
Today, Seme is peaceful; criminals and hoodlums were forced to relocate because there was no space for them to operate.
Smith had not relented; he has continued to engage the stakeholders discussing issues relating to security, social cohesion and economic sustainability of Seme Border as a whole. He has even co-opted the Nigerian Customs and other security agencies with which he shares ideas on achieving more secured Seme Border and crime-free environment in the area.
Smith had continue to engage the youths through various channels, educating them on the need for them to shun all forms of crime and deviant behaviours like dealing with drugs and the messages had serious impacted on them. Students were not left out in the scheme; Smith has been a regular visitor to the schools within the Division, interacting with both the students and teachers, giving them security tips and informing about what was expected from them especially when they observe any strange thing within and around the schools.
It is obvious that Smith understands the millennium security architecture. He has been applying it diligently and so far has achieved positive results. No wonder, he was given a Merit Award recently by The Voice Magazine for his commitment and efforts at safeguarding the lives and property of the citizens.
CSP Adeleke has shown competence, intelligence and hard work while carrying out his responsibility with humility, honesty and dedication. He is always remembered for his strong ethical conduct and fear of God while performing his lawful duty wherever he had been deployed.